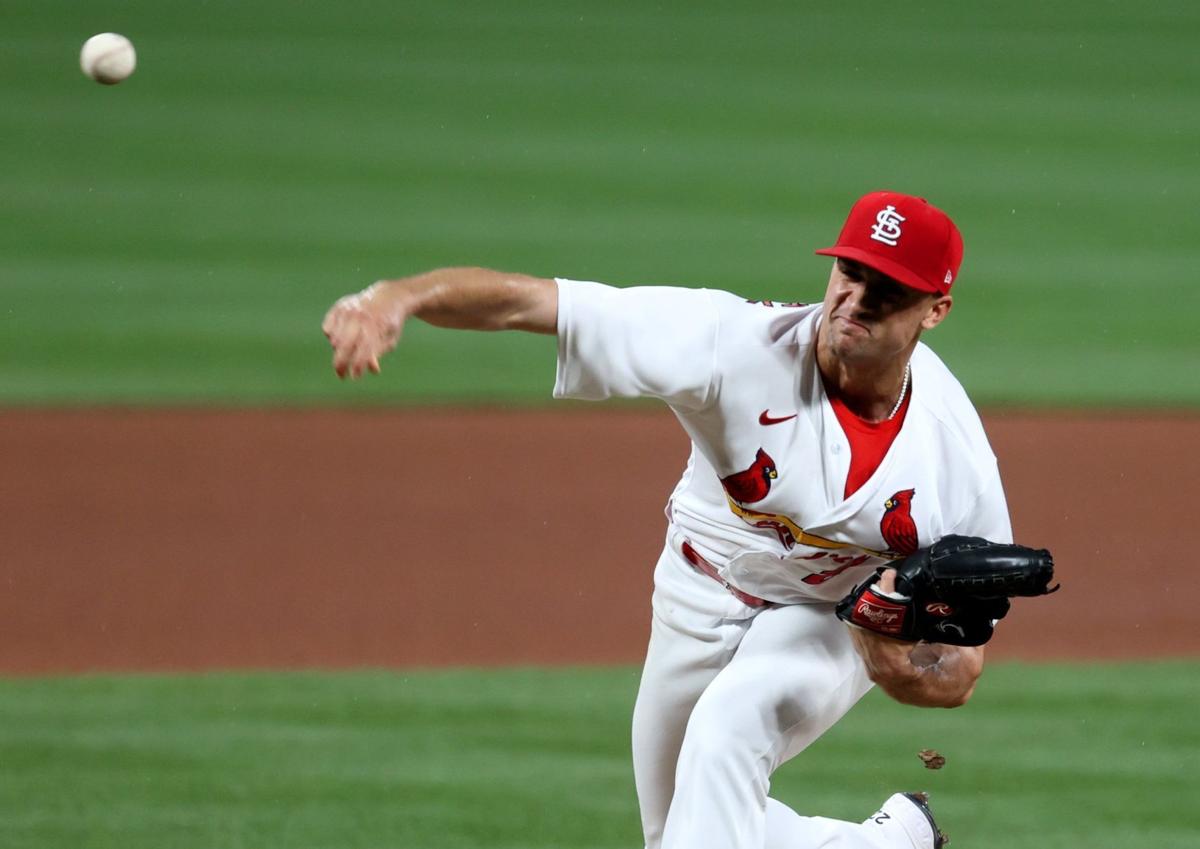 Jack Flaherty could end up being the biggest sports star in St. Louis. He has a certain charisma that can't be taught. Although Flaherty is on the injured list, his beginning this season was magnificent.
Flaherty became the first Cardinals pitcher to begin a season 8-0 in his first nine starts since Bob Gibson in 1965. In fact, his 8-0 start was the first in the majors in four years.
His connection to Gibson wasn't just through statistics; the two became friends before Gibson died last October. Flaherty actually seems to have a bond with all of the great Cardinals right-handed pitchers. Chris Carpenter and Flaherty talk shop in spring training – they do seem to share that competitive gene. Adam Wainwright and Flaherty have a wonderful teacher-student type of relationship. When Flaherty leaves a game, you can usually see him standing right next to Waino in the dugout.
Ladue News recently sat down to talk with Flaherty about life and baseball.
What's your favorite meal before a game?
Peanut butter and jelly. Pretty simple. Keeps the stomach calm.
What famous person were you surprised knew who you were?
Derek Jeter. For me, that was one of those moments.
What music do you listen to before a game?
A lot of hip-hop. A lot of Jay-Z and Kendrick Lamar.
What pitcher's right arm would you like to have for one day?
Jacob deGrom or Jordan Hicks.
Your love of the Los Angeles Lakers is well-known. Whose ability would you rather have – Lebron James or Clayton Kershaw?
Wow, probably 'Bron. I am working on my own to have a Kershaw career.
How difficult is it for a pitcher when you know you have to command the inside part of the plate, but you also know you are throwing a ball 95 miles per hour?
There are two answers to this question. You never want to hit somebody in the head. I had a pitch just get away from me. You are shaken up on the mound, and you hope the guy is all right. Bob Gibson said to me that you have to determine that one half of the plate is yours. That is my motto now.
If you were to play a regulation game with the Cardinals pitchers playing against the Cardinals position players, who would win?
I am taking the pitchers every time. We have a good group of athletes when it comes to the pitcher side. I don't think they have anybody who can pitch well enough. We are going to pitch, play good enough of a defense, and we are going to hit.
You and Adam Wainwright come from different backgrounds and disagree on some things. But what did it mean to you for Adam to support you when you were speaking out on social issues?
Waino is just an all-around good dude. He is somebody who gets it. He sees the right side of things. He is a believer. It's good to have him around, and to have his support means a lot.
Can you talk about the competition high that you get out there when you are on the mound?
It doesn't just start that day. You have to take days one through four seriously. You have to do everything you possibly can on the days before the start. If I prepare, I can go out there and compete knowing I have done everything I possibly could to get ready for the competition.
What is the best advice you have gotten from Bob Gibson?
Just being able to have that relationship with Gibson was so special to me. He didn't do that with many people. He told me to just go out there and be myself. Own the plate; own the game. You have the ball. You are in control. They have to hit you.
Did you have a chance to tell Gibson at the end what he meant to you?
Unfortunately, I did not. But I hope, in how much I tried to reach out and talk to him, that he knew. I will never forget him reaching out to me before big games.
You were a part of an incredible starting staff in high school at Harvard Westlake in LA, with fellow first-round picks and Major League stars Max Fried and Lucas Giolito. They were seniors, and you were a sophomore. What was that like?
I didn't even realize what was truly going on. There were scouts there every day. Everybody would be there to watch Lucas and Max pitch. It was cool. They enjoyed it. They were having some fun on the mound. They were both down-to-earth people. It was so much fun to watch and learn and ask those two for tips. We always have text conversations. I throw with them in the offseason. I watch all of their starts, also.
What do you want to accomplish with your career?
Baseballwise, I want as many rings as possible, but at the end, it's how can you impact those around you – how can you bring back the sport of baseball to communities that it has gotten away from.
Frank Cusumano is a 17-time Emmy Award-winner on KSDK-TV; he also hosts The Pressbox on The All New 590 the Fan from 10 a.m. to noon each weekday and contributes to The Dave Glover Show on FM NewsTalk 97.1. Follow him on Twitter @frank_cusumano.