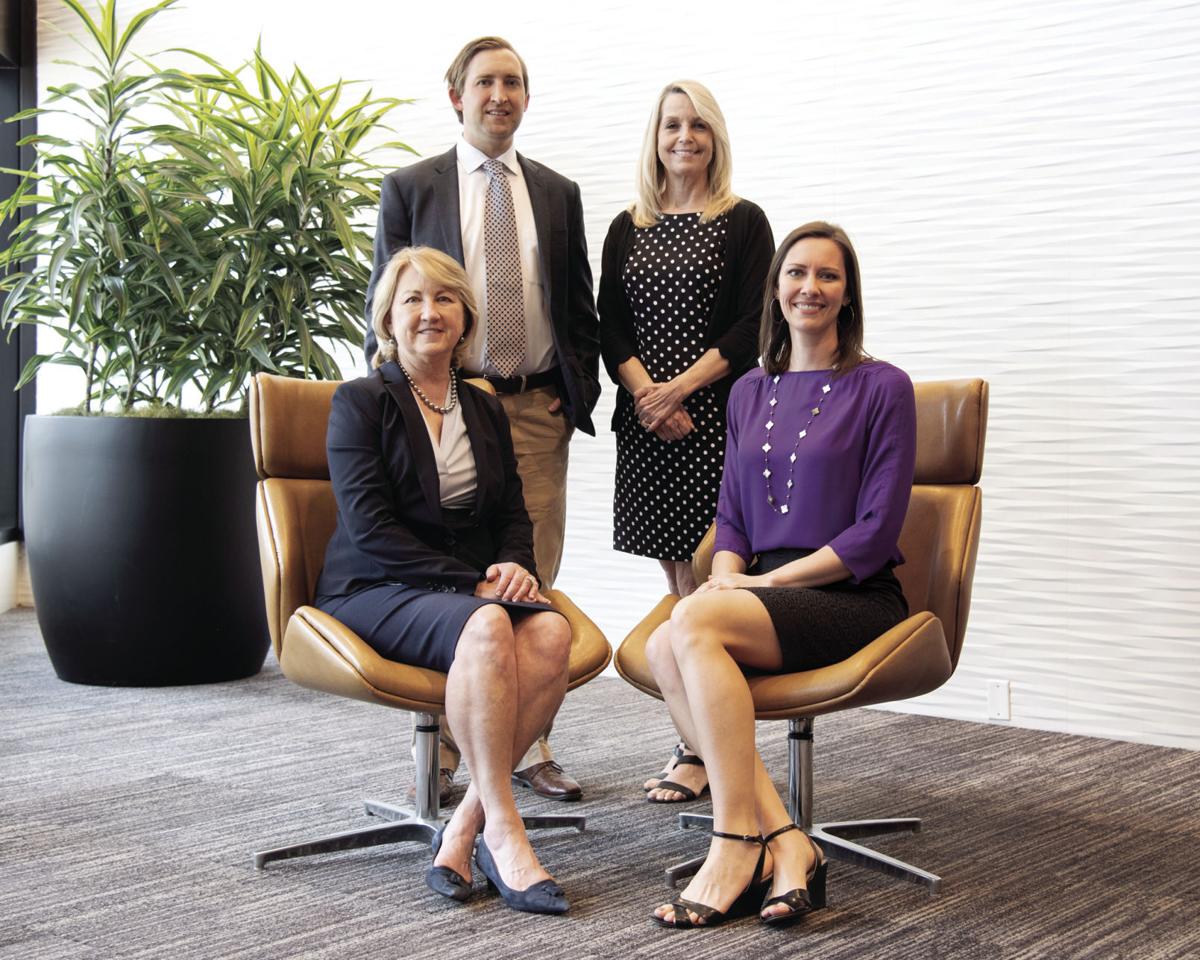 Figuring out your financial future amidst formidable life changes can be a lot to bear. Thankfully, The Rubin-Holt Team at Plaza Advisory Group is determined to set clients up for financial success during the daunting days surrounding divorce, retirement and more.
"We work with individuals, couples, and also multigenerational families who manage wealth through all kinds of transitions — but divorce in particular has been a big focus of ours," says Judy Rubin, managing director, wealth manager and partner at Plaza Advisory Group. "The reason for this focus comes from our own life experiences."
Rubin, who is a CERTIFIED FINANCIAL PLANNER™ and Certified Divorce Financial Analyst®, says she had a divorce in the mid-1990s, which resulted in her realization that few resources were available for women going through the same situation. Rubin's business partner and son, Whitey Holt, was a child of divorce and recently Rubin was honored as a Champion for Kids by Kids in the Middle, a counseling service for children dealing with family transitions.
"We both have a warm place in our hearts for women, who are often mothers, who are faced with the transition from being a couple to being solo," says Rubin. "Divorce is, for most people, one of the toughest emotional times in their lives. Negotiating your financial future while you're going through a very tough, emotionally painful time can seem very lonely and daunting. So we provide a team that has been through this many times before. Our team is especially savvy to the money issues and a lot of the emotional issues that surround the process of divorce."
One example is dividing a couple's assets or their income streams. During the negotiation process, the Rubin-Holt team can be a resource to women and their mediators and attorneys. "We can illustrate what life will look like if they accept settlement A versus settlement B," says Rubin.
Which can ultimately help clients through the stressful process.
"When you're dividing up long-term lives, it can be really complicated," says Rubin. "Making those kinds of decisions when you've never done it before and you're emotionally hobbled can be terrifying. Bringing in a team like ours can help someone feel much better about the decisions they do make. They have more confidence in what those decisions mean to them."
When the divorce is finished, the Rubin-Holt team usually continues their role as planner but add other services like investment management, estate planning, risk management and more.
"It turns into a long term relationship of a financial advisor and investment manager and we get to see them recover and thrive." says Rubin. "We really get to know our clients. We care very much about them."
Plaza Advisory Group, 101 S. Hanley Road, Suite 1350, Clayton, 314-726-0600, plazaadvisors.com