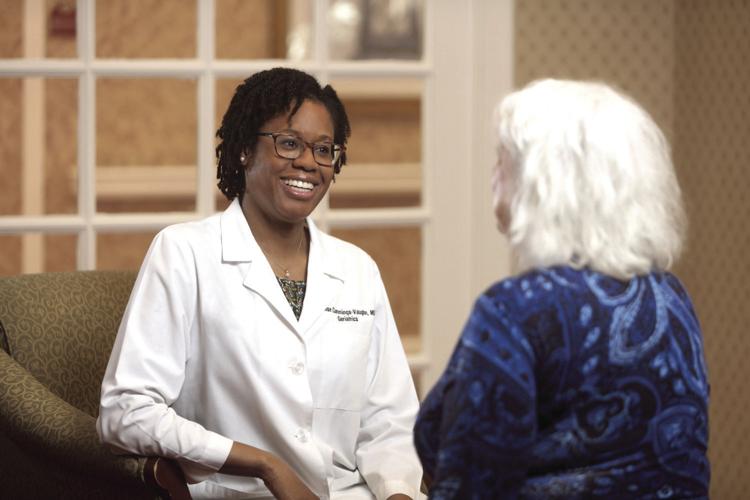 Memory lapses can make life harder to navigate, especially when living alone. Parc Provence Memory Care provides an assisted living residential community and top-of-the-line skilled nursing, there to help you or your loved one with personalized care.
"We do this because no two people with Alzheimer's or dementia experience the disease in the same way," says Parc Provence administrator Kathy Aragon. "Alzheimer's disease and dementia are experienced in stages or phases, which means a plan of care is often adjusted to fit new situations and abilities. We think this approach allows for quality of life, safety and comfort in ways that a one-size-fits-all plan simply cannot."
Parc Provence offers a continuum of care, able to support those who are able to maintain independence as well as those needing more support. The community understands that a disruption in routine is difficult for people with a cognitive disease and have made it easy for a resident to transition from Parc Provence's assisted living community to its skilled nursing care.
"Many communities specialize in just one type of care," Aragon explains. "Assisted living memory care offers support to residents who need assistance in some aspects of their lives, [while] skilled nursing memory care is appropriate for individuals who require daily, continuous care."
Parc Provence works to be patient-centered in both its care and its activities. The community is designed to enhance the quality of life and provide safety and comfort by offering activities for cognitive and sensory stimulation, physical activity, social connection and more.
"We use weekly themed activities that might be centered on, say, camping, wild animals or a beach party to help our residents to express themselves creatively and find fun in their lives," Aragon adds. "All activities at Parc Provence, whether performed in a group or one-on-one, are part of an overarching and consistent routine."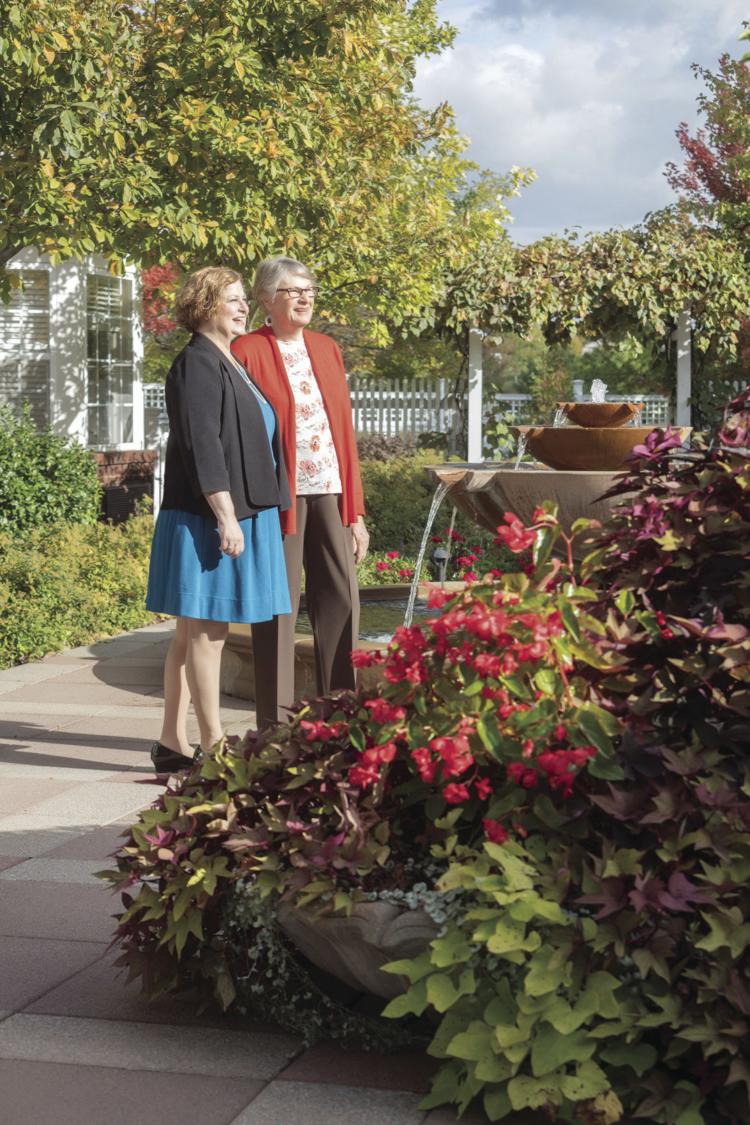 The comfortable, attractive community has beautiful outdoor spaces and five households, defined by similar abilities and care requirements. This means that each resident is part of a community with similar needs and abilities. Events and activities that occur within the household are tailored to fit residents and include no more than 10 people at a time, helping to ensure individualized care.
The COVID-19 pandemic has presented challenges for Parc Provence, its residents and their loved ones. "We continue to be fluid and responsive to the pandemic so that we can offer best practices to our team members, residents and community at large," Aragon says. "As new information has become available, we have altered safety protocols at Parc Provence so they reflect best practices."
The current enhanced safety measures at Parc Provence include requiring personal protective equipment for all team members; limiting visitors to outdoor areas; weekly COVID-19 tests for team members and residents; increased cleaning and disinfection of high-touch surfaces and use of an antimicrobial, nonchemical disinfectant mist in all of the common areas; and use of additional HEPA (that is, high-efficiency particulate air) filters.
"Because many living in our community are at higher risk should they contract COVID-19, we are working closely with our medical directors, who are specialists in Alzheimer's disease and geriatric medicine at Washington University School of Medicine in St. Louis, to ensure we have proper protocols in place to protect residents and staff," Aragon says. "We are also working with the appropriate regional and national authorities to stay abreast of the latest medical and scientific information available."
The focus at Parc Provence is to empower each resident to function at the highest ability, encouraging what is possible for people with difficult diagnoses. Aragon recommends learning what kind of care your loved one needs, and then learning more about what Parc Provence can provide for him or her.
Parc Provence Memory Care, 605 Coeur De Ville Drive, Creve Coeur, 314-542-2500, parcprovence.com