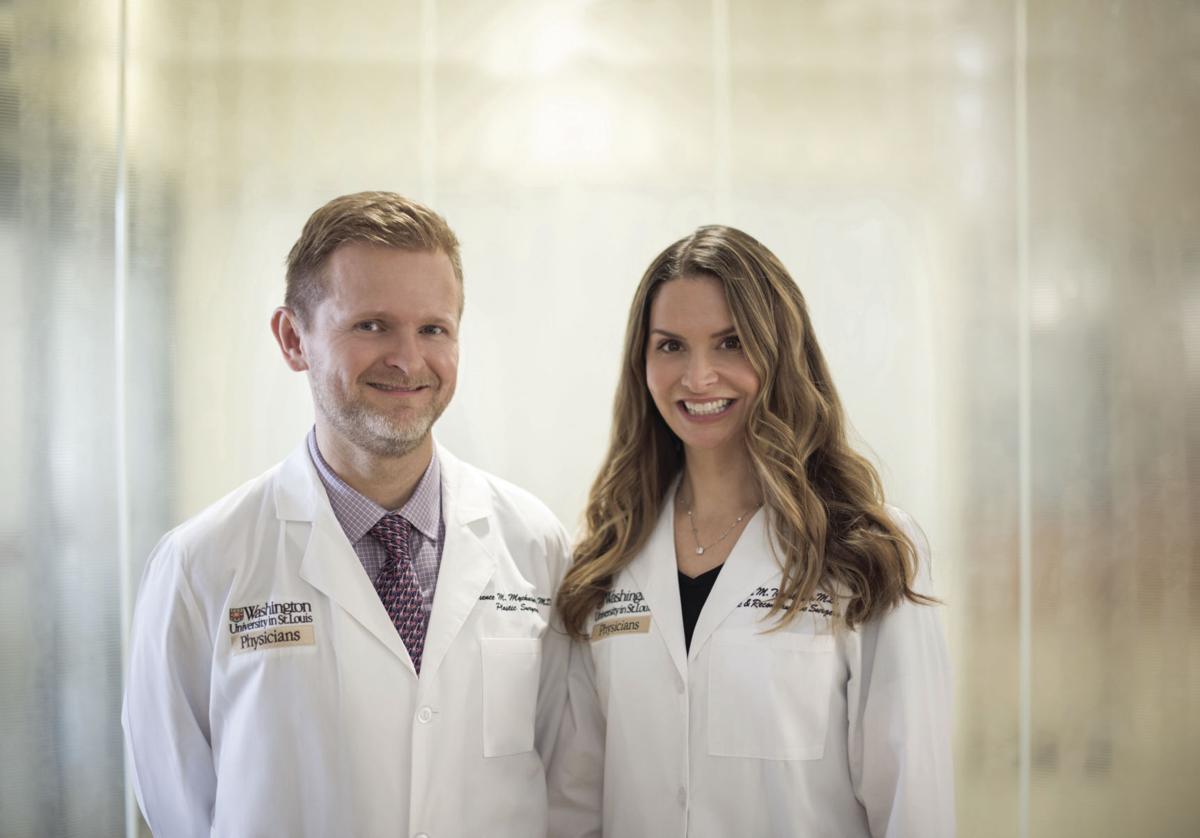 With COVID-19 causing more people to spend time at home, it's been a period for a lot of people to take stock of themselves. If there are problem areas that you've noticed you can't seem to get rid of with diet and exercise, West County Plastic Surgeons is the place to go.
"This isn't a solution for weight loss," Dr. Terry Myckatyn confirms. "What we can do is a variety of techniques to remove stubborn pockets of fat or work to tone muscles for people who have lost substantial weight."
"We've seen a phenomenon of people, after seeing their faces on Zoom calls, noticing wrinkles and chin fat," Dr. Marissa Tenenbaum adds. "We have a full range of facial rejuvenation options, both surgical and nonsurgical, that can really help."
West County Plastic Surgeons of Washington University specializes in all aspects of plastic and reconstructive surgery and nonsurgical treatment options. "We focus on aesthetic surgery, medicine and reconstruction," explains Tenenbaum.
"I think that we offer a very broad range of therapies; we're not limiting ourselves to a particular service," Myckatyn adds. "We're board-certified in plastic surgery. In addition, we are both nationally recognized as leaders in our field in plastic and aesthetic surgery journals. As part of Washington University, we have the resources on these procedures so that we can really, in an analytical way, see what works."
Some of the therapies West County Plastic Surgeons offers include nonsurgical CoolTone™ and CoolSculpting® procedures, as well as surgical procedures such as liposuction. "Our nonsurgical procedures can be spaced over four to six treatments with no downtime," Tenenbaum explains. "Body contouring surgical procedures have a downtime of roughly four weeks, depending on what service has been performed."
With little downtime and a wide range of options available, reach out to West County Plastic Surgeons and say goodbye to those problem areas for good.
West County Plastic Surgeons of Washington University, 1020 N. Mason Road, #110, St. Louis, 314-996-8800, westcountyplasticsurgeons.wustl.edu
Be the first to know
Get local news delivered to your inbox!