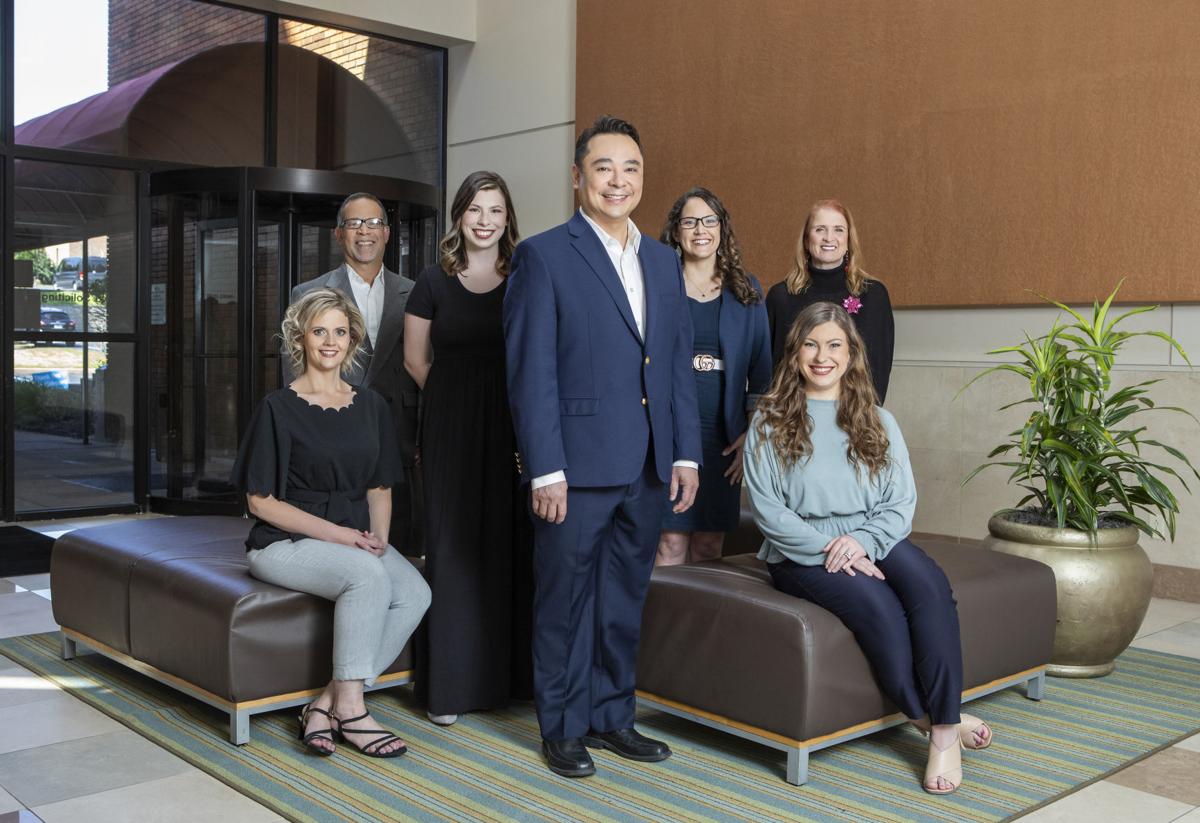 The coronaviral pandemic may be ebbing, but in its wake many people who turned to alcohol and drug use in the last year will be looking for help with addiction. INSynergy is a local personalized addiction care service that has the evidence-based programs and treatments that will assist in safe and effective recovery. Psychiatrist and INSynergy founder Arturo Taca Jr., MD, saw the dire need for up-to-date addiction therapies in St. Louis and got involved with the American Society of Addiction Medicine, later becoming board-certified in addiction medicine and serving as the President of the Midwest Chapter.
Taca started his addiction practice in 2006 and currently, INSynergy offers three different treatment programs. "Our 10-day detox program is medically supervised and offered to people going through alcohol or opioid withdrawal," Taca describes. "We offer medications and FDA cleared device technology that makes withdrawal much more comfortable." Detox can be done at the patient's home, which was especially useful at the height of COVID-19's impact.
INSynergy's second program is a comprehensive experience that lasts three months and includes access to psychiatrists, psychologists, addiction counselors, registered nurses and social workers. This program is tailored around the client's schedule avoiding disruptions in professional or academic life, and treatments are confidential while at the same time very practical and effective.
During the three months of programming, INSynergy addresses the major components that originally made the person want to use. "It's a very personalized type of experience," Taca says. "After the three months, we oftentimes discover important medical, psychiatric, and sometimes genetic insights that have contributed to the strong desire to drink or use substances. It's the evidence-based insights that allows for a more robust response to our unique interventions."
The last service is done in partnership with other clinics in the area. As the preferred clinic for Vivitrol, INSynergy offers this monthly, anti-craving, injection for other treatment programs. "It can really enhance their experience in other programs because of Vivitrol's ability to reduce cravings and focus their energy in counseling or therapy," Taca says.
INSynergy is constantly moving forward, looking at getting new treatments to as many people as possible, including the NSS-2 Bridge, an FDA-cleared device that combats opioid withdrawal symptoms. "It's safe and effective and supported by the National Institute of Drug Abuse as an accepted approach to managing opioid withdrawal symptoms," Taca explains. "There's a lot of work to be done as, [but] we're very hopeful that this technology will be more recognized within the addiction treatment community and eventually reimbursed by insurance companies."
With the last 12 months seeing the rise in an opioid epidemic that never truly went away, INSynergy offers local, practical, and effective treatment that helps get every patient back on his or her feet.
11477 Olde Cabin Road, Suite 210, Creve Coeur, 314-649-7867, insynergystl.com
---
FAST FACTS
• The year 2020 saw a 13
percent increase in heavy
alcohol use and a 41 percent
increase in alcohol use
in women.
• The No. 1 reason for
opioid use relapse is the
fear of withdrawal symptoms,
including insomnia, anxiety,
joint pain and nausea.
• The NSS-2 Bridge is the
first FDA-approved neural
stimulation device and can
reduce the pain of opioid
withdrawal in less than
30 minutes.
• INSynergy offers safe,
insurance-covered genetic
testing to learn if patients
are predisposed to addiction,
as well as what treatments
may work best.