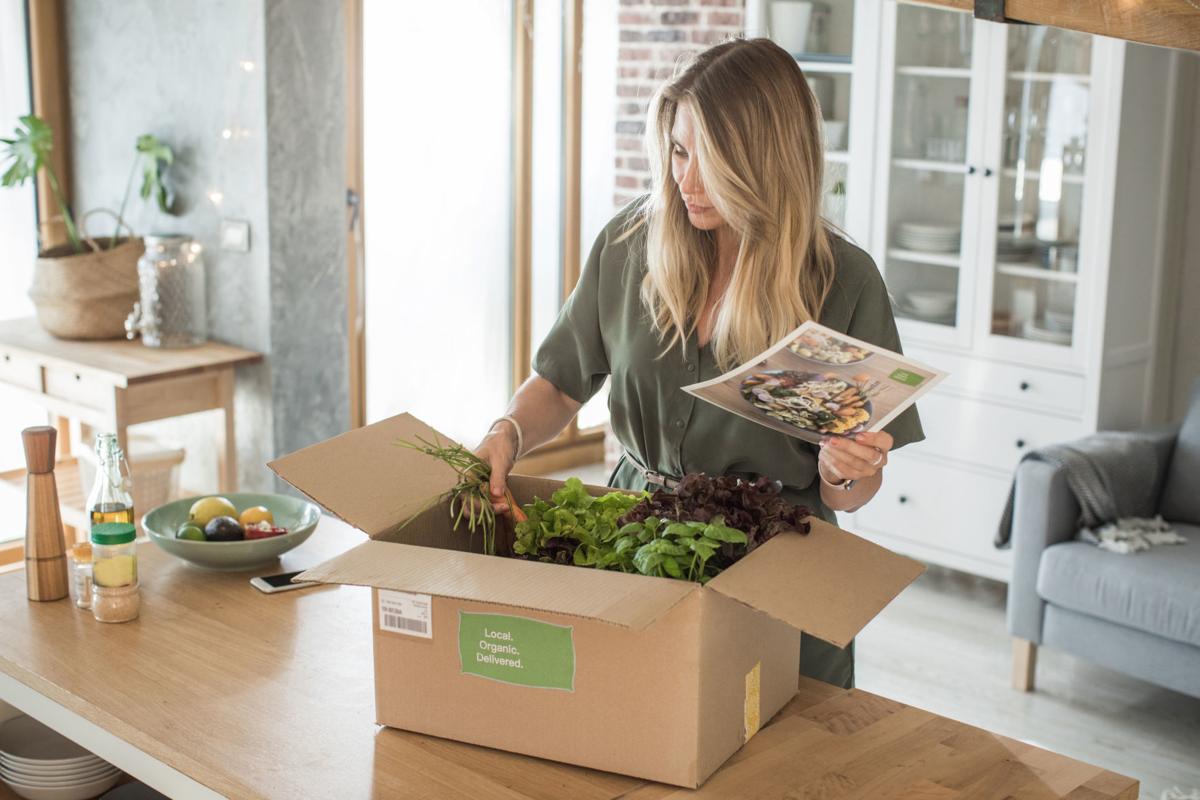 Feeding your family requires a lot more ingenuity these days. Use these guidelines to keep you and yours stocked and safe.
Follow the Experts' Recommendations
According to the World Health Organization, there is no prevailing study on how long the coronavirus survives on surfaces, whether for a few hours or up to several days. Use wipes and hand sanitizer while shopping, discard any bags once you've emptied your groceries, avoid touching your face and wash your hands frequently. Leave reusable bags at home as most stores will no longer accept them.
The Centers for Disease Control and Prevention also recommends wearing face masks, if available to you, as people may be asymptomatic though infected. Local businesses are making a concerted effort to protect employees and customers by doubling their cleaning efforts, among other measures.
Know Your Options
Local grocery giants, Schnucks and Dierbergs, offer pickup and delivery options to minimize contact. Expect delays as these services are inundated with requests. It's best to load your online cart in advance, place your order as soon as is made available and anticipate up to several days before your groceries will arrive.
Product limits prevent panic-buying and ensure more people have access to cleaning products and other high-value items. One hour each day – from 6 to 7 a.m. at Schnucks and from 8 to 9 a.m. at Dierbergs – is reserved for vulnerable populations. Straub's Fine Grocers offers curbside pickup and delivery menus, made ready for you the following day.
Consider Local Meal Delivery
Meal delivery kits are another way to go, helping you to supplement between grocery runs. Local options include Fit-flavors, which serves fresh and locally-sourced prepared meals to health conscious, busy people. Opt for home delivery, with free shipping on orders of $75-plus using the code "STAYHEALTHY." First responders and medical professionals receive a discount.
Another healthy option is pure plates, with its 100 percent gluten-free menu and free delivery on orders exceeding $50. Choose between four menus at $159 each, which include 16 varied dishes. SAREFood offers a chef-driven selection. Simply choose your local chef (each has their preferred palate and price range), pick your delivery date and bon appétit!
Local farms also prove to be a great resource. Farmer Girl Meats deliver 100 percent grass-fed beef and free-range meats. Set up recurring deliveries or a one-time service. Curbside STL has partnered with Known & Grown STL to connect you with curbside pickup for farm-to-home food. Search by delivery regions or food categories, with some farms offering delivery.
The restaurant and service industry is among the hardest hit by the public health crisis. Support your local favorites by purchasing gift cards for future use. Some have found a way to continue serving the community, even with their doors shut, through curbside pickup and delivery services. Find those here.
Be the first to know
Get local news delivered to your inbox!