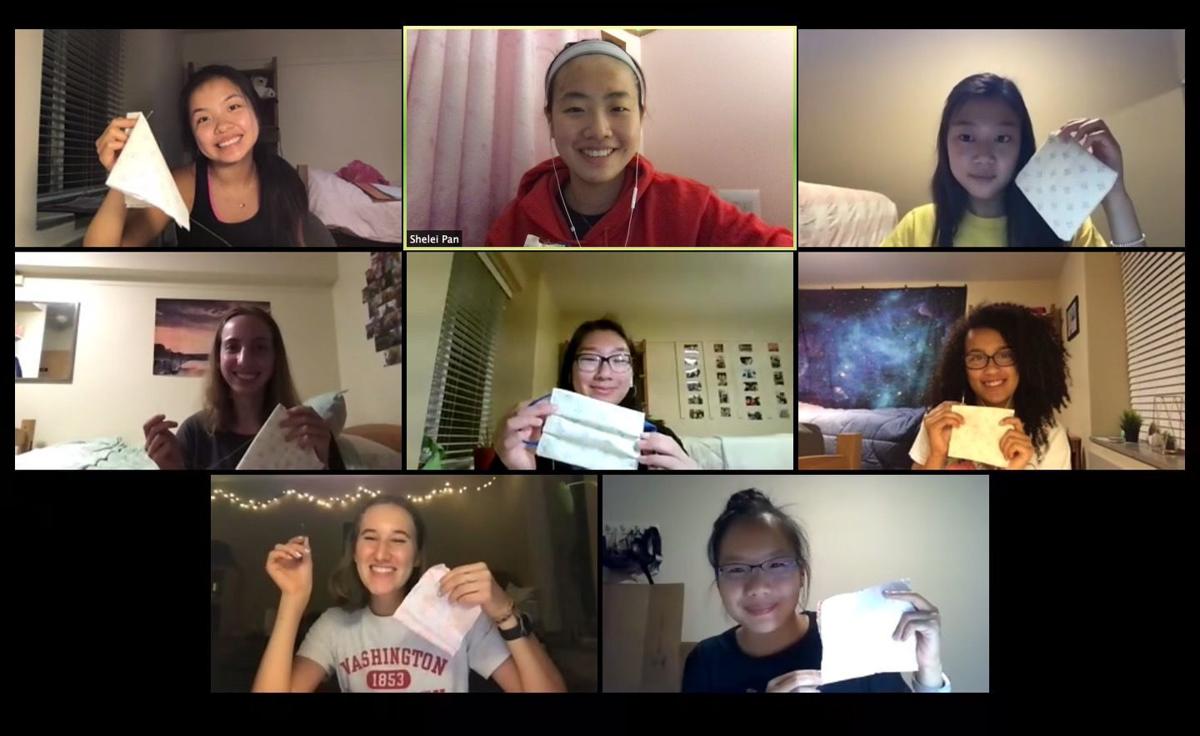 Students Shelei Pan, Anna Reis and Agha Haider didn't step back when COVID-19 hit the metro area – instead, they stepped up to make change in the Ladue community.
A freshman at Washington University in St. Louis and a recent Ladue Horton Watkins High School alumna, Shelei Pan leads Project Masked, an initiative providing local youths with personal protective equipment during the pandemic.
"When cases started going up in St. Louis, I wanted to help … in the most socially responsible way," Pan says. "I remembered the toddler- and child-sized masks I'd seen during my prepandemic volunteer shifts at St. Louis Children's Hospital. I realized that PPE is really contingent upon fit, yet there were few child-sized masks on the market at the time."
Running Project Masked involves coordinating donation requests and check-ins with Pan's network of mask-making volunteers. The initiative has donated more than 2,000 masks, with more than 150 volunteers sewing behind the scenes.
"I'll never forget the first time I saw a kid wearing one of our masks," Pan says. "It was extremely humbling. As a volunteer, it's easy to get into a routine of doing service … but something like that happens, and it's impossible to not smile and think about how we're actually impacting real children."
Meanwhile, Ladue Horton Watkins High School senior Anna Reis created SAGE, or Student Action for a Greener Earth. SAGE engages in activities to reduce Ladue's local carbon footprint, including a full-day audit of food waste at the high school. When COVID-19 hit, however, Reis had to get creative.
"One of our goals is removing honeysuckle from the community – it's an invasive species, which is bad for the local ecosystem," she says. "We've removed well over 400 honeysuckle plants, and we're not even halfway through the year. Our policy committee is currently working on a climate action plan for Ladue. They're trying to get the high school to commit to [reducing] 50 percent of current carbon emissions by 2035 and [to being] carbon-neutral by 2050."
Local-scale advocacy is something every club member is passionate about, especially Reis.
"My parents raised me to acknowledge the privilege I've been born with, and part of that comes with caring about other people," Reis relates.
Whitfield School senior Agha Haider shares Reis' passion, which is why he established the Literacy Initiative in 2017, providing low-income youths with after-school programming targeting STEAM (that is, science, technology, engineering, the arts and math) and literacy education. In spring 2020, Haider moved this programming online.
"We did a virtual tutoring program from March to May, and then our virtual camp program went from June to August," Haider says. "We had about 1,000 students participate this summer. It was a huge success."
The Literacy Initiative has distributed more than 35,000 books and supported almost 27,000 youths, with a strong volunteer network of 700 students. Haider echoes the sentiment shared by his fellow change-makers.
"The Literacy Initiative is my life, in a sense, because I spend so much time doing it," Haider says. "It's definitely been stressful at times. Running a nonprofit is never easy, but it's something I would never stop."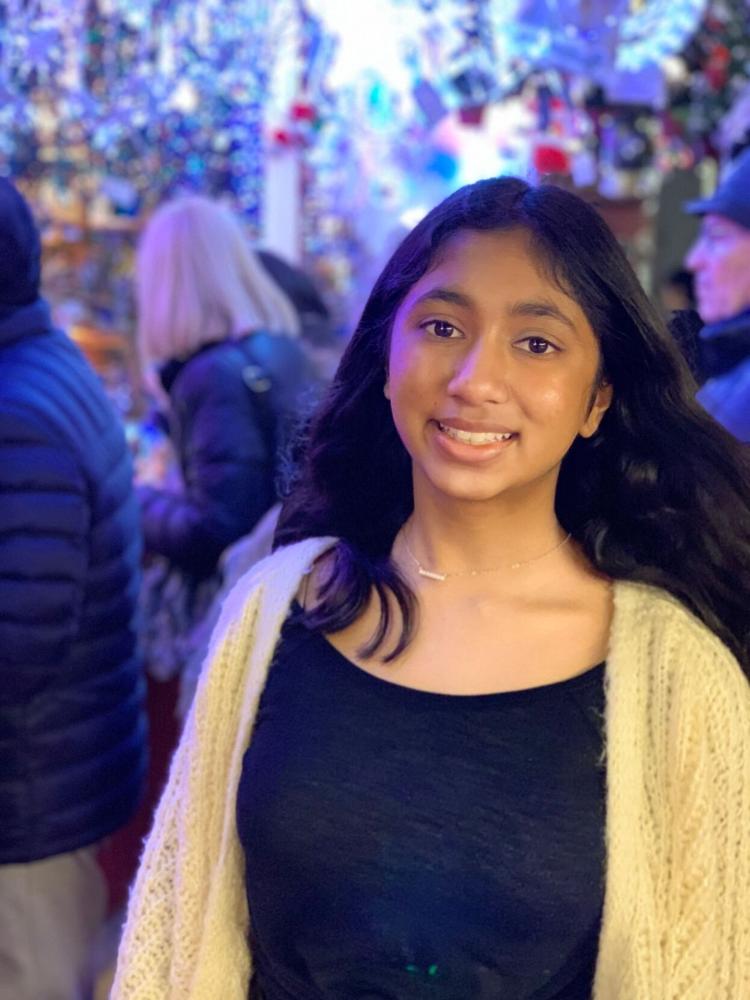 Oviya Srihari is a junior at Ladue Horton Watkins High School.