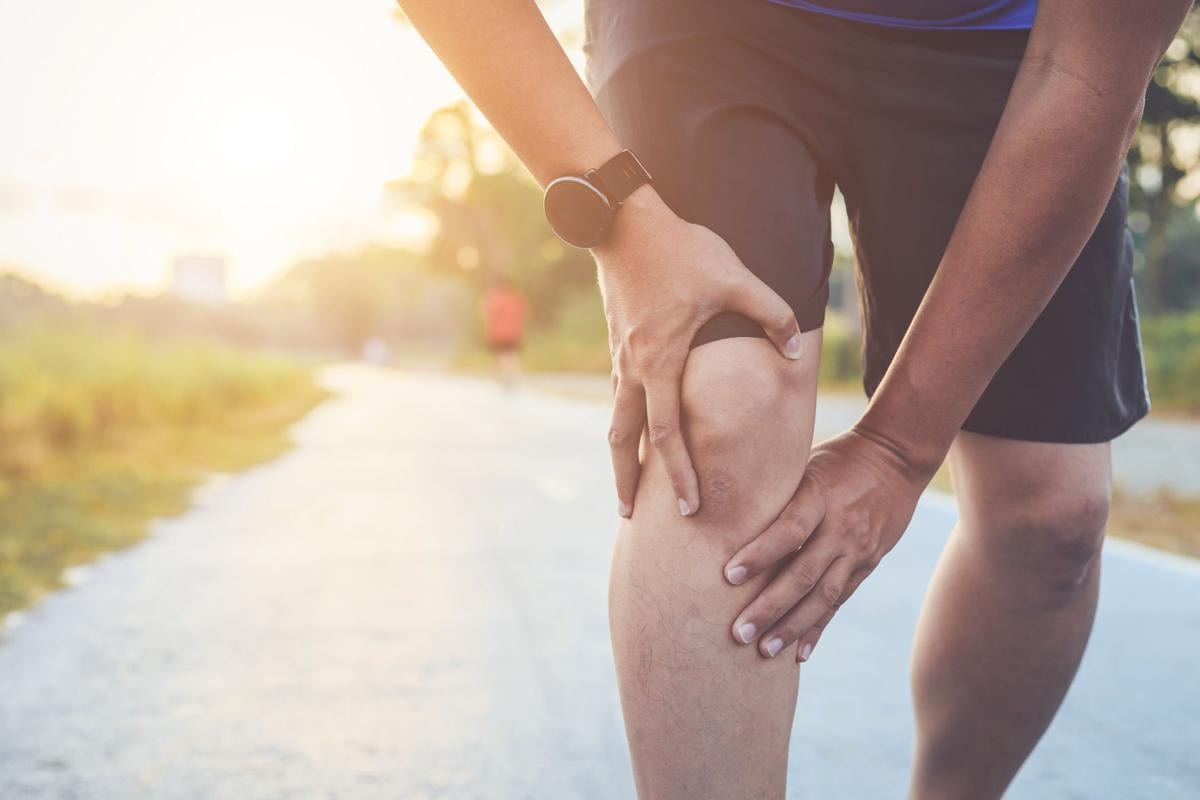 Almost one in four Americans – more than 54 million people – suffers from arthritis. The most common type is osteoarthritis, which is defined by joint inflammation that occurs when cartilage wears down. Without the cartilage cushioning the joints, they become painful, stiff and inflamed.
Other types of arthritis, such as rheumatoid arthritis and psoriatic arthritis, are related to systemic autoimmune disorders. Whatever causes arthritis, it can reduce function and quality of life, but some basic approaches can help manage the condition.
Dr. Terry Moore, a SLUCare Physicians Group rheumatologist, says the first step is achieving and maintaining an ideal body weight. "Any increase in weight or BMI [body mass index] increases impact loading on the joints, so a normal weight is ideal," he explains.
The next strategy Moore recommends is movement. Exercise that strengthens muscles helps decrease the load placed on joints, Moore explains. Anything that improves muscle tone, such as walking or other weight-bearing exercise, helps develop stronger muscles that will take some of the brunt of impact off the joints themselves.
Moore suggests swimming as an excellent low- to no-impact activity, but he says even higher-impact activities like jogging are a good choice for some people. "The best study [on that] from the University of California-San Diego looked at pigs, whose joints are similar to humans'," he says. Pigs that jogged on treadmills showed fewer degenerative joint changes than those that did not jog.
"As long as there are no gait abnormalities, jogging can be good. I've done 35 miles a week for years, and I have no degenerative arthritis in my knees or my ankles," Moore adds.
Common sites for arthritis pain and stiffness, especially upon waking in the morning, are joints in the fingers and hands. Moore says people who have arthritis in their fingers can use a hand therapy exercise ball to strengthen the muscles. Anti-inflammatory medications, like ibuprofen or naproxen, are helpful for some people, but long-term use should be monitored by a physician.
People who have more inflammatory forms of arthritis may benefit from a variety of newer medications. "There are a lot of new medications being developed all the time," Moore says. "Just watch a football or baseball game, and you'll see ads for a number of them."
Moore concludes: "If you're having any joint swelling or morning stiffness, you really need to get in to see a rheumatologist and make sure there's nothing severe or inflammatory there. The earlier we see patients, the less likely there are any long-term issues." 
SLUCare Physicians Group, Dr. Terry Moore, Center for Specialized Medicine, 1225 S. Grand Blvd., No. L, St. Louis, 314-977-6070, physicians.slucare.edu