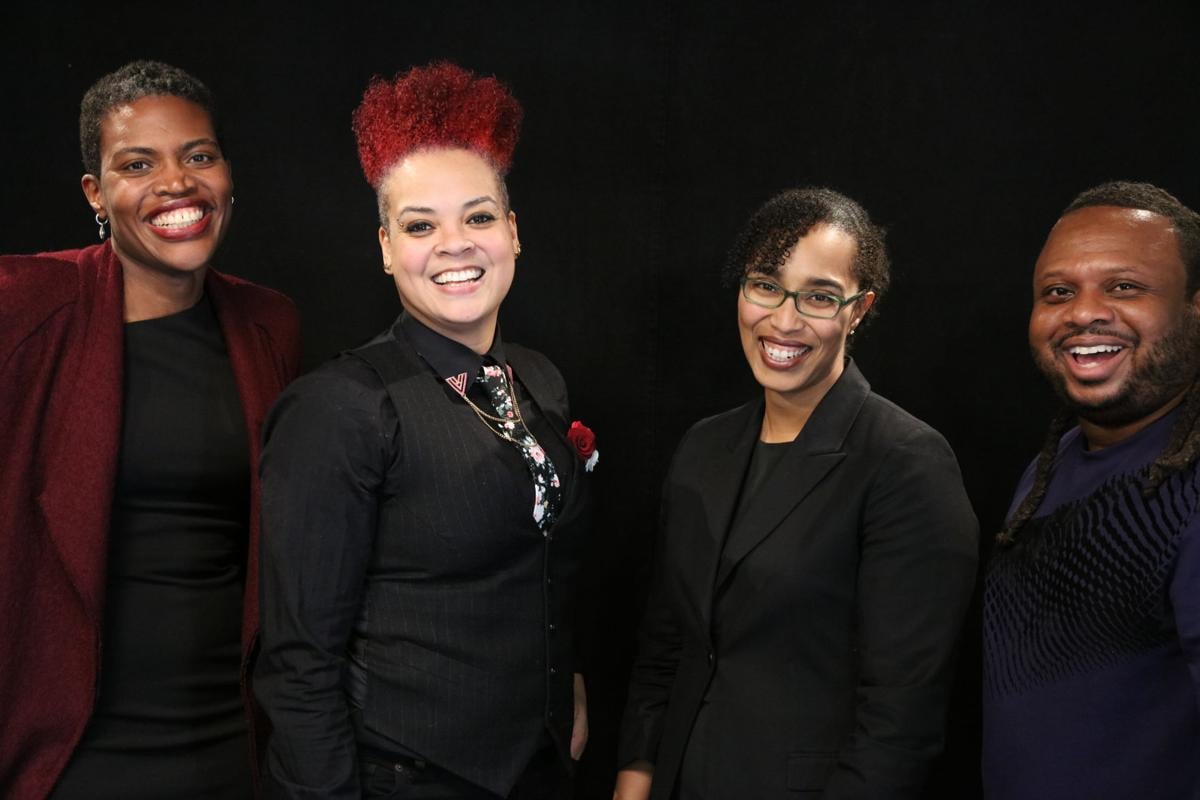 Four faculty members at Saint Louis University recently united to help build a more equitable community in which "race, gender, class and other social identity categories can no longer predict life outcomes, and outcomes for all groups are improved." Together, they founded the Institute for Healing Justice and Equity to assess and empower practices that allow healing from social injustice, trauma and oppression.
"Like the other co-founders of IHJE, I have dedicated my career to improving the lives of vulnerable individuals by eradicating the systems and structures of oppression that prevent individuals from attaining equal access to health care, employment, education and housing," states co-founder and executive director Ruqaiijah Yearby in a press release. "This institute is noteworthy because our work is grounded in the concept of Humanizing Equity, which we developed to illuminate the need to incorporate healing practices into equity measures as a means to address the psychological and physical harms of oppression."
The launch of SLU's Institute for Healing Justice and Equity in 2020 might appear connected to the unrest the world experienced after George Floyd's death in May of that year, or to the racial and ethnic health disparities exacerbated by the COVID-19 pandemic, but co-founder Dr. Keon L. Gilbert says the institute's roots dig deeper. Gilbert, an associate professor in SLU's College for Public Health and Social Justice, clarifies that the institute was publicly unveiled in the summer of 2020 but had been developing over at least a couple of years prior to that.
"I hate to say [it was] 'perfect timing,' but given all that has happened in 2020, certainly it's important that we launched in 2020," Gilbert says.
To the founders' knowledge, this institute is the first at a Jesuit university to address racial equity through healing justice. Their approach to instituting change involves academic research, teaching within and outside the university, community activism and policy development.
"The idea of healing justice focuses on the ways that individuals, families, communities, neighborhoods have to heal from experiences of discrimination, experiences of trauma," Gilbert elaborates. "It's not just enough to acknowledge that, you know, experiences of discrimination or trauma have taken place, but there have to be practices and procedures as needed, as well as policy changes, that help people to move through that healing process."
The other two co-founders are Kira Banks, associate professor of psychology, and Amber Johnson, associate professor of communication. Each co-founder brings a unique perspective and is helping the institute become a multidisciplinary resource for the community.
"The institute is committed to being honest that the academy does not have the answer," the institute's website notes, "but that the research skills of the academy in collaboration with the indigenous knowledge of [the] community can generate viable answers." 
Saint Louis University, 1 N. Grand Blvd., St. Louis, 1-800-758-3678, slu.edu