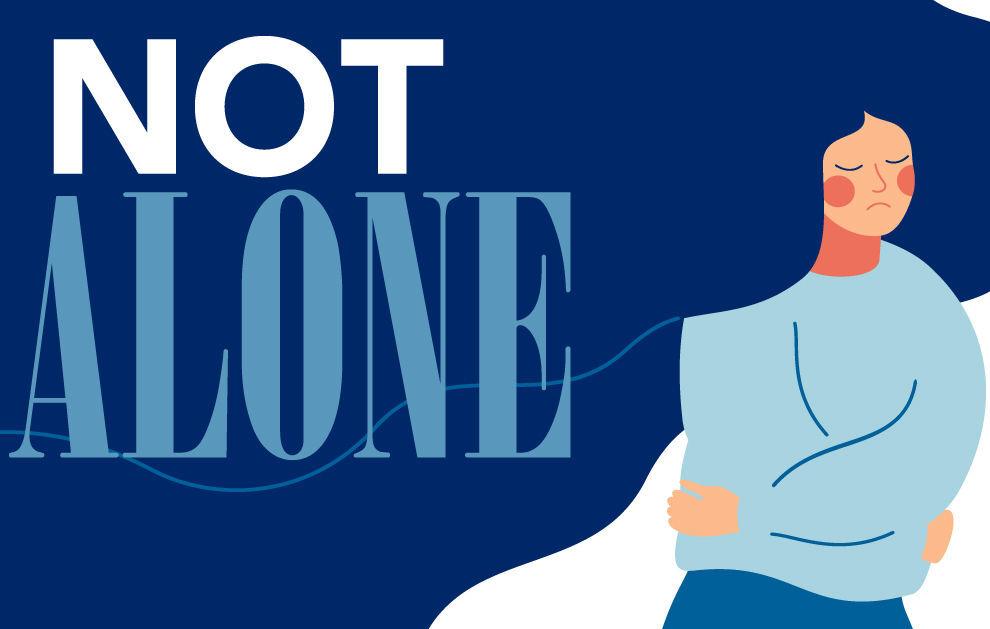 While the country wages war against COVID-19, local nonprofit leaders remain focused on a battle growing increasingly difficult to fight: the battle against domestic and sexual violence.
The pandemic hasn't necessarily caused more incidents of domestic and sexual violence to occur, but it has exacerbated stressors that lead to an increase in the incidents and severity of violence and made it more difficult for victims, often called "survivors," to get help, experts say.
Samantha Wayant, the community engagement specialist for YWCA Metro St. Louis, describes it this way: "Domestic violence is all about power and control. COVID, unfortunately, is this kind of tool the abuser can use to say, 'Well, you can't go to your mom's, you can't go to your friend's because what if you give them COVID?' or 'If you leave this house, you're going to get COVID.'"
According to the federal Centers for Disease Control and Prevention, intimate partner violence, which includes physical and sexual violence, "is a serious, preventable public health problem that affects millions of Americans." Since COVID-19 began spreading in the metro area, nonprofits that address intimate partner violence have been impacted in various ways, such as having to cut back on in-person services and cancel or rethink fundraising events.
Safe Connections, a metro area nonprofit working to prevent intimate partner violence, serves almost 20,000 people annually and has transitioned to primarily virtual services and programming, CEO Susan Kidder says. Therapy is now provided through telehealth services, and educational campaigns now target young people on social media and in virtual classroom settings.
"We, of course, believe that healthy relationships are so vital for young people to learn about," Kidder says. "If we're able to continue our prevention education and prevent domestic and sexual violence from happening in the first place, then we'll have communities, neighborhoods, societies filled with healthy, vibrant relationships."
The YWCA Metro St. Louis Domestic Violence Drop-In Center closed in the pandemic's earlier months and recently reopened for appointments only. Wayant says this is the only stand-alone drop-in center in the metro area dedicated to aiding survivors of intimate partner violence.
"You can come in for an array of reasons," Wayant explains. "You can come in saying, 'I want to speak with somebody because I'm feeling retriggered from something that happened in my past,' to 'I don't really know quite know why I'm here; I just want to talk to somebody,' to 'I need help finding a way to safely leave an abusive relationship.'"
YWCA's Sexual Assault Response Team, which responds 24/7 to 14 area emergency rooms as sexual assault and domestic violence survivors come in, had to decrease its hospital visits because of pandemic-related policies. "It's one of those services that you really need to be there in person to provide that emotional support," Wayant adds. Some "visits" were done over phone calls, but overall, visits declined by 21 percent in the five months following initial stay-at-home orders, compared to the five months prior.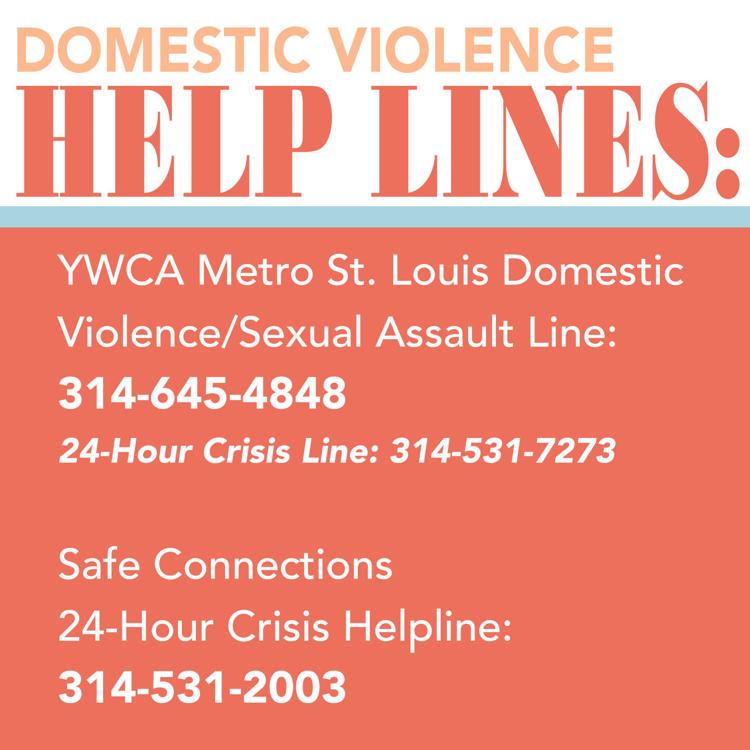 Crisis hotlines always remain open at both the YWCA and Safe Connections, allowing survivors to call and discuss options and resources with a trained advocate. Kidder says Safe Connections will soon provide a number to text, as well.
Calls to YWCA's crisis line, 314-531-7273, increased by 10 percent in the five months following initial stay-at-home orders, compared to the five months prior. Wayant thinks that can be attributed to people seeking help from its Rapid Re-Housing program, which launched in October of 2019.
Calls to the Safe Connections 24-Hour Crisis Helpline, 314-531-2003, decreased by 23 percent in April 2020 compared to April 2019, which Kidder says is problematic, too. When survivors are trapped at home with their abuser, it's difficult for them to find a safe, private place to call for help. Calls went up in May and June but dipped again in July.
"There was a lot more fear about being discovered as [a survivor] reaching out for help, and so that was just an enormous concern to us," Kidder continues. "If a survivor is able to make a call to us, we are very careful in how we communicate, and we advise the survivor to be very careful with how they are communicating."
Additionally, the decline of in-person interactions during the pandemic has resulted in fewer opportunities for others to intervene. Domestic abuse often comes to light when health care providers, teachers and social workers notice signs of abuse in their patients, students and clients and make a report on their behalf.
Nearly one in five women and one in seven men report experiencing severe physical violence from an intimate partner, according to the CDC. Kidder emphasizes that this problem affects people of all gender identities, sexual orientations, ages and abilities. Wayant says it's likely everyone knows someone experiencing abuse, whether they realize it or not.
Both Kidder and Wayant share similar ways people can help: Check in on isolated friends or neighbors, call a helpline if you suspect abuse, make resources known and donate to organizations supporting survivors. Lists of area resources are available on the websites of both of their organizations.
"We can't stop providing our services because of the pandemic," Wayant says. "If anything, our services are needed more now than ever." 
YWCA Metro St. Louis, 3820 West Pine Blvd., St. Louis; 314-531-1115; ywcastl.org; find specific resources for survivors here
Safe Connections, 2165 Hampton Ave., St. Louis; 314-646-7500; safeconnections.org; find specific resources for survivors here
Be the first to know
Get local news delivered to your inbox!