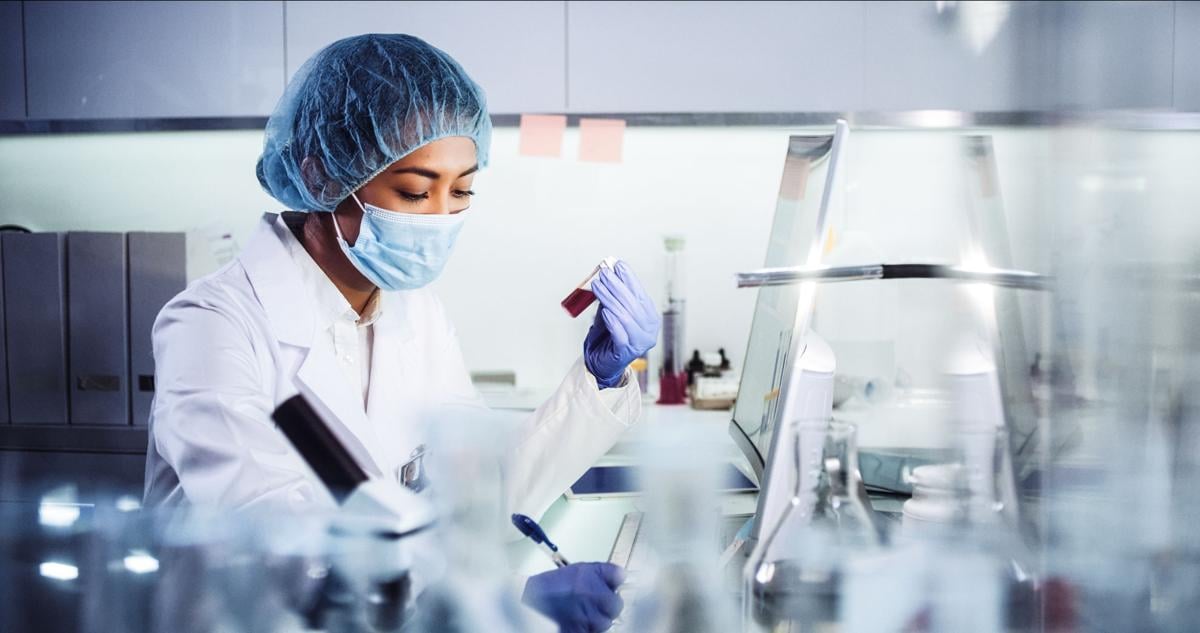 As COVID-19 cases again increase across much of the nation, researchers continue to study the efficacy of existing COVID-19 vaccines. At Washington University in St. Louis, a team of researchers recently published data in the journal Nature indicating a strong and long-lasting immune response for the Pfizer vaccine, which was the vaccine studied.
In particular, the team found that lymph nodes in vaccinated people continue to churn out cells that make antibodies against the virus. Within the lymph nodes, structures known as germinal centers generate these antibody-producing cells.
Once created by the germinal centers, "cells with the best antibodies get feedback to expand, improve and turn into either specialized antibody-producing cells or memory B cells," explains Jackson Turner, a postdoctoral researcher at Washington University School of Medicine. B cells are a type of white blood cells that produce the antibodies critical to immunity. "The antibody-producing cells that come from germinal centers can survive for decades, maintaining protective antibody levels in the blood," Turner continues.
Finding germinal centers at work for up to four months after receiving a vaccine, as the Washington University team discovered, is surprising. Dr. Rachel Presti, a Washington University infectious disease physician at Barnes-Jewish Hospital and a senior author of the study, notes: "From animal studies and prior work on influenza vaccine, we haven't really seen germinal centers persist this long."
Presti adds that this is among the first studies to look at how long germinal centers persist in the presence of a new antigen, like the virus's spike protein. "Since the B cell response in the blood usually only lasts around three weeks, we didn't expect the germinal center response to last at least three months," she says. "This is evidence of a really robust immune response. Your immune system uses germinal centers to perfect the antibodies so they can bind well and last as long as possible. The antibodies in the blood are the end result of the process, but the germinal center is where it is happening."
While the team's findings are encouraging, the study was small, and Presti says the team is planning to expand their work to consider other populations, such as immunocompromised individuals, and the effects of other COVID-19 vaccines.
"It's very promising that these vaccines induce a strong response and has been really pivotal in helping us understand how the immune system works in response to vaccines," she says. "We hope that these kinds of studies will help us to understand more in the future to make even better vaccines to protect against infections."