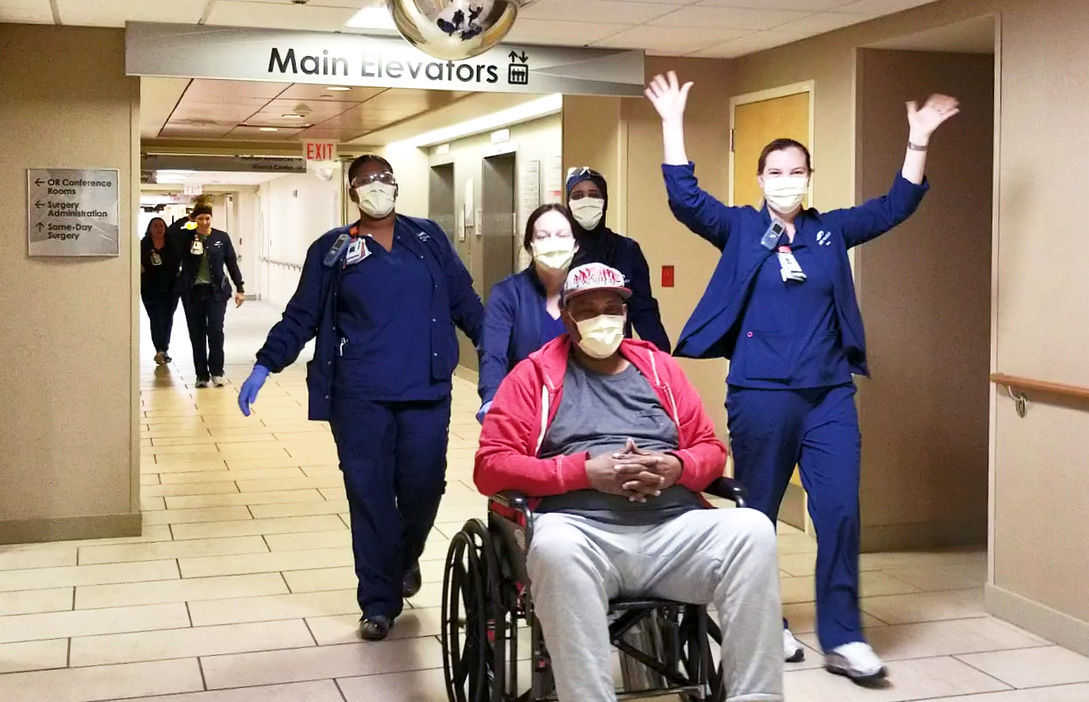 On April 19, staff at SSM Health St. Mary's Hospital held their biggest celebration yet as they discharged the hospital's 100th patient recovering from COVID-19.
Staff lined the halls to cheer on St. Louisan Maurice Cooley, 58, while the upbeat song "Happy" by Pharrell Williams played over the speakers. Cooley raised his hands in celebration as he reached the exit.
"This is very impactful and emotional for the staff," said Dr. Nahata, a physician in the ICU at SSM Health St. Mary's Hospital, in a press release. "Moments like this we celebrate as a team – it's what motivates us."
The hospital celebrates every time a patient with the coronavirus goes home, according to the press release. The song "Happy" has become one of hope.
In the spirit of hope, the St. Louis community has been giving back to SSM St. Mary's Hospital by donating flowers, pizza, canned goods and more to thank the emergency department workers.
"The amount of generosity makes my heart full," said Laura Weaver, an emergency department nurse manager.
Handmade signs have popped up outside the hospital, proclaiming gratitude and support. Women's health services staff members have asked their kids to make uplifting signs to put up indoors for their fellow coworkers, and a paramedic has put up encouraging signs in her coworkers' yards as well.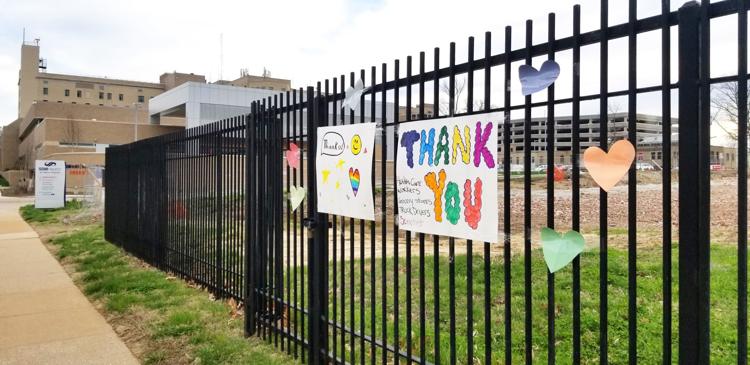 To learn more about health care workers serving the metro area, watch for stories from Ladue News in the coming weeks. Click here for information on getting tested for COVID-19 in the St. Louis area.
Be the first to know
Get local news delivered to your inbox!