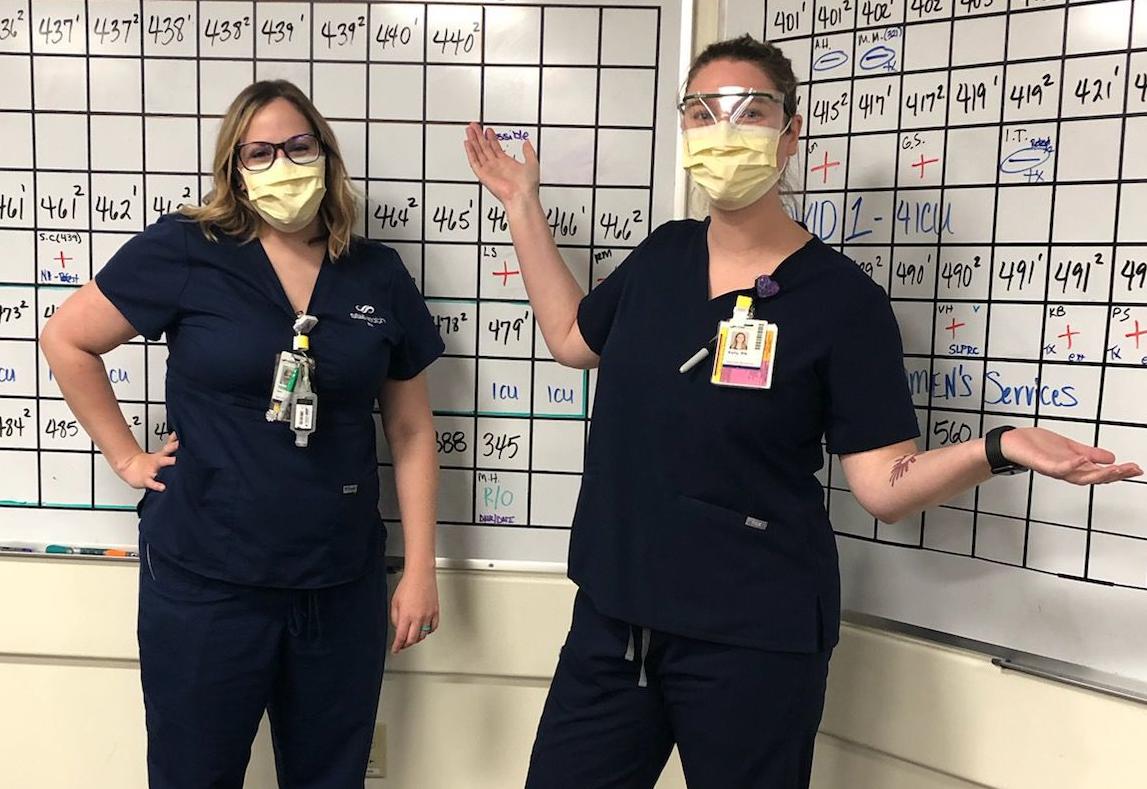 As registered nurses on an infection prevention team, Tess Main and Kelly Eastman have been on high alert lately. They're working continuously to educate their fellow health care workers at SSM Health St. Mary's Hospital and mitigate fears surrounding the current coronavirus pandemic.
Via email, Ladue News asked them what life has been like at work and gained insight on where they find encouragement during this challenging time.
How has the work you've been doing since the coronavirus reached our area differed from the work you were doing before then?
Main/Eastman joint response: Wow! The importance of hand hygiene, respiratory etiquette and staying home [or] away from others when sick has been highlighted for sure. It hasn't changed per se, but people are understanding more about what infection prevention does and how it plays a large role in hospitals and in the community.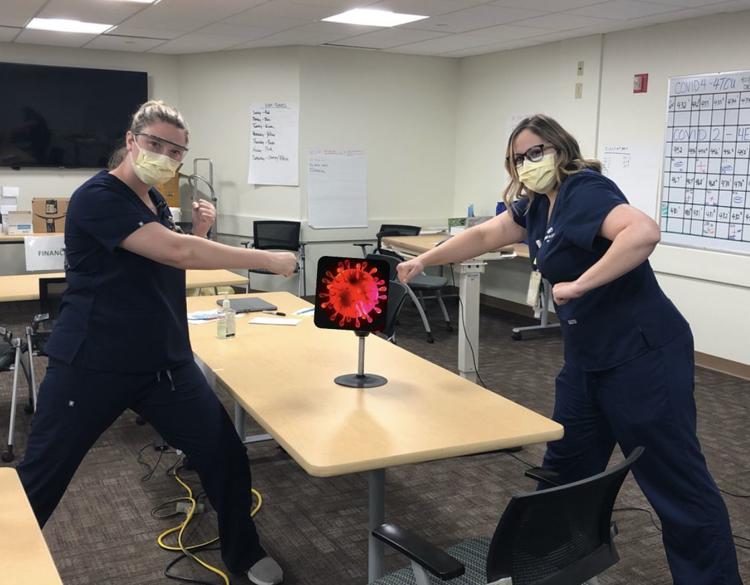 What has been your greatest challenge at work lately, and how have you handled it?
Main: The biggest challenge has been balancing fact and fear. Social media and television paint a picture that can make things very scary for frontline staff who are taking care of these patients. Coming to work every day knowing what you are walking into can be very unsettling. It is important to know your facts about COVID-19 and the science behind transmission. You can't change the way people feel; you have to acknowledge where they are at and help give them facts and meet them where they are.
Eastman: The biggest challenge for myself is delivering news to frontline staff about PPE [personal protective equipment] conservation. A common saying I use is, "Don't lose your professional judgment based off of fear." Times are scary right now, but using information provided by the Centers for Disease Control and Prevention and the World Health Organization to back up the recommendations we are giving helps tremendously.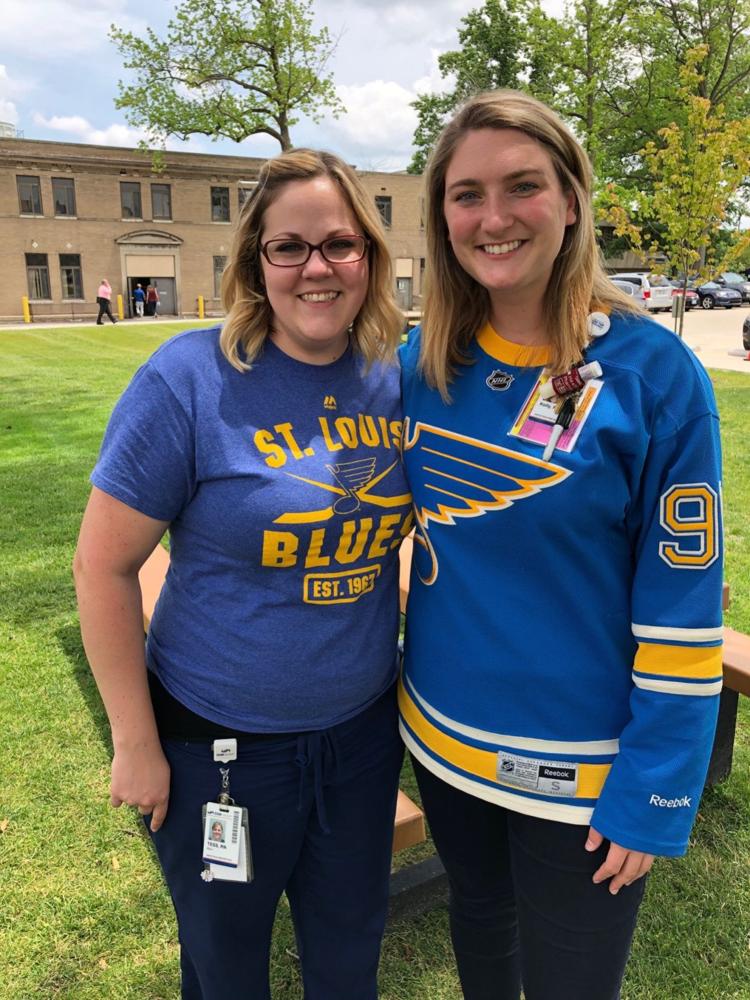 What has encouraged you lately? Or, how do you find motivation each day?
Main: I'll be honest – some days can be very hard. I try to remind myself that we are all in this together, and I am very fortunate to work with a group of people who lift me up when I am struggling. Every day I am proud of the things my hospital is doing to care for the patients and celebrate our accomplishments even when times are hard.
Eastman: I am awestruck at the outreach the community has provided to all health care workers. Each department is crucial to keep a hospital running, and that is being shown across the world. My motivation is coming from my family, friends and co-workers building each other up and, in turn, empowering me to put my best foot forward each day to help as many people as I can.
There are various support initiatives popping up to support health care workers right now. What has been most helpful to you, or what can people do to help you?
Main: What has been helpful is talking with people who are in my same boat: other nurses, health care workers, etc. What would help? Not talking about COVID-19. What did we even talk about before COVID? My entire work life is COVID, so talk to me about your family, your friends, what books you are reading, what music you are listening to, and even your thoughts on Tiger King (haha).
Eastman: As much as people say they don't like Zoom or FaceTime, I think it is a saving grace. It has allowed me to keep connected even more to friends across the country, so that is a plus! Headspace [an online mental health resource] has also provided the plus version for free to health care workers, and that is a nice escape and mental break from the stress of COVID-19.
I think people like [actor and filmmaker] John Krasinski producing [the online series] Some Good News will not only help me, but help people all around the world!
In the war on COVID-19, countless health care workers are battling this coronavirus in different ways each day. Pick up a copy of Ladue News' May 15 issue or click here to read more about those fighting COVID-19 in the metro area.
Be the first to know
Get local news delivered to your inbox!