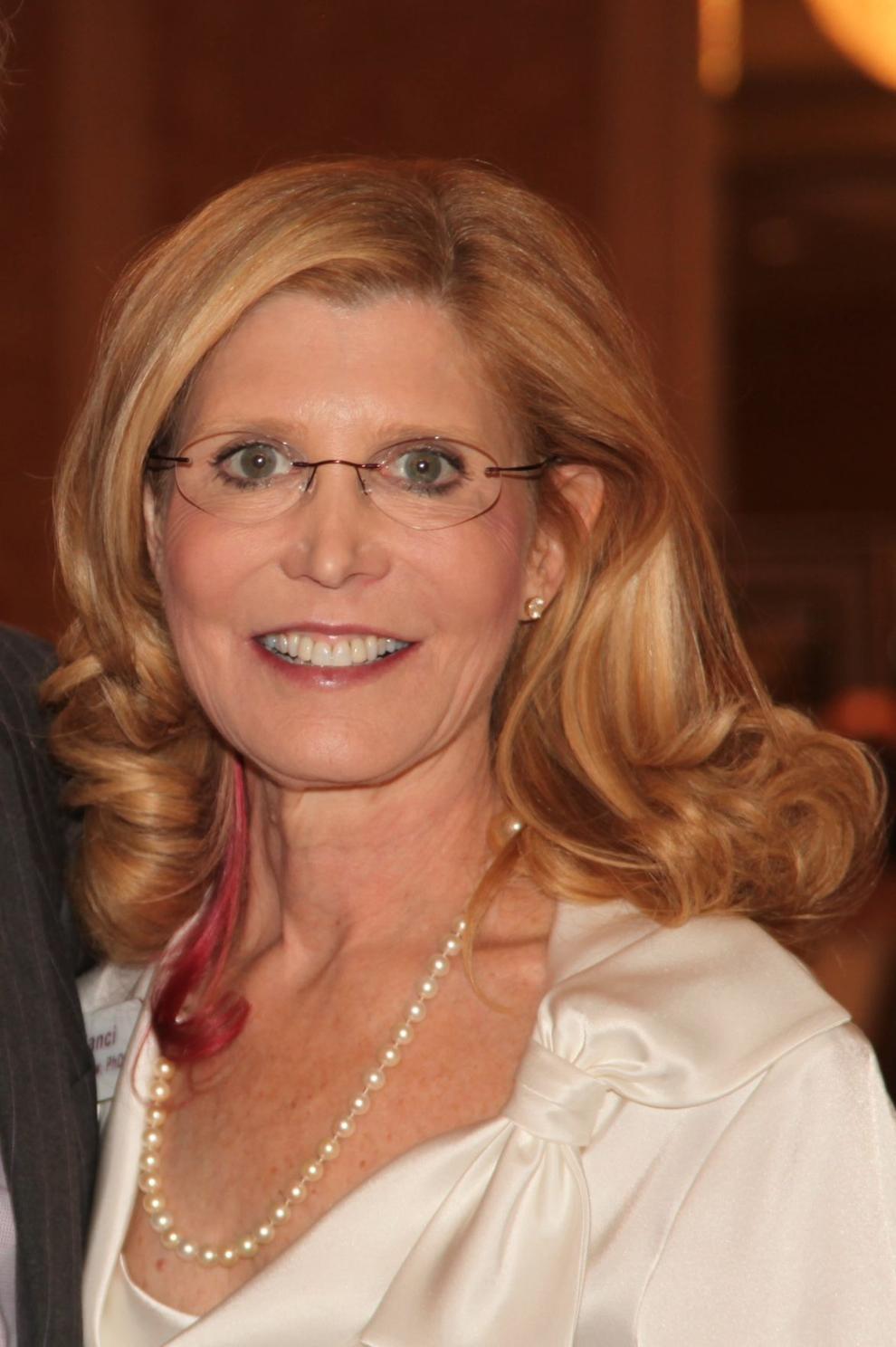 Nanci Bobrow has devoted boundless energy and enthusiasm to the advancement of the metro area for 47 years. Her passion and commitment to the health, education and betterment of people is extensive.
A graduate of Connecticut College in New London and Saint Louis University (where she received her Ph.D.), Bobrow has provided psychological counseling for children with endocrine disorders as an assistant clinical adjunct professor of pediatrics at the Saint Louis University School of Medicine. In her professional role, she has helped families cope with problems that arise from such disorders.
"Everyone knows they can count on Nanci," says Pam Toder, Women of Achievement president. "We are thrilled that Nanci, a 1996 honoree and past president, continues to devote her time and energy to WOA. Her enthusiastic leadership is contagious."
As a volunteer, Bobrow has held leadership roles with the National Council of Jewish Women-St. Louis and served as its president from 1991 to 1993. Honored for her impact on the lives of those changed by her service and work, she received the organization's highest award, the Hannah G. Solomon Award. She has also served on the NCJW's national board.
Bobrow's leadership helped bring the Silent Witness project to St. Louis and Missouri: "My co-chair and I worked tirelessly to bring the idea to reality, starting with the difficult process of identifying women in Missouri who had lost their lives due to domestic violence."
She has lectured, testified and advocated for legislation to identify abusers and protect victims, and belongs to NCJW's task force on human trafficking. "After years of doing therapy with victims of child sexual abuse, I focus my efforts on prevention," Bobrow says.
As board president of the St. Louis Crisis Nursery, she contributed to its growth and stability. "We have grown from a single site to five sites, providing 24/7 emergency care and shelter for children in crisis in the metro area," Bobrow says. The SLCN has served 125,000 children and families during its 35-plus-year history.
In 2016, Bobrow was presented with the Champion for Families Award by Nurses for Newborns "in recognition of her contributions of time, effort, persuasion, mentoring, advocacy, planning and board leadership." She also has served on the Board of Victims for Children at Risk since its inception.
Bobrow is proud of serving as president of Prevent Child Abuse Missouri, co-chairing the Task Force on Children's Justice for Missouri and serving on the Missouri Children's Trust Fund board. She also received the U.S. Department of Health and Human Services' Commissioner's Award.
Bobrow and her husband, Jim, an ophthalmologist, live in St. Louis' Central West End neighborhood. "We enjoyed raising our children in our eclectic and diverse neighborhood," she relates. "We live lives of service and stress the importance of education, as well as giving back to the community. We support many civic and cultural organizations and institutions in St. Louis."
Bobrow adds: "Our children are committed to equity and social justice. They are philanthropic and active in their respective communities, and we leave a proud legacy for future generations."
An innate storyteller and award-winning photographer and writer, Alice Handelman provides Ladue News readers with a glimpse into lives that enrich St. Louis.