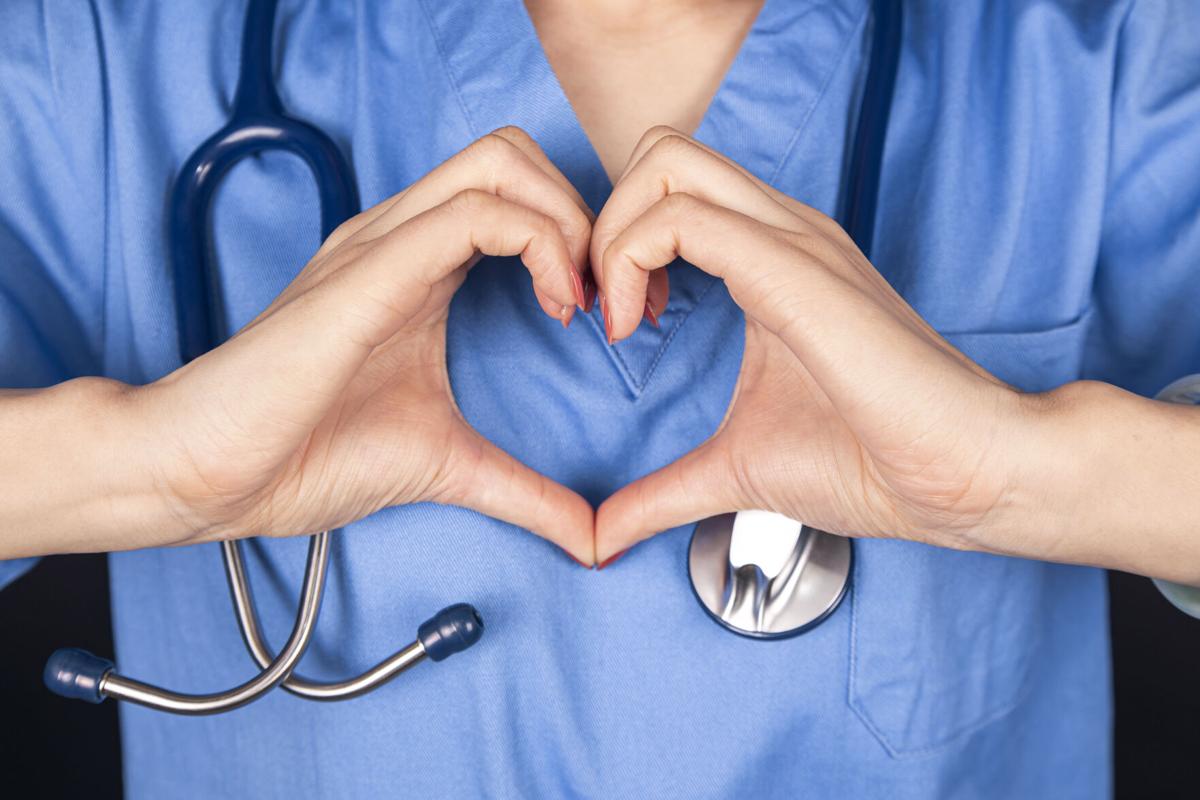 Cardiologist Dr. Amanda Verma, from Washington University in St. Louis, specializes in treating patients who experience heart failure. As we enter American Heart Month, Verma says she is excited about recent advances in medications for those patients while urging others to take steps to protect their cardiovascular health.
In the most basic terms, those steps boil down to experts' long-standing advice: Eat right and exercise. As Americans continue to take necessary precautions to avoid spreading COVID-19, she notes that they may have to become more creative in adhering to a healthy lifestyle.
"With modern technology, it's very easy to find at-home workout routines online that do not require a lot (or any) equipment and can keep you active," Verma says. "And with social isolation, it helps to have a circle of friends to hold you accountable, so reach out and make a pact with others about exercise goals, and check in regularly."
A brisk walk or jog in the fresh air and sunlight can feel refreshing, especially when we've been cooped up, but Verma cautions that outdoor exercise in subfreezing temperatures should be undertaken with caution. Very cold temperatures cause blood vessels to constrict, increasing blood pressure, and increased oxygen demand to the heart can be dangerous for those with underlying heart disease. Check with your physician to ensure you are fit enough to venture out for vigorous exercise, or stick to the treadmill in your home.
When it comes to diet during the pandemic, Verma recognizes that typically less-healthy comfort foods are attractive when we experience stress. "First, don't buy tempting foods so that it doesn't become an issue," she advises. "Also, give yourself some grace – no one is perfect. I like to set myself up for success with small goals to make sustainable long-term lifestyle changes. If you can initially commit to one healthy meal a day, that's something easily achievable, and you'll feel good about meeting that goal. Then gradually make it two meals, etc."
Those who do contract COVID-19 may face cardiovascular effects that physicians are still learning about. "It can cause minor issues, such as palpitations, to more serious issues, such as heart attacks," Verma says. "Unfortunately, there is no great way to predict who is likely to have these complications, although underlying cardiovascular disease does make the risk higher. Many people are also facing symptoms after recovering from COVID-19 infection from a cardiovascular standpoint." Verma sees these patients in a special post-COVID-19 cardiac clinic for those more than 30 days past initial infection.
"I have noticed that many people who come see me had a relatively benign course of COVID-19 – not needing hospitalization and mild symptoms," she says. "However, they then have cardiac symptoms lingering or developing in the weeks after, typically palpitations, high heart rate, low blood pressure or high blood pressure, chest pain, shortness of breath, etc. Again, we don't have a good reason for why this happens to some and not others. Also, we don't know how long these symptoms will last or if they will go away completely. These are real symptoms, though, that are having a major impact on quality of life."
Verma works with patients to find medical therapies to help alleviate these symptoms, as she and colleagues continue to monitor and learn more about the cardiac effects of COVID-19. She also finds hope in new therapies for heart failure, a progressive condition in which the heart muscle is weakened and not pumping at optimal efficiency. For decades, heart failure treatment was fairly static, but new drugs now can reduce heart failure hospitalizations and mortality.
As American Heart Month begins, Verma urges everyone to seek medical attention if any concerns arise: "Although we as doctors can describe typical symptoms that are red flags – chest pain, shortness of breath, dizziness, lightheadedness, etc. – people can have varied symptoms and should not ignore them. If you are concerned about something, please get evaluated.
"And prevention is key to avoid problems in the first place. Work with your primary care doctor to ensure that blood pressure, cholesterol and glucose levels are normal. If they are elevated, then work on a treatment plan with your doctor. It's easy to delay working on these issues beforehand, since you don't typically have symptoms with high cholesterol, for instance – but out of sight should not be out of mind."