YWCA Metro St. Louis invites you to take part in its Start by Believing campaign as part of Sexual Assault Awareness Month, which takes place annually in April.
This global initiative encourages involvement through shared photos or video via social media of participants dressed in teal, featured alongside the following hashtags: #ywcastlbelieve, #ywcastl and #startbybelieving. The ambition is to initiate – or continue, as the case may be – conversation about transforming the cultural response to stories of sexual assault, as well as educate people on how they may support survivors beyond this month.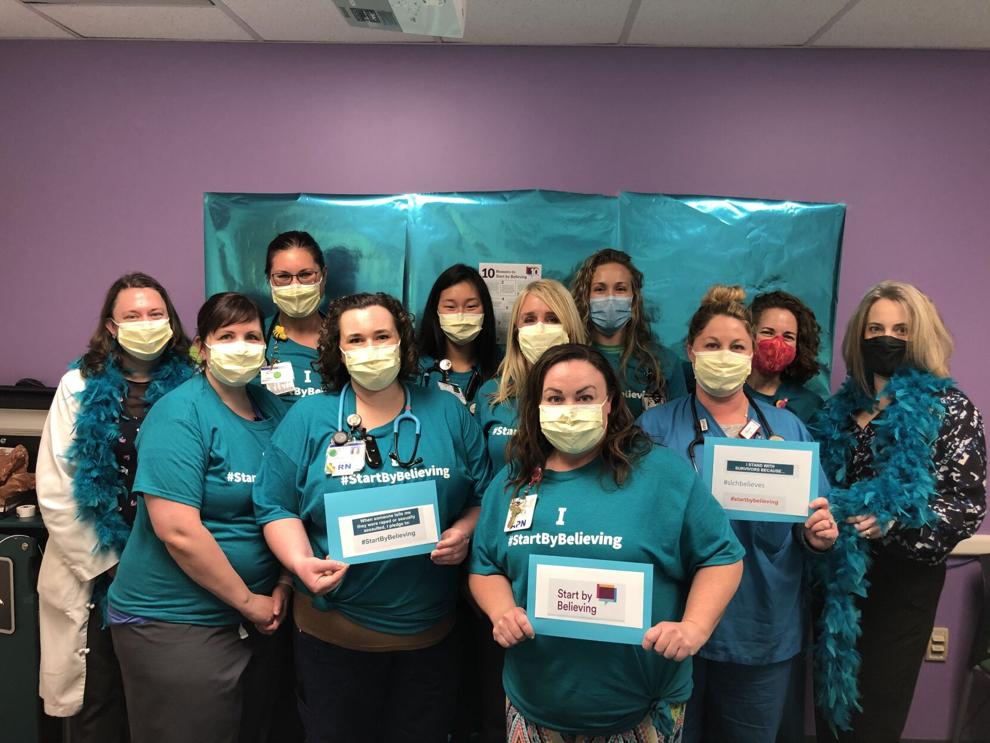 "The local campaign goal is to raise awareness of the needs of sexual assault victims, as well as show St. Louis as a united community who stands with survivors of sexual assault," a press release states.
Historically, the press release continues, survivors of sexual violence have frequently encountered reactions of doubt and blame when reaching out for help, which can increase trauma and decrease the likelihood of a survivor pursuing justice and healing. Statistics show that "out of every 1,000 sexual assaults, 995 perpetrators will walk free" and "perpetrators of sexual violence are less likely to go to jail or prison than other criminals," according to the Rape, Abuse & Incest National Network also known as RAINN.
Help is available through RAINN's 24/7 National Sexual Assault Hotline. Call 1-800-656-4673 or chat with a trained staff member online at hotline.rainn.org. Keep scrolling for additional resources and ways to help.
The #MeToo movement brought to light the global scope of this type of violence and empowered many survivors to speak up. Multiple reports show that, in the wake of the reignited movement in 2017, overall reporting of sex crimes has increased. According to a report analyzed by Vox Media, reporting of sex crimes in the U.S. has increased by about 7 percent.
"While the number of reported crimes increased, the number of crimes actually cleared by police did not," Vox Media reports. "That points to something survivors and their advocates have long known — that reporting a crime to police doesn't necessarily mean justice will be served."
YWCA Metro St. Louis is working to improve outcomes for those who have experienced sexual assault and raise awareness for their needs.
"YWCA St. Louis provides sexual assault services to nearly 3,500 area residents a year," says CEO Adrian Bracy in the press release. "Start by Believing is completely aligned with our mission and an initiative we wanted to bring to the area. We know firsthand that believing the victim is the first step to helping them become a survivor on the road to justice and healing."
According to the release, the organization is joined by local law enforcement, hospitals and universities in "turning the town teal," the color used to create awareness of sexual assault.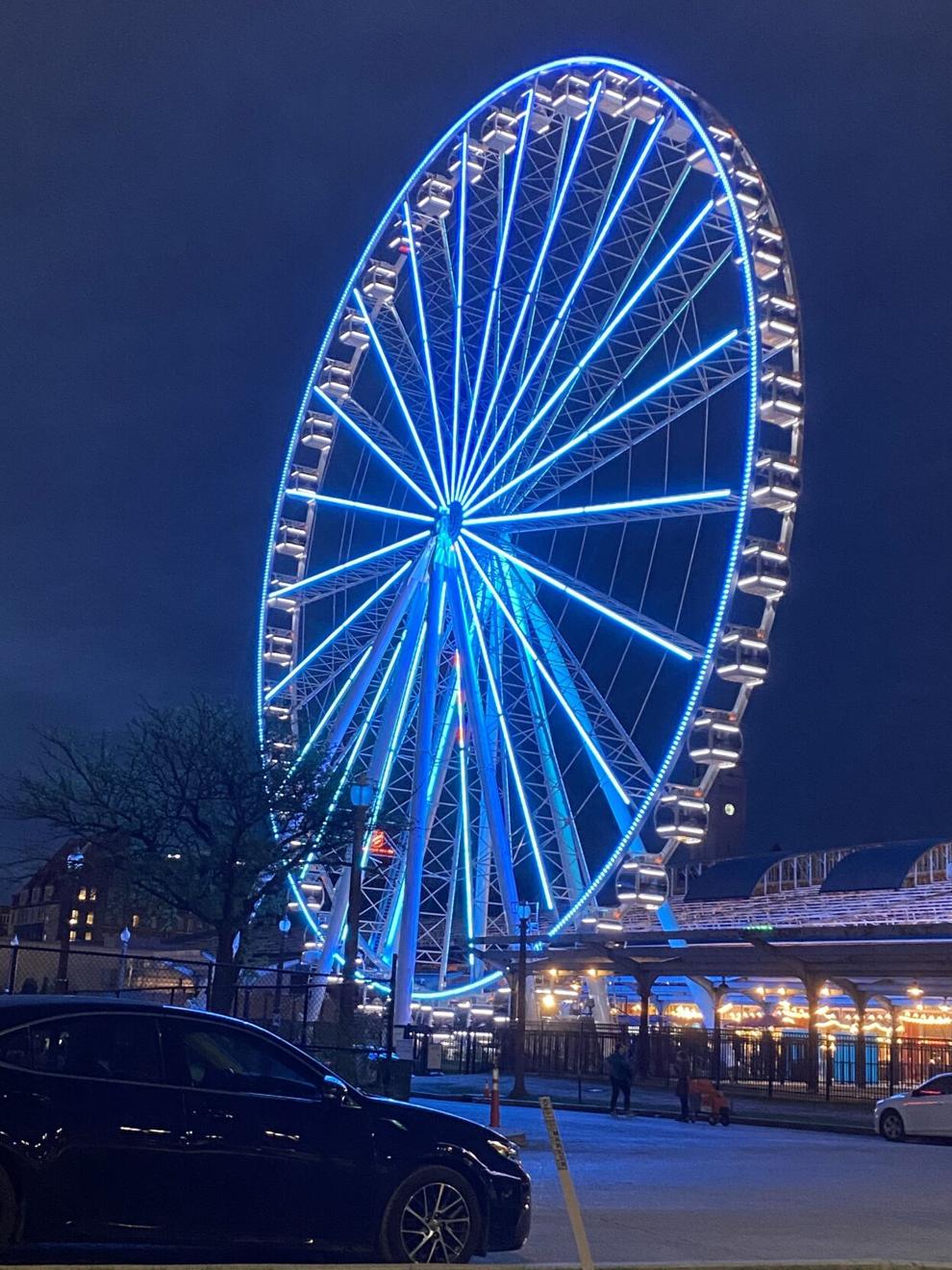 The St. Louis Wheel and Union Station were lit in teal hues earlier this month to launch the Start by Believing campaign, an initiative first created by End Violence Against Women International. Additional partners include BJC HealthCare, Lindenwood University, Mercy, SSM Health, St. Louis Children's Hospital and St. Luke's Hospital. Throughout April, other locations including the Civil Courts Building, select branches of the St. Louis County Libraries and the James S. McDonnell Planetarium have also turned teal in support.
"Today, we are asking people to wear teal, take the Start by Believing pledge and share their support via social media," says Samantha Wayant, YWCA Metro St. Louis' community engagement coordinator. Taking the pledge signifies a "personal commitment to Start by Believing when someone says they were raped or sexually assaulted."
YWCA Metro St. Louis, 1155 Olivette Executive Parkway, St. Louis, 314-531-1115, ywcastl.org
Access YWCA Metro St. Louis' domestic violence 24-hour crisis line at 314-531-7273.
Ways to help:
How to talk with survivors of sexual violence, according to RAINN: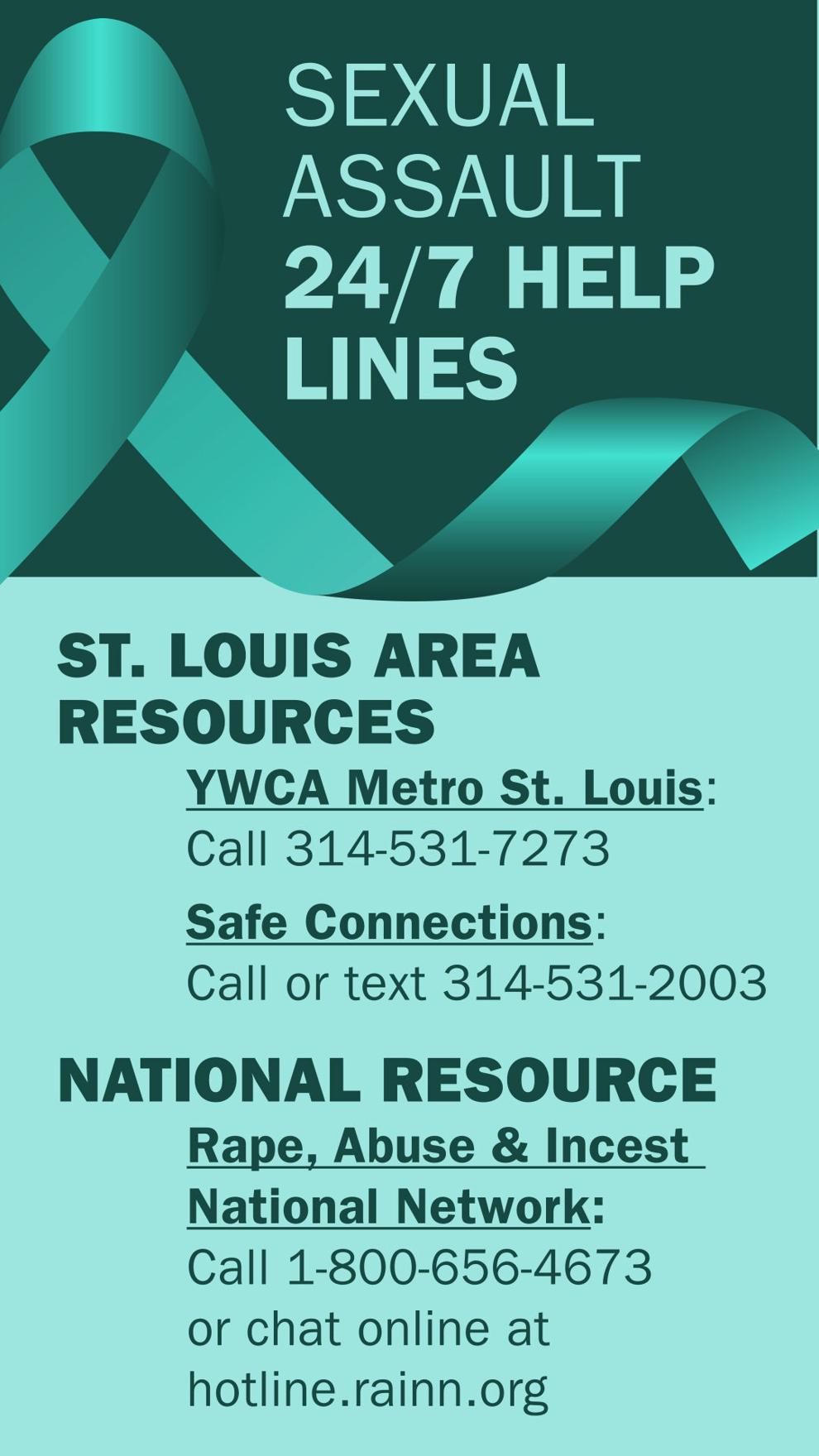 Express belief.
Take away blame.
Remind the survivor that they are not alone. They have you and area resources, who can help.
Familiarize yourself with resources that you can recommend to the survivor.
Acknowledge the impact of this experience on the survivor's life.
Show continued support by avoiding judgment and checking in from time to time, as there can lasting effects from traumatic experiences.
Additional area resources for survivors, as listed at ywcastl.org:
SHELTERS
Alive (Alternatives to Living in Violent Environments), 314-993-2777
Comtrea – Jefferson County, 636-931-2700
St. Martha's Hall, 314-533-1313
Weinman Shelter, 314-423-1117
Women's Safe House, 314-772-4535
COUNSELING
Center for Trauma Recovery, 314-516-6737
Life Source Consultants, 314-524-0686
Safe Connections, 314-531-2003 (crisis line), 314-646-7500
YWCA Women's Resource Center (providing sexual assault services), 314-726-6665; Rape Crisis Hotline, 314-531-RAPE (7273)
LEGAL SERVICES
Legal Services of Eastern Missouri, 314-534-4200, ext. 1244
SURVIVOR SERVICES
St. Charles Victim Assistance Program, 636-949-7370
Victim Services – City, 314-622-4373
Victim Services – Country, 314-615-4872