The Gateway Resilience Fund, a local COVID-19 relief initiative, has teamed up with Big River Race Management to help small businesses and charities through The Gateway Resilience Run and Ride. It's a virtual race and socially distanced alternative to the crowded marathon events that typically happen around this time of year.
More than 250 race events have been canceled or postponed between March 14 and June 30 due to COVID-19, according to the press release. The Gateway Resilience Run and Ride aims to make up for a portion of that loss in the metro area by creating "positive motivation by helping everyone get outside running to stay active and healthy."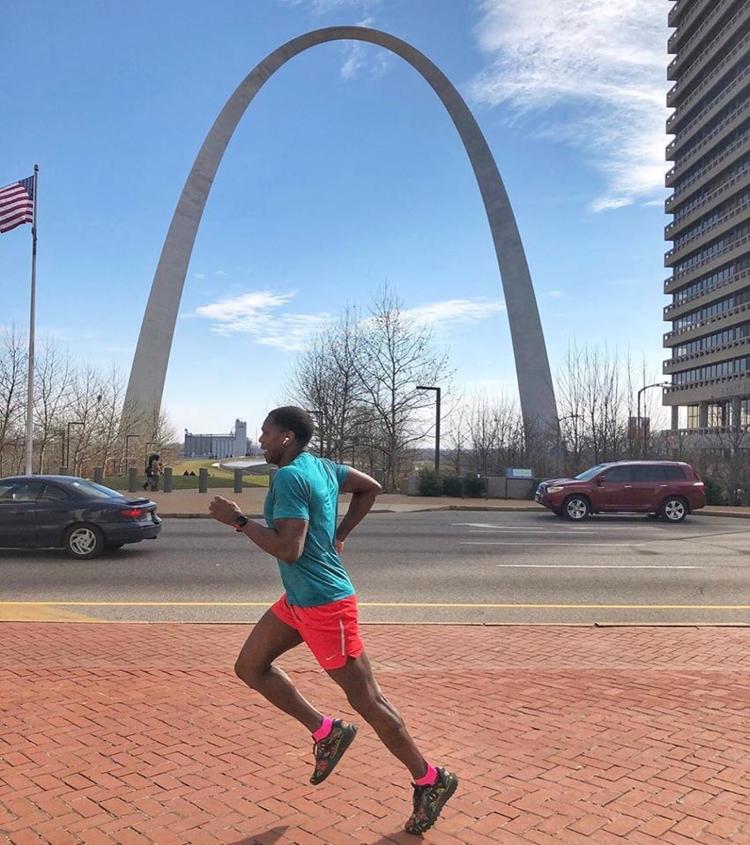 The virtual event signup prompts participants to choose a distance from options listed, and the cost is $25 to $60, depending on the distance. Unlike a traditional race, participants complete their race whenever and wherever is convenient for them before June 30. After completing your race — whether by running, walking or cycling — go online and enter your time to be included in the race results page.
Just for registering, participants receive a "Social Distance Club" T-shirt and special deals at local businesses all over the St. Louis region. Participating in the race comes with a finishing medal showing off a St. Louis landmark – with the medals linking together if you complete more than one distance.
The Gateway Arch Park Foundation has launched a similar challenge for St. Louisans: "climb" the steps of the Gateway Arch from home or wherever you choose to walk or jog. According to the press release, there are 1,076 steps inside each leg of the Gateway Arch, totaling to 2,152 steps or just over a one-mile climb.
"Whether you choose to participate by climbing stairs, walking around the block, or jogging on a treadmill or in place, get moving and snap a pic or a video of yourself in action," states the press release, "then share your results on Facebook, Twitter or Instagram, tagging @GatewayArchPark and using #GatewayArchStepChallenge. Everyone who completes the challenge will be entered to win a T-shirt courtesy of the Gateway Arch Park Foundation."
Be the first to know
Get local news delivered to your inbox!