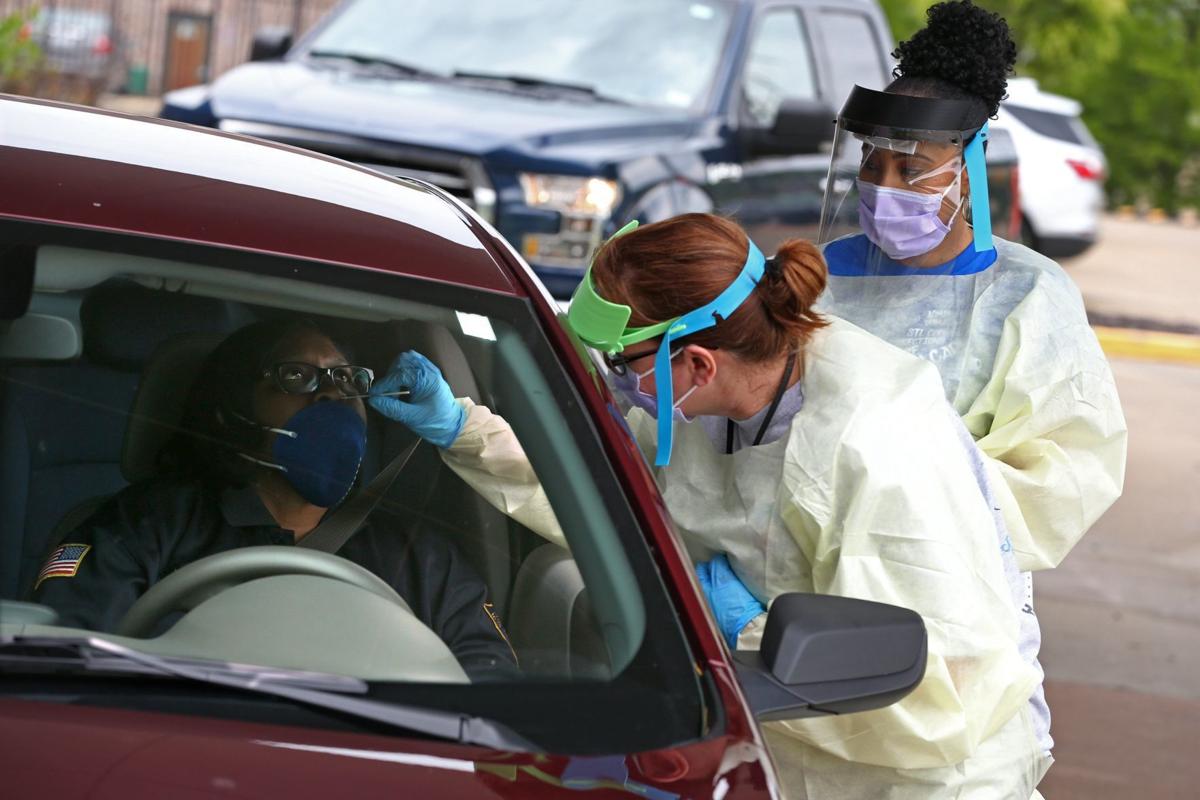 Every Friday in October, Ladue Middle School will serve as a COVID-19 testing site.
Sponsored by CareSTL Health and the St. Louis County Health Department, this will be a drive-thru testing site open to the Ladue community, including all Ladue School District families and employees, according to the district's website. Tests will be conducted in the parking lot at 9701 Conway Road. Those being tested will be instructed to remain inside their vehicles.
Testing at this site will not require an appointment or physician referral and will be free to individuals, with health insurance companies and the St. Louis County Health Department covering the cost, according to the website. The department is paying for the testing using funding from the Coronavirus Aid, Relief and Economic Security, or CARES, Act.
"We volunteered to have them come use the [Ladue Middle School] parking lot as a testing site because it is centrally located, not only in our district but around the metropolitan area," says Ladue Schools nurse coordinator Ann Body, RN, BSN. "As we are slowly starting [to go] back to school, it allows our staff and family to easily access testing should they need it."
According to the Centers for Disease Control and Prevention, people should get tested if they are exhibiting COVID-19 symptoms, such as fever or chills, cough, difficulty breathing and fatigue. The CDC also recommends those who get within six feet of an infected person for more than 15 minutes be tested.
"We know that testing is one of the keys to controlling the spread of the virus," Body says. "If we are able to identify and isolate those who are exhibiting symptoms or exposed to the virus, then that interrupts the chain of transmission."
For those who cannot make it to Ladue Middle School during the designated testing times, there are numerous COVID-19 testing sites open in St. Louis city and county. Find St. Louis County testing sites and details, such as which sites require appointments made in advance, online at stlcorona.com.
"Thus far, we have had very good feedback from the community," Body says. "We have testing scheduled every Friday through the month of October, but if it looks like our community is utilizing it, we would consider continuing to offer it beyond that."
Designated testing times are as follows:
Oct. 9, 9 a.m. to 12 p.m.
Oct. 16, 3 p.m. to 5 p.m.
Oct. 23, 9 a.m. to 12 p.m.
Oct. 30, 3 p.m. to 5 p.m.
Rhea Patney is a junior at Ladue Horton Watkins High School.
Be the first to know
Get local news delivered to your inbox!