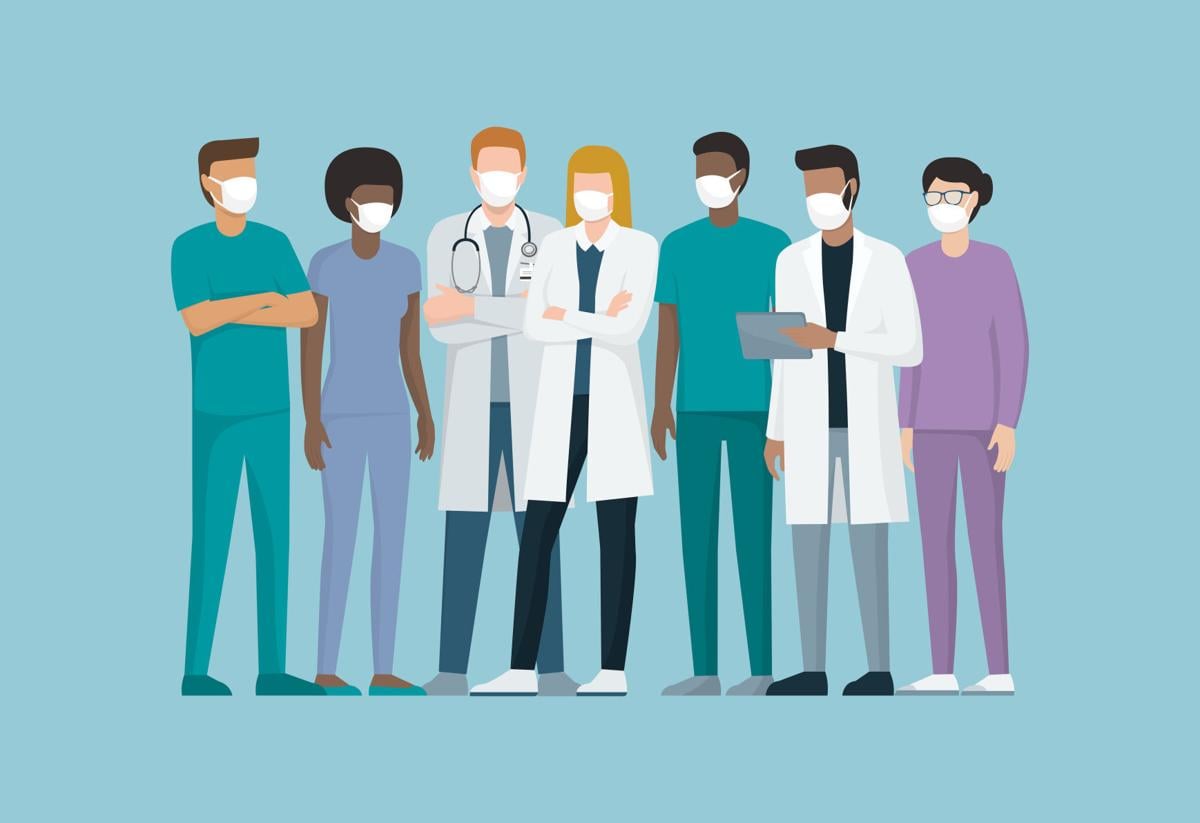 Christian Boyce says her days weren't necessarily predictable before the COVID-19 pandemic, but the virus has overtaken even the routine aspects of her job as clinical director of critical care at SSM Health St. Joseph Hospital in St. Charles.
"Things are changing rapidly, so there is constant communication to ensure everybody is on the same page," Boyce says.
She says frontline staff at her hospital have adapted tremendously to the changes, and she's felt a lot of support from workers in different departments, as well as the community at large. Still, her job responsibilities can be a heavy load to carry.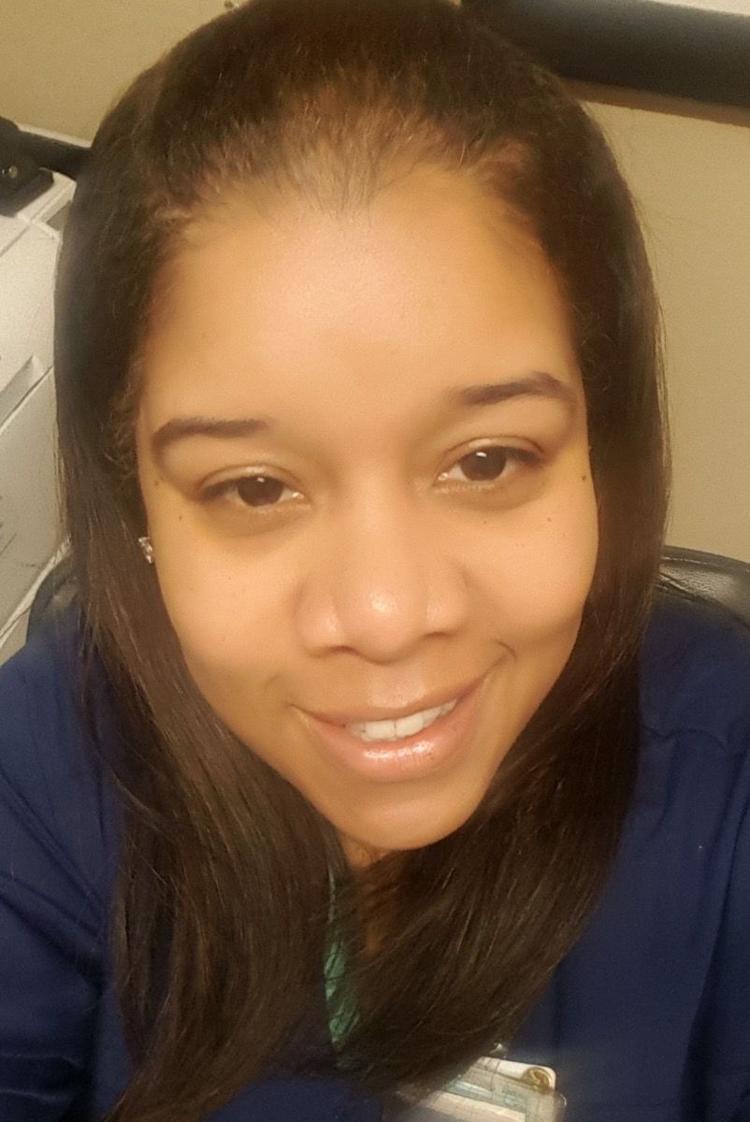 In late April, Boyce reflected on how the coronavirus has affected her life at work and at home. The following Q&A has been minimally edited for clarity and brevity.
How has your hospital adapted its daily routines?
The hospital set up "incident command," which started as a small group, and as the needs changed, the size increased. There are leaders that handle different areas such as operations, planning, supplies, etc. This allows questions and concerns to be escalated and resolved appropriately. This allows for timely responses.
We have opened two COVID ICUs, as well as converted one of our inpatient units to a COVID unit. The nursing staff were informed and educated about the unit/precautions and are updated each shift with any changes that have occurred.
How has the pandemic affected your daily life? What steps are you taking to ensure your employees stay healthy and don't bring the virus home?
This pandemic is isolating in a sense. The desire to protect those around you causes you to spend most of our time away from work alone. It's difficult to be away from those you love and are used to seeing every day.
My daily life has been significantly impacted in that I do not see my children during the week. They are staying with family during the week. My schedule varies right now at work, and I want to decrease the risk of possible exposure to my family as much as I can.
I am ensuring that I change my clothes prior to going home each day. I wipe all the surfaces in my office at the start and end of each day. I wipe my car daily as well. I go straight to the shower when I get home. At work, I wear the appropriate PPE [personal protective equipment] in the hospital and ensure my staff are doing the same. We have been very blessed to not have any staff that have been sick. The same is true for my family, and I am grateful for that.
What inspires you to do this work? What has encouraged you lately? Or how do you find motivation each day?
When we started to see COVID patients in the hospital and the impact the virus has on the patients and the families who are unable to visit their loved ones during such a difficult time, I didn't know how I would make it through this pandemic. It's heartbreaking to watch and hear families say goodbye to loved ones via FaceTime or Zoom.
One morning, on the way to drop my sons off for a week, I explained to my youngest, [who is] 4 years old, why I would be at work so much more and why he would not be home for several days. We talked about the number of sick people in the world and what nurses do to help those that are sick. We discussed why his day care was closed as well. At the end of the conversation, he said, "OK, Mommy. Well, I need you be strong, and I need you to be brave." In that moment, I knew that I had to show up every day and do all that I can to be strong and brave.
I also have a strong faith. I recognize that despite how things look, God is faithful. My faith also encourages me to continue to come back every day to do all I can to help others.
There are various initiatives popping up to support health care workers right now. What has been most helpful to you, or what can people do to help you?
I am extremely grateful for all the initiatives that have been offered for health care workers. Having dedicated hours to shop for essential items has been helpful because the work hours are often unpredictable, so having set times helps to plan as much as I can.
What advice and/or assurance would you give to people reading this article who might be afraid?
I would encourage others to also remain faithful. Continue to pray for yourself and others, and believe that this, too, shall pass. I would encourage others to continue to stay home when possible to help flatten the curve. Stay as updated as possible, which is difficult with so many changes occurring so frequently.
I would also encourage others to recognize when they need a break from it all. That's a good time to turn the TV off, stay off social media and maybe take a walk outside and enjoy some fresh air if you can.
Be the first to know
Get local news delivered to your inbox!