In the war on COVID-19, countless health care workers are battling this coronavirus in different ways each day. Some treat patients who have tested positive for the virus, while others do everything they can to safely provide life-changing care in other units. The following are a few of their stories from the frontlines.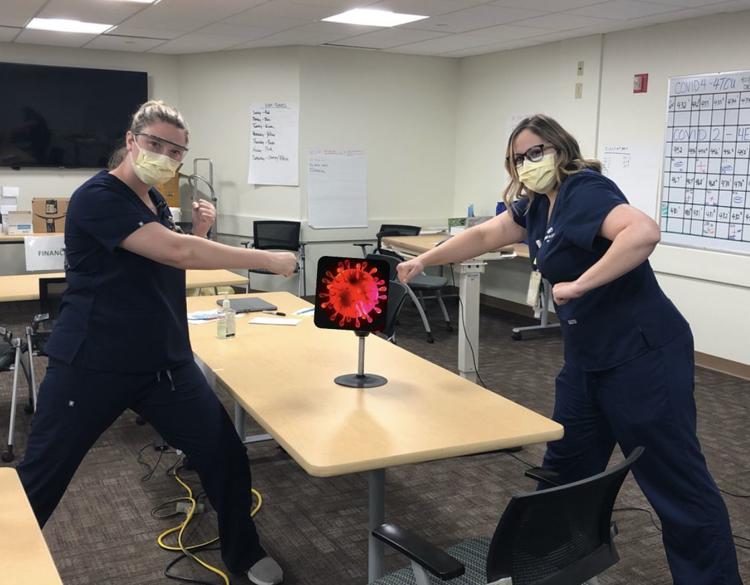 Tess Main and Kelly Eastman, infection prevention team members at SSM Health St. Mary's Hospital
As registered nurses on the infection prevention team, Tess Main and Kelly Eastman have been on high alert lately, working continuously to educate their fellow health care workers at SSM Health St. Mary's Hospital and mitigate fears surrounding the current pandemic.
"The biggest challenge for myself is delivering news to frontline staff about PPE [personal protective equipment] conservation," Eastman says. "A common saying I use is 'Don't lose your professional judgment based off of fear.' Times are scary right now, but using information provided by the CDC [federal Centers for Disease Control and Prevention] and the WHO [World Health Organization] to back up the recommendations we are giving helps tremendously."
Main says balancing fear with facts is a constant battle, and some days, it's difficult to find motivation for the fight.
"I try to remind myself that we are all in this together, and I am very fortunate to work with a group of people who lift me up when I am struggling," Main says. "Every day I am proud of the things my hospital is doing to care for the patients and celebrate our accomplishments even when times are hard."
Kanna Rook, a communications consultant for the hospital, says: "Their passion and desire to help others is truly commendable, whether it's showing compassion to patients or assisting their colleagues in times of need."
Click here to read the full Q&A with Main and Eastman.
Karen Kirk, nurse at Washington University's Forest Park Dialysis Center
Karen Kirk's job as a renal nurse requires that she take extra precautions to care for vulnerable patients with failing kidneys.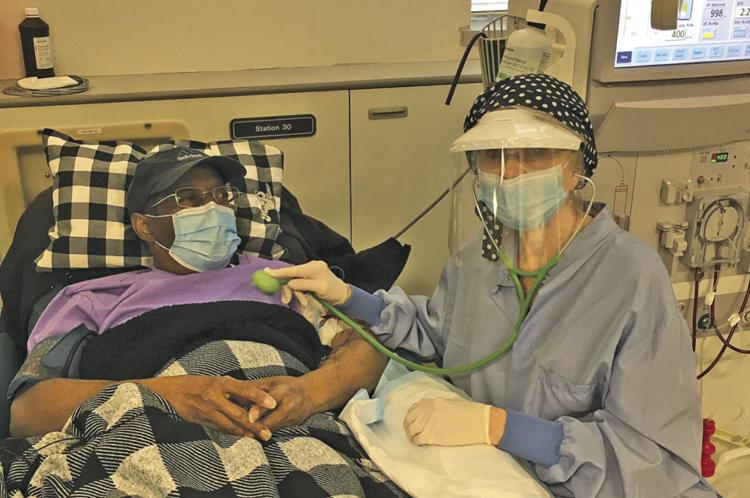 "I know dialysis doesn't have the excitement of the ER [or the] ICU, but our patients depend on us to help sustain their life," Kirk says.
At the Forest Park Dialysis Center, disinfection efforts have always been a priority because the patients are more prone to infection and have compromised immune systems, she says. Now, to keep staff and patients safe from the coronavirus, patients are stopped immediately upon entering the center to receive a mask, to clean their hands with sanitizer, to have their temperature taken and to answer questions about how they feel. Patients are seated 6 feet apart while waiting for treatment.
"For active COVID-19 patients, we are now using a separate room for their treatment," Kirk explains. "This involves coordinating transportation to the facility where a coronavirus-specific entry is used. The personnel taking care of those patients are wearing protective clothing from head to toe. Hypervigilance in disinfecting is used throughout the unit."
For weeks, Kirk and fellow staff members have been sewing cloth masks in their spare time. Forest Park Dialysis Center staff wear these masks – sporting polka dots, camouflage or other fun patterns – over N95 and surgical masks to help extend the lives of their medical masks. "It makes it a little more cheerful to wear a pretty cloth mask over it," Kirk adds.
Click here to read the full Q&A with Kirk.
Dr. T.S. Park, director of the Center for Cerebral Palsy Spasticity, St. Louis Children's Hospital
Dr. T.S. Park, director of the St. Louis Children's Hospital Center for Cerebral Palsy Spasticity, pioneered a neurosurgery called selective dorsal rhizotomy for children with cerebral palsy. This life-changing surgery increases mobility and allows some patients to walk for the first time.
Park says he sees patients from about 80 countries and all 50 states, and those patients were still coming when the coronavirus first arrived in Missouri.
"When we closed elective surgeries at the end of March, there were already some patients who came here right on the day of the announcement or just before the announcement, and they are from Korea, Romania, Ukraine and Israel," Park says.
The surgery's wait list can be two years or more, even as Park does 30 to 40 procedures in a normal month, he says. Park obtained approval from Washington University in St. Louis' medical school to do surgeries on the children. Several international families have had to stay in St. Louis while travel restrictions are in place.
Park's team and the hospital's interpreter services team have been supporting families as they settle into their "new normal" miles away from home. An interpreter for Tatyana Atamaniuk and her son, Maxsym, from Ukraine helped connect them to financial help and other local resources.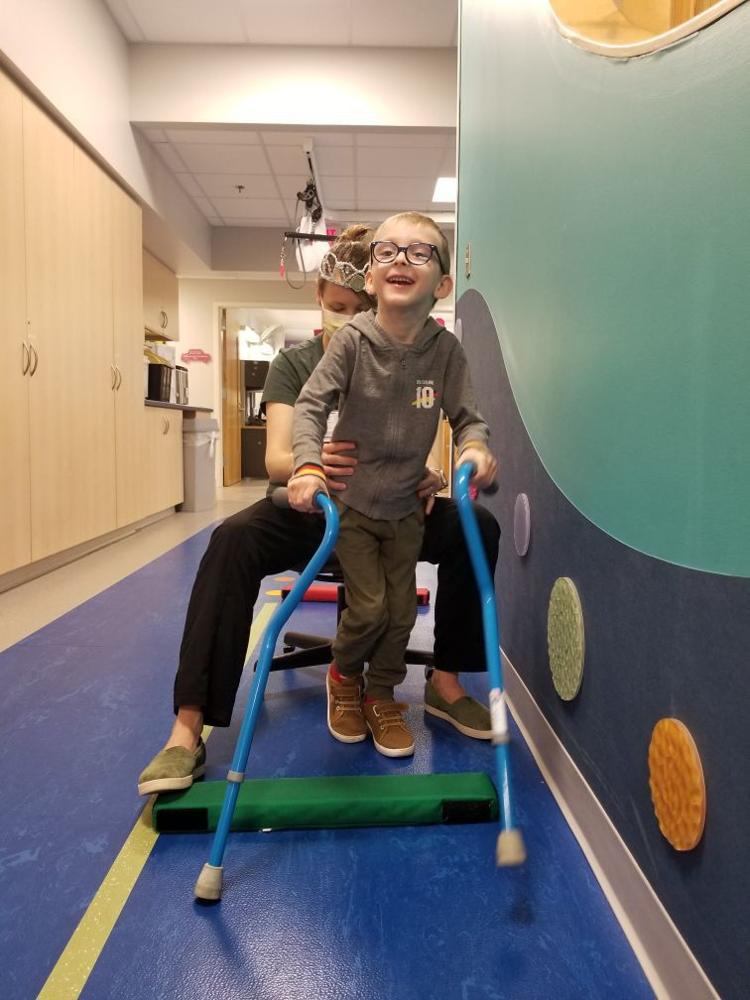 "The staff has all been very kind," Atamaniuk comments through a translator. "Right after surgery, when we were inpatient, they were always helping us, and now in [physical] therapy, they help us a lot. We are very thankful to them. It has been very difficult, but because they are helping us, it's so much easier." 
Click here to read the full Q&A with Park.
Be the first to know
Get local news delivered to your inbox!