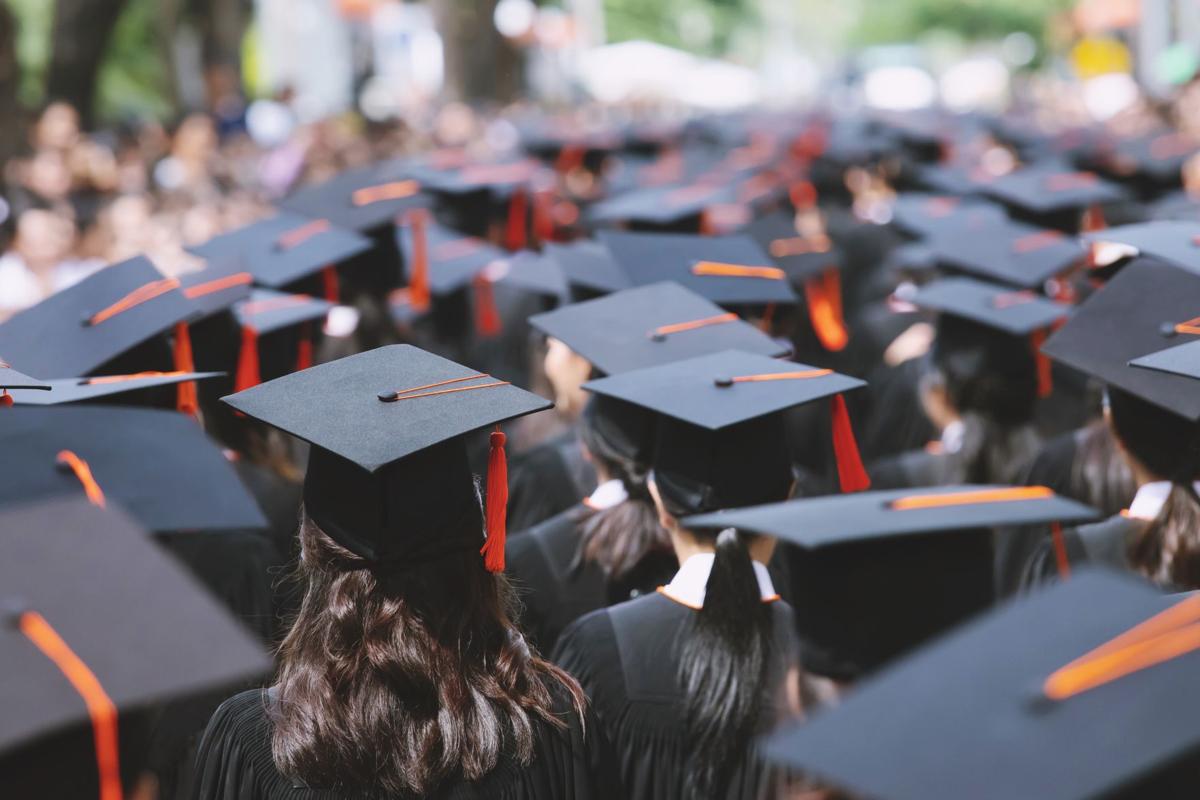 The coronavirus pandemic has brought on a graduation season without graduation ceremonies – or at least not of the traditional sort. A few community and company leaders are offering metro area schools an alternative to the usually crowded pomp and circumstance: A drive-in graduation ceremony.
"When we heard that our area schools were talking about doing yard signs, virtual commencements or delaying the graduation dates into July or August, we felt we just needed to do something about it," said Bill Fogarty, president of Fogarty Services of Arnold, one of the largest audio-visual companies in the Midwest, in a press release. "When the creative minds at the POWERplex came to us with this idea to build a huge drive-in graduation with video trucks, Jumbotrons, live-streaming, along with food trucks offering curbside delivery to parents and family members, we said 'Count us in.'"
The venue for what planners expect to be "the largest drive-in graduation ceremony ever held in America" is the former St. Louis Mills Mall, which Big Sports Properties is converting into a youth sports venue called POWERplex, according to the release. Full construction on the POWERplex isn't expected to begin until June.
Graduations will be held May 29 through June 10. Those involved in this commencement alternative hope to provide the Class of 2020 some semblance of normalcy with an on-time graduation. Schnucks Markets is teaming with U.S. Bank and a few other area companies to make it happen.
"This campus will soon be completely renovated to serve thousands of young student athletes and families every week. So, we thought 'Why not get a jump start on serving our community and do something special for the Class of 2020?" says Dan Buck, managing partner of Big Sports Properties.
"We have all the necessary ingredients for a massive drive-in graduation: huge parking lots, plenty of interior and exterior space to meet the social distancing requirements for the graduates and faculty, while the audience can stay in the safe confines of their cars, watching everything on giant Jumbotrons and listening on their car radios."
Chris Tennill, spokesperson for the Clayton School District, says his district has considered the drive-in ceremony proposal, but Clayton seniors have expressed that they aren't ready to give up on the idea of a more traditional, in-person ceremony just yet. As of now, the plan is to look for a later date and operate in a "hopeful but realistic mode."
As of May 8, eight area high schools have committed to having their 2020 graduations at the POWERplex site: Ferguson-Florissant School District's McCluer and McCluer North high schools; Rockwood School District's Marquette, Lafayette, Rockwood Summit and Eureka high schools; North County Christian School and the St. Charles Christian Home Educators.
Be the first to know
Get local news delivered to your inbox!