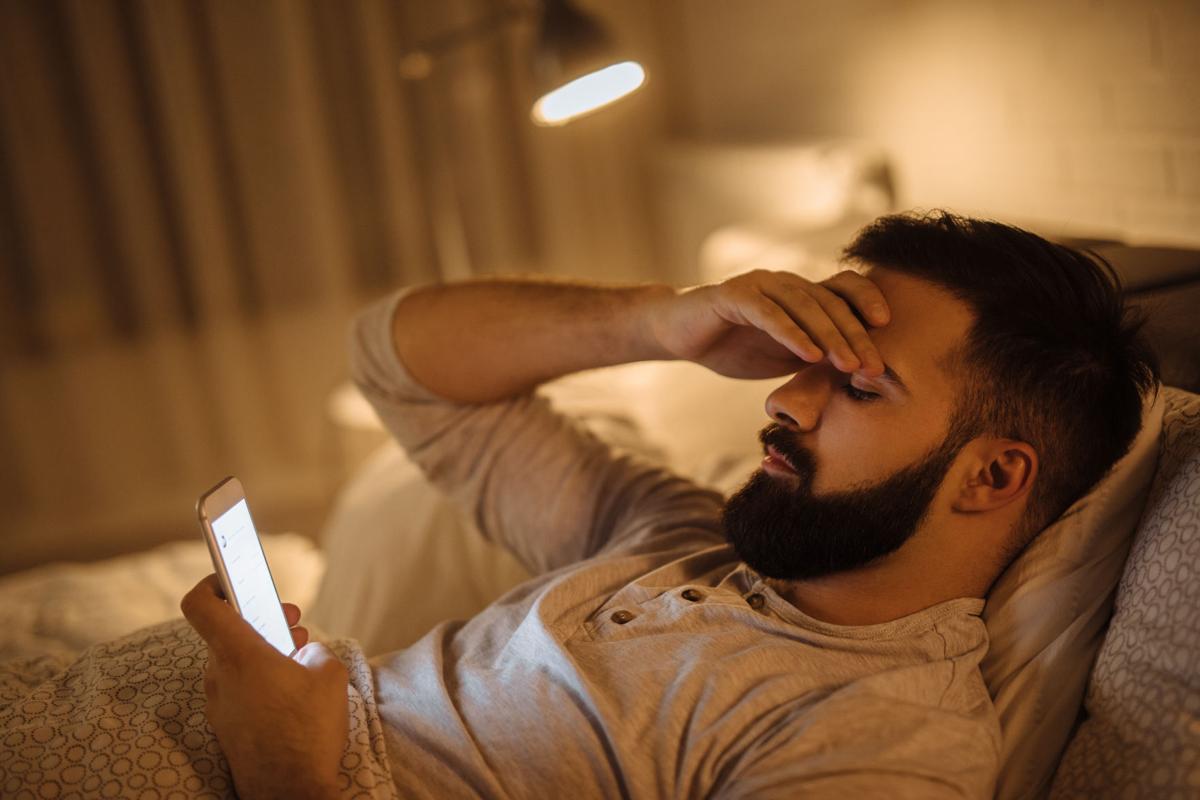 As I write this column, spring is in full swing. Teens are getting vaccinated, playing organized sports and beginning to socialize. My son, in fact, just asked me about renting a tuxedo for the prom. Life is starting to feel somewhat normal.
With our kids returning to more active social lives, my wife and I are starting to return to more typical teen parenting situations. Most recently, we found ourselves waiting up for our 17-year-old to return home after a Saturday night out with his friends.
Whether or not mom or dad stay up waiting for their teen to arrive home is a personal family decision. As my wife and I are both former teenagers who often use to stay out until the late hours of the night, we thought it important for one of us to be awake when our boys return home. In fact, we simply cannot sleep soundly until we know our kids are safely in their beds.
Our decision to have late-night check-ins is, for the most part, due to our own parental anxieties and not because we don't trust our kids. It gives us piece of mind knowing our children are home, but it also provides a reason for our boys to make good decisions because they know they will have to talk to mom and dad before going to bed. This is a win-win!
To avoid staying up too late and having arguments over responsible behavior, we do have a set time for our teens to be home, including our college-age son. Instead of choosing a random hour, however, we asked our kids what they thought was realistic. They responded maturely, as will most teens when given the opportunity to be part of the process. These types of discussions in advance promote responsible behavior because expectations are clearly defined.
As a parent and a family therapist, I do think it is important to have clearly defined late-night boundaries. It is also important, however, to avoid being too rigid. As kids get older, a flexible approach teaches responsibility as teens negotiate special situations such as a concert, the prom or a late-night job. A collaborative approach also cultivates communication, which is the key to avoiding conflict.
Despite a parent's best attempt to foster good decision-making, it is also possible that your child will come home in a compromised state. If your child appears intoxicated, tell him or her you are relieved he or she is home. Heated discussions are rarely productive, so go to bed, and talk in the morning. A civil conversation regarding your disappointment will have a much bigger impact than a late-night lecture.
No matter what time our boys come home – even if it is past the designated time – we wait for them. Once we know everything is OK, sleep comes easily. Kids do understand why mom and dad have parental worries, even though they might not acknowledge that fact. And although staying up into the wee hours of the night is tiring, my wife and I are hopeful that this summer will offer a return to more typical parenting challenges and fewer COVID-19-related concerns. 
Prior to going into private practice as a psychotherapist and learning-disabilities specialist, Russell Hyken, Ph.D., Ed.S., M.A., LPC, NCC, worked for more than 15 years as an English teacher, school counselor and school administrator. Visit him online at ed-psy.com.