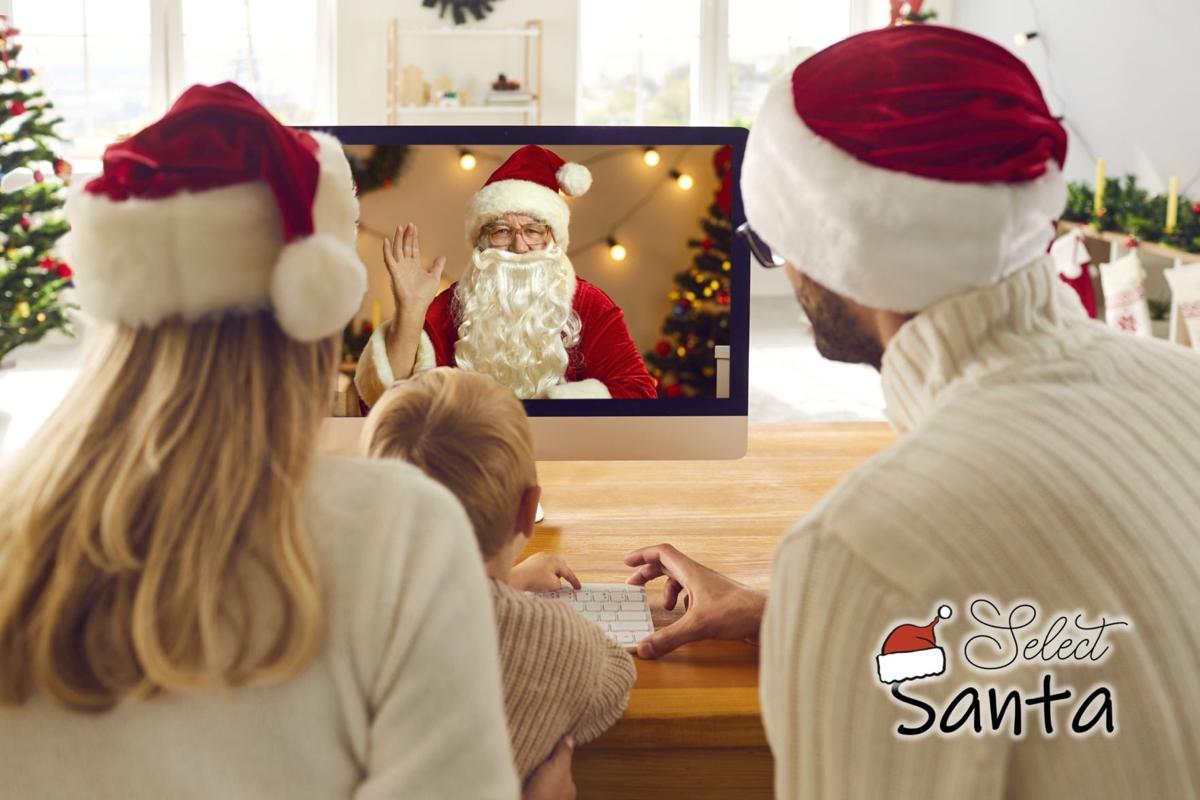 Santa isn't going to let COVID-19 cancel seeing all the good boys and girls this Christmas. However, for the safety of all involved, Santa is getting savvy with a new program known as Select Santa.
"A few friends and I were discussing what visits with Santa were going to look like this year and beyond," says Josh Lenhardt, co-founder of Select Santa. "We realized that people were going to malls less, people are busier now more than ever, and COVID has us hanging at home more. After bringing this up with Santa, he informed me that his schedule was much lighter this year and there were many people that would be missing out on their usual interactions."
Enter Select Santa, which aims to allow customers to have a unique experience by selecting their Santa and choosing a convenient time to talk.
"We currently have Santas of different races and a signing (American Sign Language) Santa," says Lenhardt. "We offer virtual visits for families, classrooms, nursing homes and others that are looking to add to the magic of the season."
Select Santa offers letters, audio messages, video messages, live meetings and more, which can be booked on selectsanta.com. Availability is limited. 
"A live meeting with Santa consists of dedicated time with Santa that ranges from five to 15 minutes, depending on the amount of children," says Lenhardt. "Santa will be interacting with kids and family members, integrating information (hobbies, interests, etc.) that parents have provided about the child. We desire to make the experience as memorable [as an in-person experience] and urge our customers to complete the 'tell us about you' form when prompted at checkout. After the meeting, customers will receive an email with the recording and pictures."
In addition to the virtual options, Select Santa also has an experience called Magic on Macklind – a unique interaction with Santa behind a glass-front window, but still able to communicate with families. 
"Sponsored by Manor Real Estate and various other companies, Select Santa will be creating an experience to remember. With our location only 1.5 miles from Candy Cane Lane, lights plus a Santa visit will provide an amazing experience for those who believe in magic!" says Lenhardt.
Select Santa is also looking to "help those that had philanthropic goals this year and were unable to reach those goals," says Lenhardt. "We are working with various organizations such as schools, daycares and other businesses to help get the word out about Select Santa, as well as donate back a percentage of our proceeds to their organization."
Select Santa, 5846 Macklind Ave., St. Louis; selectsanta.com, 708.669.6819, info@selectsanta.com