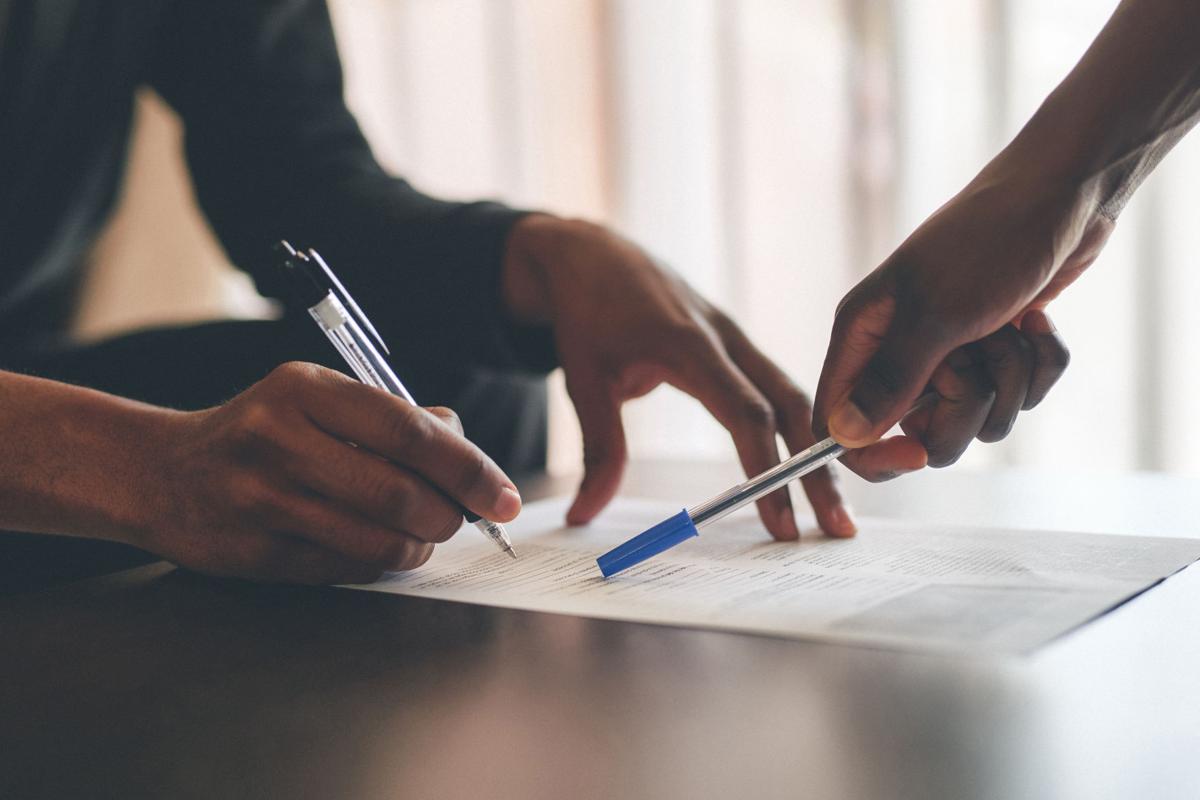 When COVID-19 ambushed the globe earlier this year, it instantly blasted complications into all other sectors of society, including the financial – and in doing so, forcibly acquainted many Americans with the concept of power of attorney, or the legal authorization allowing one person to act for another.
"In the last few months, we have prepared more powers of attorney than ever," relates Sally Rajnoha, an attorney at Ballwin's West County Family Law. "It is common to prepare these documents for older people, but we are having a lot of younger men and women request a power of attorney now, in case they become sick with COVID. If that happens, someone may have to make medical and/or financial decisions for them."
Although readers should always seek firsthand professional guidance in any matter involving or potentially involving legal nuances, Rajnoha explains a few basal concepts about power of attorney.
First and foremost, she cites the significance of communication, preferably preemptively. "We encourage people to openly discuss powers of attorney with the person who wants to appoint them, the principal," Rajnoha states. "We explain the different kinds of powers of attorney to all parties. Oftentimes, a parent chooses one child for the financial power of attorney and another for health care decisions.
"There needs to be a good fit for the [individual] job. The person who is appointed – the attorney-in-fact – should make sure they understand the needs of the principal. By the time they have to use it, the principal may no longer be able to express their wishes. It is up to the attorney-in-fact to step in and act in their best interest."
She moreover emphasizes the importance of communicating preemptively, as noted. "Whenever possible, we encourage families to discuss their choices with their spouse and children so that there are no surprises," Rajnoha states. "We also suggest that they name an alternate who can step in if the chosen attorney-in-fact cannot serve for any reason.
"If you are a child chosen by your parent as their attorney-in-fact, you do not want hard feelings with your siblings. To the extent possible, discuss decisions you will be making with the others, so long as your parent does not have a problem with it. If there is a disagreement, you will make the final decision under the power of attorney. It helps ease the burden when you can share the decisions with other family members."
Where circumstance may preclude preemptive moves – as with so many woes related to COVID-19 – power of attorney procedures may grow a bit more complex, Rajnoha relates. "Sometimes an adult child calls us on behalf of their aging parent," she states. "We require the parent to sign [the power of attorney document] in person so that we can explain what is happening and be sure they trust the person they are naming 100 percent.
"Also, we need to assess their faculties. If they have dementia and do not understand what they are doing, we cannot notarize their signature on a power of attorney. Instead, their family member may need to petition the probate court to be appointed their guardian and/or conservator in order to handle their affairs. A guardian makes decisions about their living arrangements, and conservators make decisions about their finances.
"For that reason, we recommend making a power of attorney before something happens so that you can take part in selecting your attorney-in-fact rather than a judge doing so in a court proceeding. Sometimes more than one person files a petition for guardianship/conservatorship, and the judge makes the decision as to who will serve their best interest."
After that, a photocopier and a stout supply of paper will prove not just useful but integral. "The principal should provide their health care professionals with a copy of their health care directive/powers of attorney relating to health care," Rajnoha states. "They will keep a copy in the principal's file in case of emergency or if they need to contact the attorney-in-fact for any reason. Be sure to bring the health care power of attorney to any surgeries or procedures."
She also urges the attorney-in-fact to acclimate himself or herself with the principal's expectations and wishes under different situations. "Before taking over for someone, get together and become familiar with their finances," Rajnoha states. "Accompany them to the bank or to see their financial advisor so they know who you are if you have to take over in the future. In the case of health care powers of attorney, take the principal to doctor appointments, and get to know the health care providers.
"Associating yourself with the principal's contacts makes them less suspicious if you need to suddenly utilize your power of attorney on their behalf."
Even then, Rajnoha continues, complications may ensue. "If a bank or other institution refuses to honor your power of attorney, you may need to seek legal advice," she states. "Occasionally, we have to contact them and explain the rights of the attorney-in-fact. In some instances, family members [also] may have an issue with who was appointed, and you have to be ready to justify the document you prepared."
Ultimately, Rajnoha tries to downplay somewhat the fearfulness of the power of attorney obligation, stating, "It is normal to feel anxious when you are acting on behalf of someone."
Nevertheless, she concludes with a series of salient caveats: "However, you have a fiduciary duty to make their financial decisions in a manner that is in their best interest. If you are not up to that, do not accept the responsibility in the first place. Do not make risky investments, and keep clear records of every transaction you make on their behalf. If anyone challenges your decisions, be able to make a full accounting to prove that you were acting in their best interest. Never commingle the principal's funds with your own."
In that regard, as noted previously, firsthand professional guidance in any legal matter involving or potentially involving jurisprudential nuance – whether power of attorney or anything else – remains essential.
West County Family Law, 1190 Meramec Station Road, Suite 203, Ballwin, 636-861-1111, westcountyfamilylaw.com
Be the first to know
Get local news delivered to your inbox!