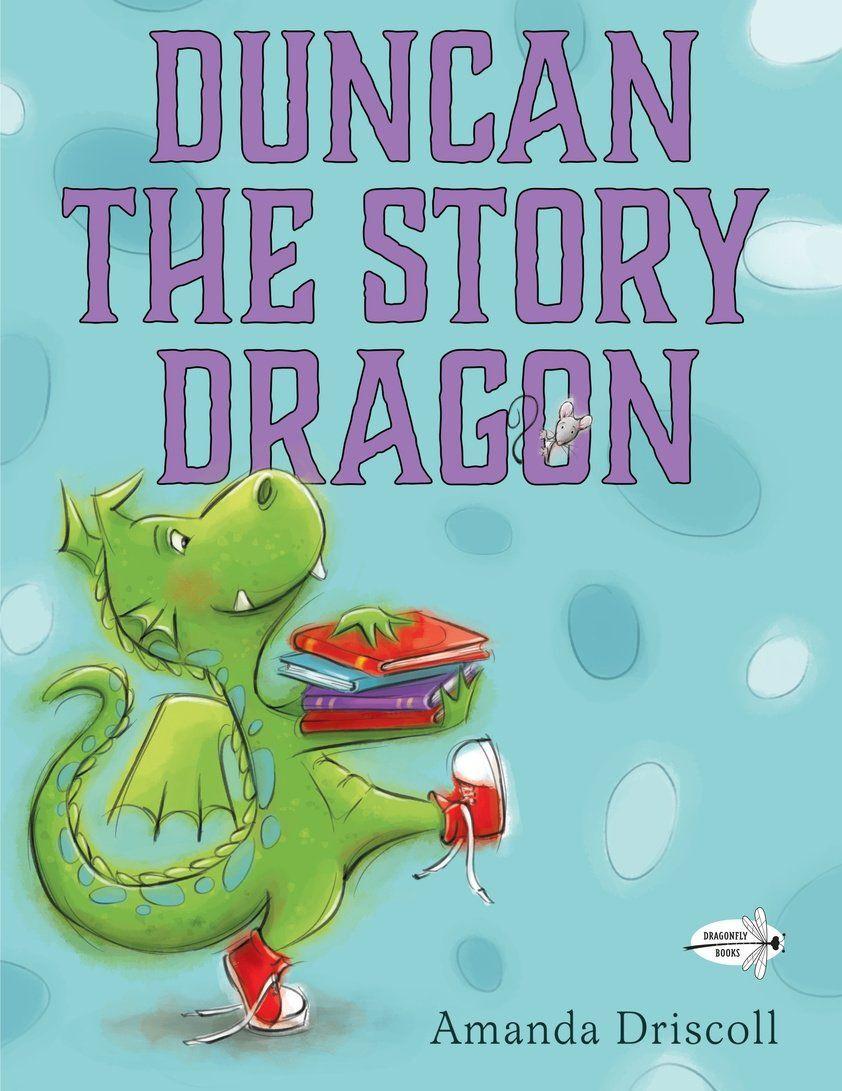 Spark imaginations and a love for reading by sharing Duncan the Story Dragon – a saga of dreams, excitement and resiliency fueled by a child's love of books and reading.
The title character loves to read as much as he loves chocolate milkshakes. When Duncan reads a book, the story comes to life, and his imagination catches fire. Unfortunately, so does the book. More than anything, Duncan wants to read a whole story before the pages burn away, lamenting, "I want to read those two wonderful words, like the last sip of a chocolate milkshake …'The End.'"
Duncan's solutions to his fiery problem include reading inside a refrigerator, in front of whirring fans and in an ice cube-filled bathtub – but to no avail. He also tries to find a reading buddy, only to be disappointed by neighboring animals who fear dragons. Dejected and forlorn, Duncan trudges back to his cottage convinced he'll never reach the satisfying end of a story.
The disappointed dragon sits crying in his home, eyes closed and hugging his prized book, when a tiny voice asks, "Sad ending?" Duncan opens his eyes to see a curious and concerned mouse, with whom he shares his dilemma – and, as fate would have it, finds that the mouse, too, loves reading! Together, mouse and dragon embark on a thrilling journey through storyland, savoring the ending, like the last sip of a chocolate milkshake: "The End."
Writer/illustrator Amanda Driscoll embodies the earnestness and joy of youth, as well as a roller coaster of emotions, through her charming green hero. Youngsters should identify with Duncan's vivid imagination, unbridled enthusiasm and perpetually untied sneakers. Driscoll's saturated and subdued colors and tones should enable readers to distinguish between "real" and "make-believe" in the illustrations, and humor abounds throughout. 
Thousands of low-income preschoolers across the metro area are receiving this book through Ready Readers programs. Visit readyreaders.org to join the effort to bring a lifetime of literacy and learning to our community's most vulnerable children.