Anticipating the Missouri Botanical Garden's playfully titled exhibition "OrigamiintheGarden," which opens April 17, Ready Readers shares two books featuring that ancient Japanese art.
Origami, from oru ("fold") and kami ("paper"), has a rich cultural history dating back more than a millennium. Although the garden's large outdoor sculptures will involve materials far stronger than paper, these spotlighted volumes return the art to its original medium.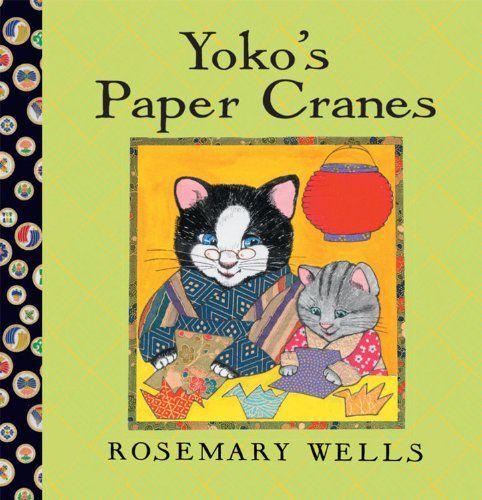 In Yoko's Paper Cranes, writer/illustrator Rosemary Wells presents origami as a multigenerational family activity in Japan. Yoko and her grandparents enjoy visiting the cranes that gather in their garden. Saddened when the birds leave for winter, Yoko's grandmother gently explains that the cranes will return in springtime. To lessen her sorrow, Yoko's grandfather teaches the girl how to fold paper squares into avian shapes.
Years later, when Yoko and her parents depart from Japan, her grandparents send weekly letters to her new home in America. Keeping their shared memories alive, Yoko folds paper cranes for them to commemorate their birthdays.
Wells' collages feature her recognizable characters amid backgrounds of colorful, patterned origami paper, lending depth and authenticity to the story.
Meanwhile, More-igami, by writer Dori Kleber and illustrator G. Brian Karas, acquaints readers with Joey, an inquisitive boy intrigued by the paper crane a classmate's mother folds during a school visit. When Joey expresses interest in learning the art, Mrs. Takimoto replies: "I can show you the folds, but if you want to be an origami master, you'll need practice and patience."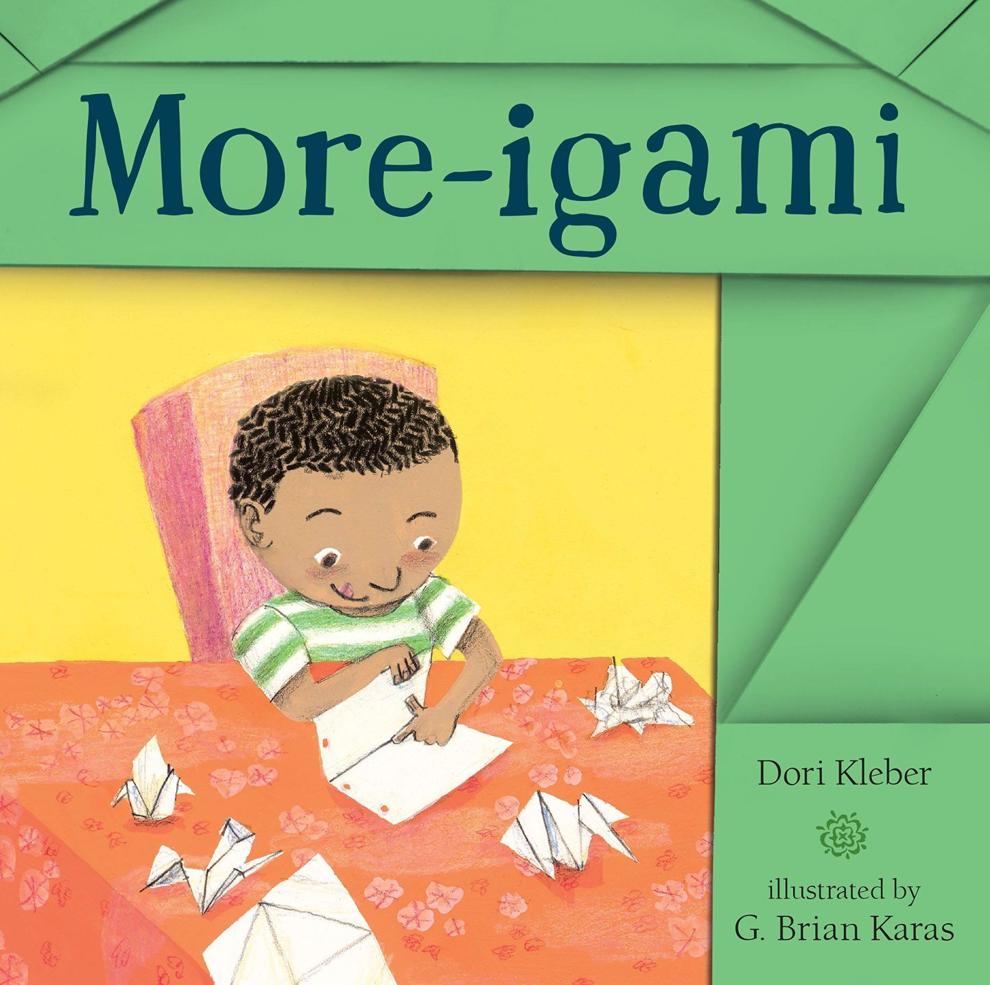 On returning home, Joey exhausts all the paper he can find – including his homework, his sister's sheet music and his mother's good gift wrap. Banned from further domestic practice, Joey visits Mr. Lopez's restaurant next door and shares his disappointment. While the restaurateur empathizes by saying, "Many artists are misunderstood, amigo, especially when they are just learning," Joey folds a cloth napkin into a pyramid.
Pleased by his young friend's accomplishment, Mr. Lopez invites Joey to fold all the napkins in the restaurant into shapes of his choosing, which indeed takes practice and patience. 
Ready Readers shares the magic of books with thousands of low-income preschoolers across the metro area. Visit readyreaders.org to find out how you can help bring a lifetime of literacy to our community's most vulnerable children.