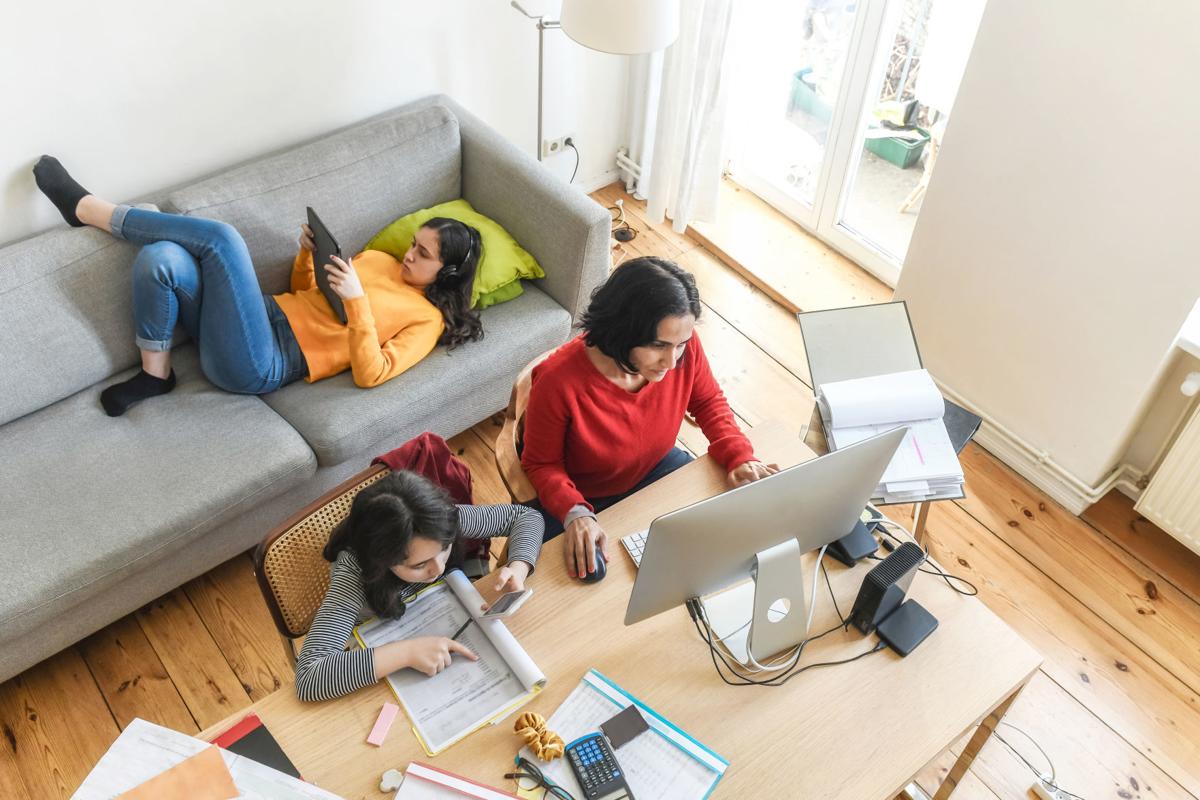 Although many teenagers might not admit it, they are grieving. Major milestones like prom and graduation are gone. The carefree days of summer are now angst-filled hours full of uncertainty: Can I get a summer job? Will I be able to see my friends? Is school going to start again in fall? Virtual opportunities are well-intentioned, but it is no substitute for in-person connection.
From a theoretical perspective, the adolescent years are crucial to forming an adult identity. Peers become extremely important to teens as kids define themselves by their associations. Pre-pandemic, our children could pursue their passions and spend time with like-minded individuals. Now, however, kids are stuck at home with the occasional opportunity to interact in small groups, but only if they physically distance.
Mom and dad need to recognize that this is a developmentally painful time for our emerging adult children. As a family therapist, I have always been a strong believer that teens need structure and routine. In these times, however, I feel that flexibility is key. This does not mean you should forgo expectations; rather, it is understanding that our children's worlds are upside-down – so for instance, playing video games until 2 a.m. might not be a bad thing!
Teens are more resilient and more adaptable than most adults. Kids, however, still need their parents. In fact, our role might be more important now than it was in the past. Don't lecture your children that they have it better than most – they see the news. Rather, step back and encourage your kids to reflect and define what this experience means to them.
Parents should avoid imposing on their teens what works for themselves. Invite your kids to join in a conversation that points them in the right direction. Find out what your son or daughter wants and how you can assist. After a while, most will become bored with TikTok videos, social media posts and computer games and will want something more substantial.
Although the pandemic is unique for many negative reasons, it is also a time of possibility. Students are in a position to define their identity and pursue their personal interests and goals without the pressure of achievement and grades. Expect your teenagers to do something productive, but be flexible about the process.
Finally, accept that your kids are sad and understand that being sad differs from being depressed. Feeling dejected is, in fact, a normal part of human existence, especially in these turbulent times. Our sons and daughters miss their friends and long for normalcy. If, however, your parental instincts tell you that your child is more affected than he or she should be, consult with a clinical professional.
Structure and consistency will help pass time – encourage routines, healthy eating and consistent exercise. However, if you see your teen staying up later than normal, don't overreact. Although this might not have been acceptable pre-pandemic, it's OK to let your son or daughter occasionally FaceTime with friends late into the night. Everything is different. Reassure your teens they will get through this. Compassion and understanding will go a long way to helping our children navigate the "new normal" and feel safe during these stressful times. 
Prior to going into private practice as a psychotherapist and learning-disabilities specialist, Russell Hyken, Ph.D., Ed.S., M.A., LPC, NCC, worked for more than 15 years as an English teacher, school counselor and school administrator. Visit him online at ed-psy.com.
Be the first to know
Get local news delivered to your inbox!