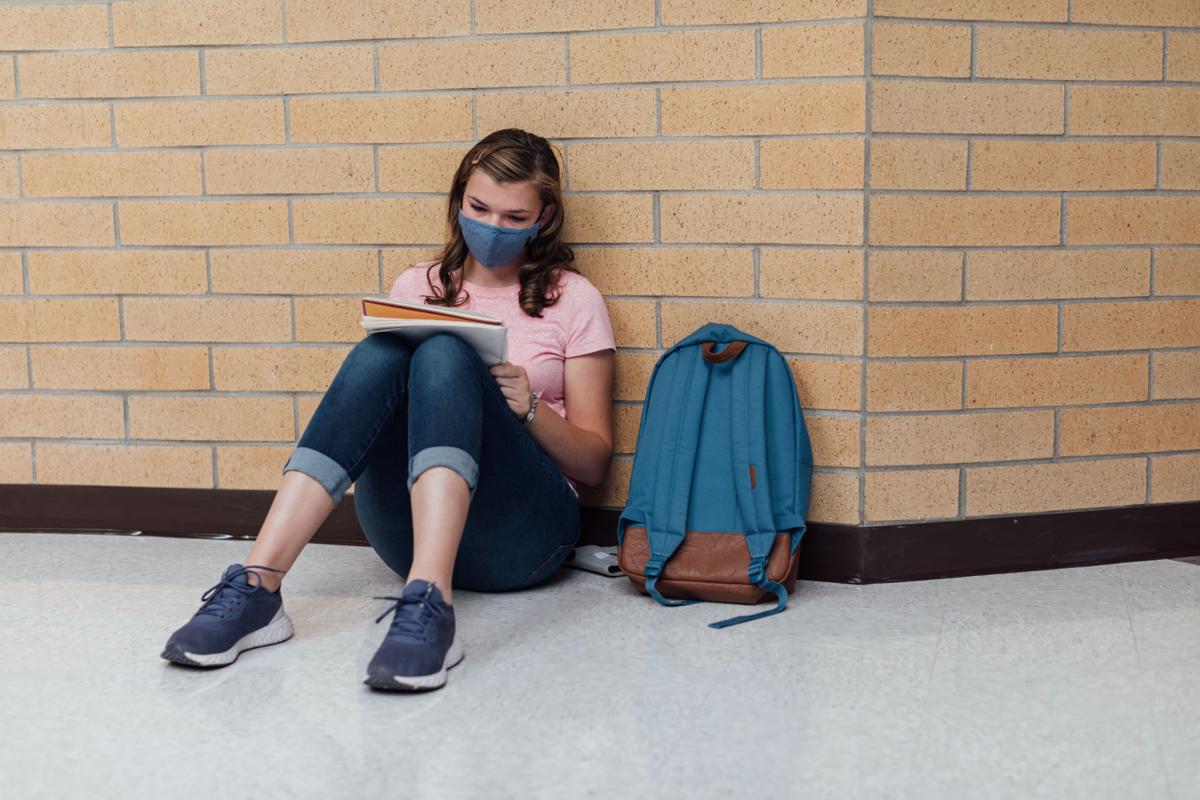 During this time of year, I typically write a column that celebrates the end of summer and provides guidance for the new school semester. Tips focused on family routines, encouragement of consistent sleep, and strategies for studying are standard themes for a late-August or early-September article. These ideas are still relevant, but there is a new bump on the road to academic achievement – COVID-19.
The fall 2020 semester will look like no other. No matter how your local district approaches education, student anxiety will most likely be higher than normal as your child faces obvious stressors, as well as underlying uncertainties.
As the school year starts, check in with your child and ask what questions he or she has about the upcoming semester. Parents can reduce many concerns with a well-timed conversation.
To avoid amping a teenager's emotions, moms and dads should listen more than they talk. Before the pandemic, students worried about grades, extracurricular activities and social connections, which are still troublesome problems. But now, teenagers also have additional stresses related to wearing a mask and social distancing. Make sure to validate feelings and offer simple advice that focuses on the present because the future is truly unknown.
Once classes begin, if you notice your student excessively checks or reviews his or her work, expresses self-doubt and criticism, or isolates when the school day is over, then your child might be suffering from a mental health concern. In the past, school anxiety often took the form of homework avoidance and attendance refusal. In the virtual world of online learning, however, academic angst will look different and may be less obvious.
Some amount of fear and worry is normal. One of the most stressful aspects for COVID-19 is not knowing – not knowing who will be infected next, not knowing who might be a carrier and not knowing when things will return to "normal." When your son or daughter's distress continually interferes with the ability to focus, it is time to intervene. Consider consulting with a school professional or making an appointment with a therapist if your child seems overly upset.
Most important, provide your family with a regular routine. Kids should wake up and go to bed at the same time each day, eat healthy meals with their parents and have designated study and exercise times.
Understand the effects these times have on kids, and be alert to your child's needs. If everyone can act with grace and patience toward one another, this world we are living in will be a better place.
Prior to going into private practice as a psychotherapist and learning-disabilities specialist, Russell Hyken, Ph.D., Ed.S., M.A., LPC, NCC, worked for more than 15 years as an English teacher, school counselor and school administrator. Visit him online at ed-psy.com.
Be the first to know
Get local news delivered to your inbox!