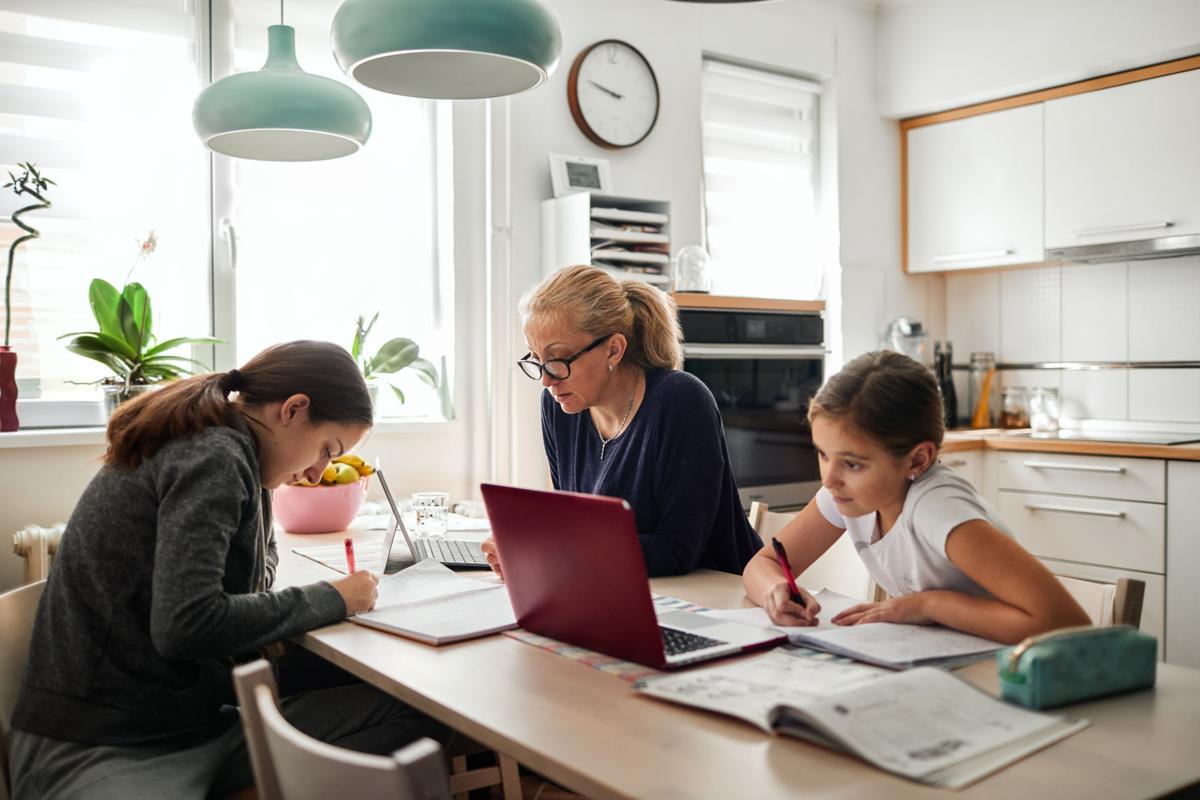 Kids have now been back in school – or at least back to learning – for a week or two now. Many parents are faced with the reality of an online education for their children, at minimum for the first few weeks or months of the school year. While parents got a crash course in school at home last school year, this academic year, school district leaders and teachers had more time to prepare.
Starting the year at home is a new experience for most and presents a challenge for parents, teachers and learners. Success at virtual learning requires new routines and techniques. Here are a few suggestions that may make online education more successful, less painful or both:
Identify a designated workspace. Work with your children to find the best place for them to comfortably learn. This depends on your children and your home. Is the best place in the bedroom, if they are independently inclined, or at the kitchen table, if they need more supervision? Be sure the area is well-lit and supplied just as a school desk would be.
Set a schedule. The school and teacher might help with this depending on how your child's class organizes the day. Part of the success of a classroom is due to routine, so build a routine at home.
Learn about the online platform. Pay close attention to any education or orientation materials you received from the school or teacher. Be certain that both you and your student understand how to interact with the teacher and online platform to take full advantage of the resource.
Stay in communication with the teacher. Online learning does not consist only of independent learning. Your school and/or teacher should have guidelines on expectations for communication between student and teacher and parent and teacher.
Model hard work and persistence. Classrooms have systems of discipline and accountability. Home learning is different, but the accountability for success remains. Now is the time for your children to see you work hard, to see you persist in tasks and for you to model excellent learning skills to them.
Take breaks. Make this a fun adventure. Enjoy the increased interaction with your child. 
For more information, or to find a pediatrician, visit mercy.net/laduenews.
Dr. Joseph Kahn is president of Mercy Kids (mercykids.org), an expansive network of pediatric care dedicated to meeting the needs of every child, every day.
Be the first to know
Get local news delivered to your inbox!