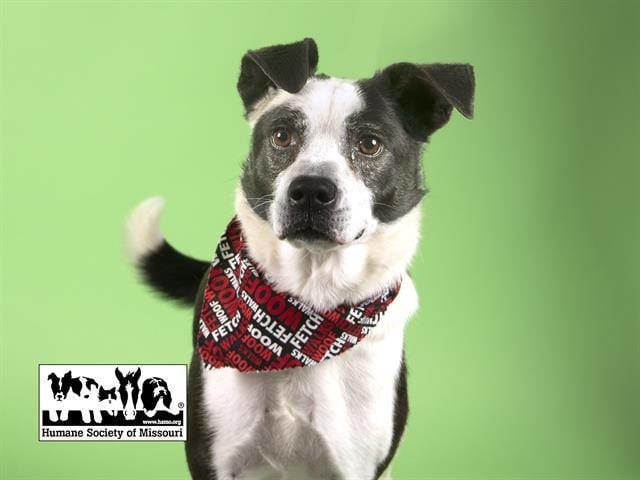 In self-isolated situations, taking in a new furry friend can bring joy and add routine to the quarantine chaos. However, this experience can be as overwhelming as it is exciting if it's someone's first time introducing an animal into their household.
While animal shelters are closed, the Humane Society of Missouri is offering curbside adoptions.
For those who have just adopted or taken in a foster dog, the St. Louis nonprofit animal welfare organization Gateway Pet Guardians is offering free online obedience training through its Naughty to Nice K9 Boot Camp.
"We know lots of organizations have been successful moving shelter pets into foster and adoptive homes, so we decided to open the boot camp up to other organizations and really anyone who has a dog and wants to participate," said Sarah O'Donnell, shelter and volunteer manager at Gateway Pet Guardians, in a press release. 
The boot camp runs for eight weeks and is currently in progress, but dog owners are jumping in even now to participate. Those who apply and join the program can access the Facebook page to see previous lessons, says development director Jill Henke, and the organizers are considering re-purposing training material for a self-paced boot camp available in the future. Upon completion, the dog or dogs will be given a Certificate of Achievement.
"Since everyone is hunkered down at home, it is the perfect time to teach your pup some manners and basic commands," O'Donnell said.
Find the application form for the Naughty to Nice Boot Camp here.
The Humane Society of Missouri also wants to make the transition as stress-free as possible for first-time pet parents. Here are the society's top tips:
Get the basics.
When adopting or fostering, there are a few things owners absolutely need, including a leash, collar, bedding and food, that are all appropriate for the pet. It's usually a good idea to buy these necessities prior to introducing the pet to their home. Ensure the bed is big enough and the food is nutritionally balanced.
Create a comfortable environment.
For humans, the first few days at a new school or workplace are always a little strange and stressful – and it's the same for animals. Once being introduced to their new home, pets may be anxious, not eat much or have accidents in the house. Some animals will attempt to hide under or behind furniture or choose to stay in a room they find safest.
All of this is normal behavior, and owners can help their pet become more comfortable by understanding and showing them how nice their new home is. If owners are having trouble creating a calm and comfortable environment, pheromones and nutritional supplements for pets can be extremely helpful for a new dog or cat. Both are over-the-counter products and can be purchased through the Animal Medical Center of Mid-America's clinics for curbside pickup or through the online pharmacy.
Don't hesitate to call the veterinarian.
The Animal Medical Center of Mid-America is an essential service and is still open during this time. If you notice that your new pet isn't feeling well, if your pet gets injured or if your pet needs vaccinations or heartworm preventatives, schedule an appointment at amcma.org.
Establish a schedule.
Pets become most comfortable if you perform activities around the same time every day. If you have a dog, go for a walk at the same time each day and signal the activity using a recognizable word or phrase. For cats, announce when it's feeding time. Pets can recognize short phrases like "Dinner time" or "Time for a walk." Using simple phrases helps establish a reliable routine that makes pets feel secure.
Be patient.
It can take animals some time to adapt to their new environment and owners shouldn't expect an instant connection with their new pet. It is common for their personality to change as they adapt to their new home, which means they may act differently from how they did in the shelter. They can be more excitable, shy or even temporarily forget their potty training. Even new noises, such as a vacuum or blender, could be disturbing during this time. Be patient and they'll warm up to you and your family!
Remember, you're doing something awesome.
Adopting or fostering a shelter pet can be a lot of work, but it's important to remember the good deed you're doing. You're providing an animal with a safe and happy home, and in return, you're receiving unconditional love and affection. Oftentimes, these rescued animals have had a rough first chapter and you're helping make their next one much happier.
Be the first to know
Get local news delivered to your inbox!