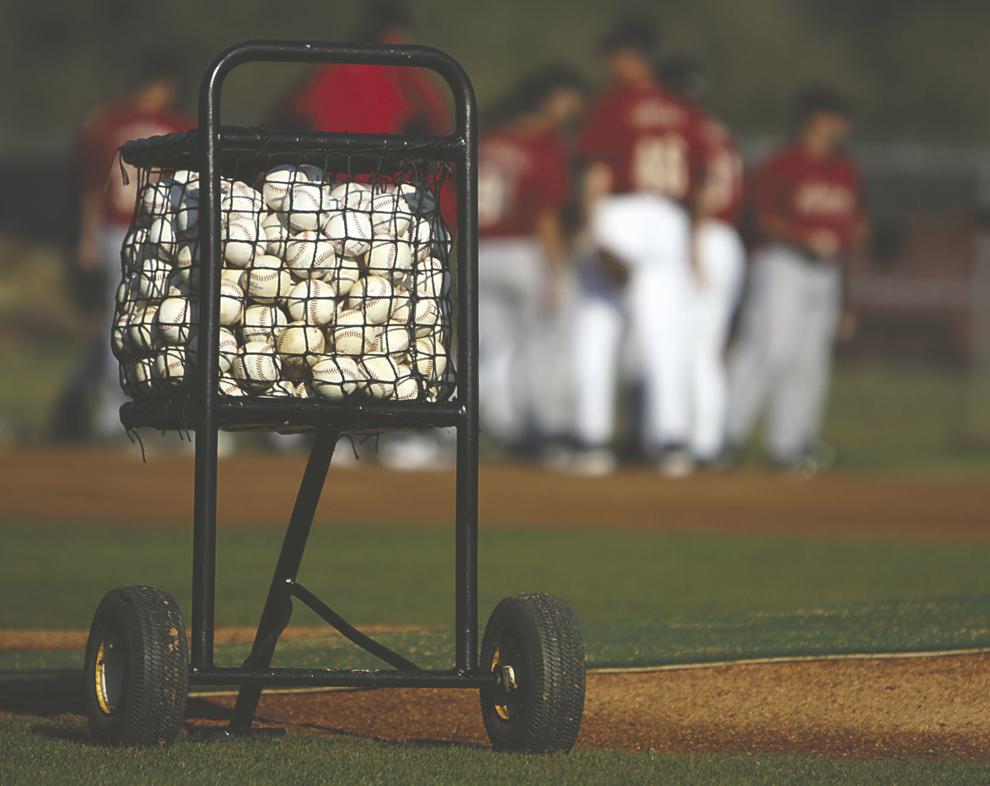 It's been nearly 10 years since St. Louis Cardinals great Stan Musial died. The Major League Baseball Hall of Famer will always mean something special to metro area residents, but to Tom Ashley, "Stan the Man" played an entirely different role: grandfather.
Wanting to pay tribute to his granddad, Ashley recently shared with Ladue News some of his most cherished memories of one of Ladue's most notable former residents.
"My grandfather reminded people of a gentler time," Ashley says. "A gentler age. Family. Rarely did you see a person walking away from him without a smile. That was the essence of him, to bring everyone a smile."
Stanley Frank Musial was born on Nov. 21, 1920, in Donora, Pennsylvania. At just 18 years of age, Musial began his professional baseball career by signing a contract with the Cardinals as a left-handed pitcher. A shoulder injury forced Musial to focus his attention on hitting, however, and by 1941, he'd made his Major League debut.
During Musial's 22-year playing career, Stan the Man amassed 3,630 hits and 475 home runs, earned a batting average of .331, won three MVP awards and helped the Cardinals win three World Series titles. Not bad for a former pitcher.
Off the field, Musial was a family man. In 1940, he married Lillian Labash, and the couple remained together for 72 years, until her death in 2012. The two called Ladue home, which served as an idyllic escape from the hustle and bustle of St. Louis proper. Ashley, who lives in Arizona, remembers the area fondly.
"I spent two weeks every summer in Ladue growing up," he says. "Carefree swimming. Getting teased by Fredbird. Easygoing walks in Tilles Park."
During those summer getaways, Ashley reveled in baseball culture with his grandfather. Like any true Cardinals fan, the then-retired Musial made sure to catch games when they were televised.
"I remember watching Cardinals games with him on the couch," Ashley says. "He would give tidbits like 'Most at-bats, you will get one pitch to hit. Be ready for it.'"
Years passed. Six months prior to Musial's death, Ashley saw his grandfather at a family gathering. Musial was struggling with dementia, his grandson recalls, and didn't look well.
"After leaving the Christmas gathering and flying back to Atlanta, I knew that I would probably never see him again," he says.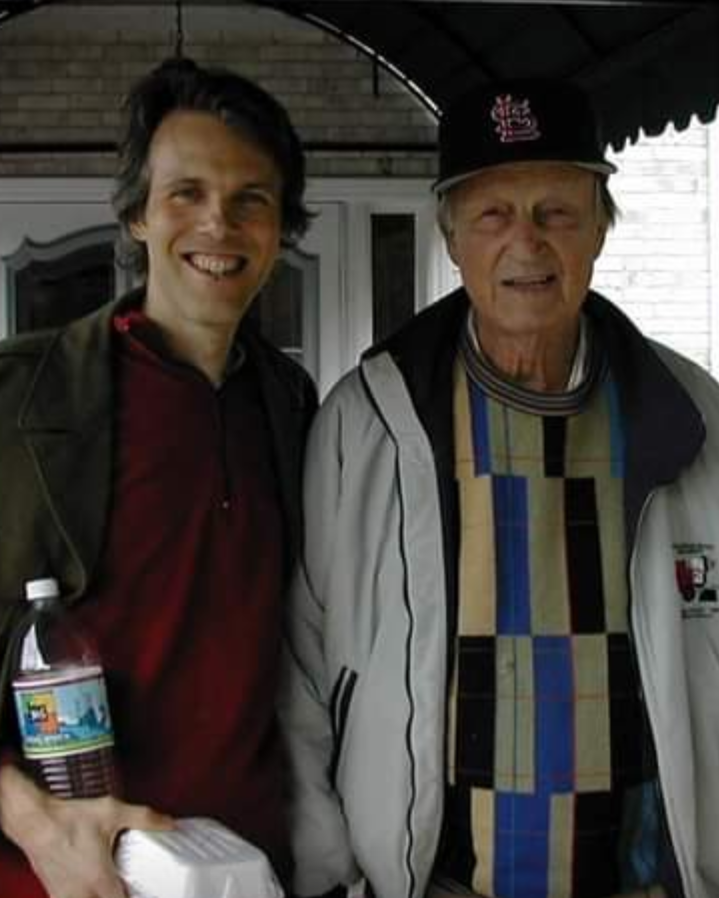 Ashley's feeling was correct. Musial died on Jan. 19, 2013, in Ladue. The family returned to the metro area for Musial's funeral and wake. Among those who attended the ceremony – held in the Cathedral Basilica of St. Louis – was a veritable who's who of baseball all-timers, including Hall of Famers Bob Gibson, Lou Brock, Ozzie Smith, Bruce Sutter, Whitey Herzog, Red Schoendienst, Joe Torre, Bud Selig and Tony La Russa.
Afterward, at the wake, a nervous Ashley struggled to approach his grandfather's coffin. Yet the closer he advanced, the more he recognized a familiar figure keeping vigil over Musial: "I walked up to Albert Pujols and introduced myself and told him I was nervous. He gently walked me over to Stan, and I was able to say goodbye."
The moment ended soon thereafter. People began to meander over and get Pujols' attention. But before the baseball player departed, the two thanked each other a final time.
"What a moment in my life," Ashley says. "The two greatest Cardinals of all time. I was blessed."