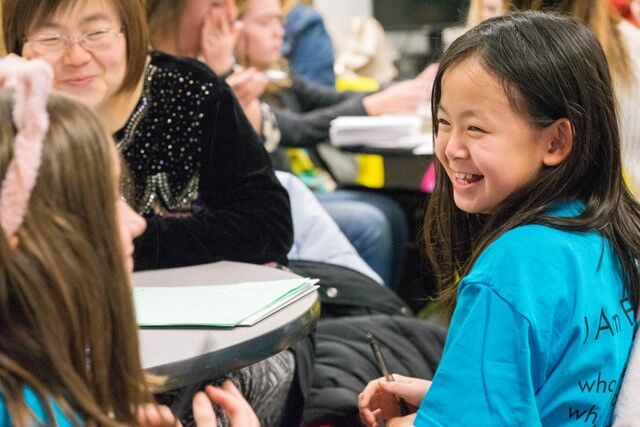 A St. Louis-based nonprofit has altered the way young girls can learn about puberty, body image, personal safety and other critical issues in the lives of teenagers.
Since 2009, Girls in the Know has led an Empowerment Workshop Series for girls ages 9 to 13, their guardians and educators through in-person meetings. As a result of the COVID-19 pandemic, the workshops went virtual last March with live sessions occurring over Zoom, and this year, the workshops became more widely available through a new online model.
"The brand-new on-demand program model will allow girls and their trusted adults to access prerecorded sessions at their own pace, on their own time, in their own space," a press release from the nonprofit states.
Girls in the Know began with local mom Lori Lander's vision of communicating openly with her daughters on the mental, physical, emotional and social challenges that young women face. Motivated to find the most reliable information available, she partnered with St. Luke's Hospital, which helped her connect with speakers for workshops. Since 2009, the nonprofit has grown to serve both the St. Louis and Chicago areas, and it plans to expand nationwide.
Each session of the Empowerment Workshop Series presents expert guidance from female professionals, including a mental health specialist, a registered dietitian, a police officer and an OB-GYN. During a Facebook Live event in January, Lander and a panel of local professionals launched the on-demand series with a discussion on the program's impact.
Stacy Gee Hollins – who has a doctorate in educational technology with a minor in social justice, serves as a Girls in the Know board member and is dean of the Anheuser-Busch School of Business at Harris-Stowe State University – explains how the program is designed to encourage conversations between preteens and their "trusted adult."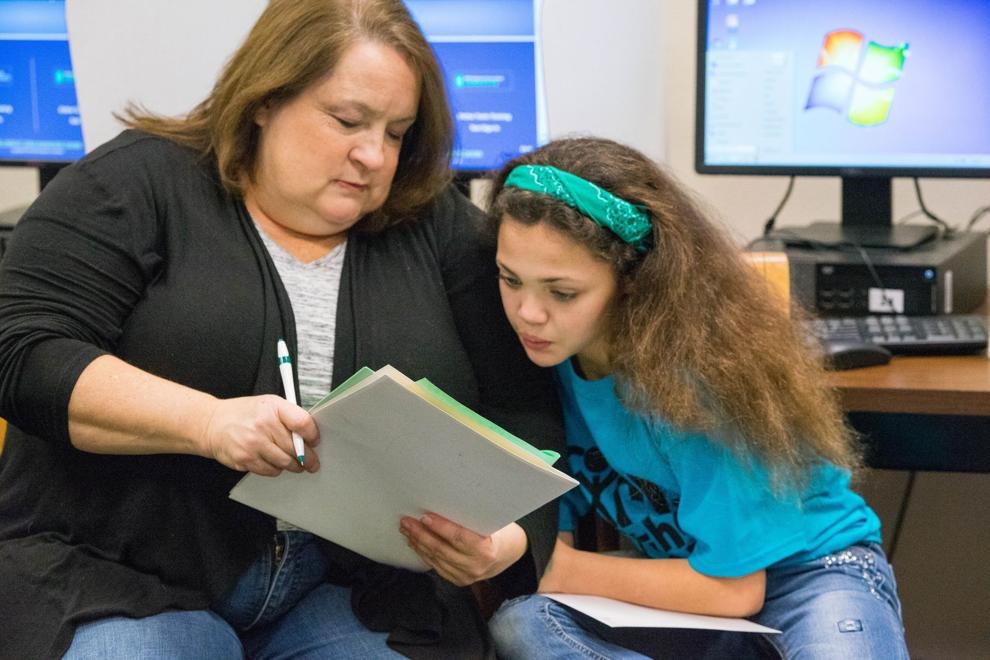 "You – as a parent, an aunt or a cousin – can sit down with a girl and go through this programming together and have those difficult conversations," she details. "A lot of stuff we didn't talk about growing up is now being talked about in a healthy way."
Hollins recalled walking into a session led by Sgt. Christy Allen, a St. Louis police department recruiter, and learning safety concepts she wished she knew at a younger age. In Allen's opinion, what makes Girls in the Know unique is it connects girls with practicing professionals and provides up-to-date information – something she says she didn't have access to while growing up.
"I think that the on-demand [program] really broadens that spectrum, and it makes the program accessible to many families, depending on what their needs are now," Allen says.
To register for a live or on-demand workshop series, visit the Programs section at girlsintheknow.org.
Girls in the Know, 20 S Sarah St., St. Louis, 314-717-1270, girlsintheknow.org