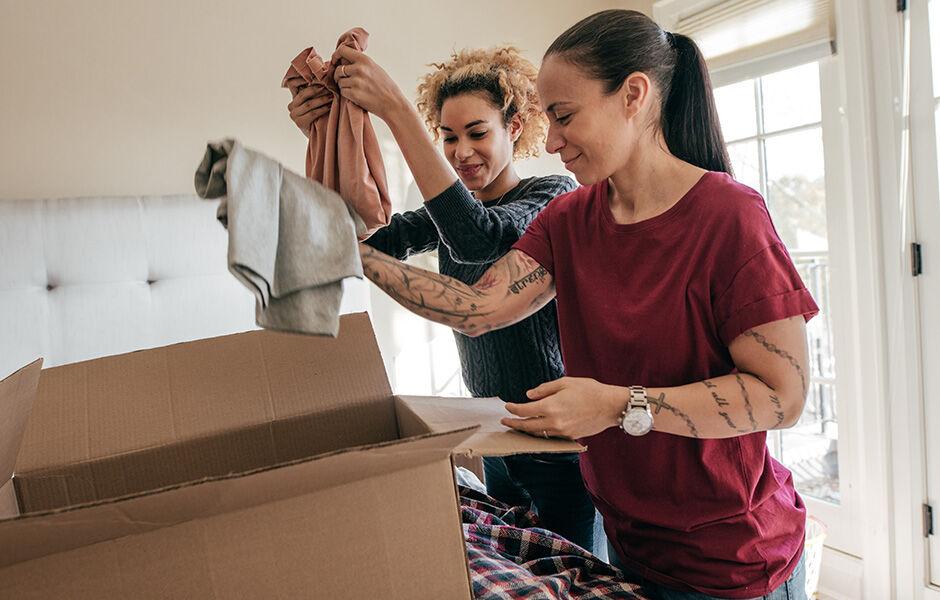 Following a massive pandemic purge trend, many metro area residents are currently cleaning out their houses, closets, garages, sheds and storage, leading to a spike in donations for area nonprofits. To join in the effort to support worthy causes by donating clothing, home goods, appliances, computers or even a car, here's a guide on how to give a hand to some of the charities helping those in need locally.
APPLIANCES
Habitat for Humanity Saint Louis: The ReStore of Habitat for Humanity Saint Louis accepts clean, working appliances; building and construction materials; doors; cabinets; windows; new carpet, linoleum and rugs; plumbing and electrical fixtures; lumber; hardware; and roofing and tile. Donation drop-off is available from 10 a.m. to 5 p.m. Tuesday through Sunday at two local ReStore locations: 2117 Sams Drive in Des Peres and 3830 S. Grand Blvd. in St. Louis. Schedule a pickup for larger items at habitatstl.org/restore.
PickUpMyDonation.com: Simplify the donation process with PickUpMyDonation.com, which can connect you with nonprofits in your vicinity. Accepted donation items include good, working-condition appliances such as dryers, washers, freezers, refrigerators and ranges, as well as clothing, furniture, tools and more. To schedule a pickup, visit pickupmydonation.com.
CLOTHING
Charity Clothing Pickup: Collecting clothing for a cause, Charity Clothing Pickup accepts clothing for all seasons and sizes, as well as books, toys and housewares. To schedule a pickup or locate a drop box, visit clothingpickupstl.com.
FamilyForward: This children and family support nonprofit accepts gently used clothes, books, toys and small household items. Schedule a pickup or locate a drop box at familyforwardmo.org/get-involved/clothing-for-a-cause.
ELECTRONICS
Society of St. Vincent de Paul: Service nonprofit St. Vincent de Paul accepts electronics including computers, monitors, DVD and VCR players, phones, radios, speakers and flat-screen televisions that are less than five-years-old, as well as home goods, furniture and clothing. Find a donation location, or schedule a pickup at svdpstlouis.org/ways-help/donate-goods.
St. Louis BWorks: Youth education nonprofit St. Louis BWorks accepts desktop and laptop computers, digital cameras and other electronics during select hours at its location at 2414 Menard St. in St. Louis. For more information, visit bworks.org/donate.
FURNITURE
VVA: Vietnam Veterans of America, which provides service programs to local veterans and their families, accepts usable small furniture and rugs, as well as clothing, home goods and more. To schedule a pickup or find a drop-off location, visit vva.org/donate.
Miriam Switching Post: This upscale resale boutique, which supports Miriam's Variable Tuition Program for students and families in financial need, accepts donations of clean, gently used furniture, art, home décor, collectibles and antiques. No-contact donation drop-off of furniture requires advanced notice by calling 314-308-2221 and runs from 10 a.m. to 4 p.m. Tuesday through Saturday at the rear of the store at 292 Hanley Industrial Court in Brentwood, or schedule a pickup at miriamstl.org/miriam-switching-post/donate.
HOME GOODS
Goodwill: Donations of most household items, including clothing, linens, shoes, accessories, home goods and kitchen wares, are accepted from 10 a.m. to 6 p.m. seven days a week; furniture is not being accepted at this time. For donation locations, go to mersgoodwill.org/donation-centers.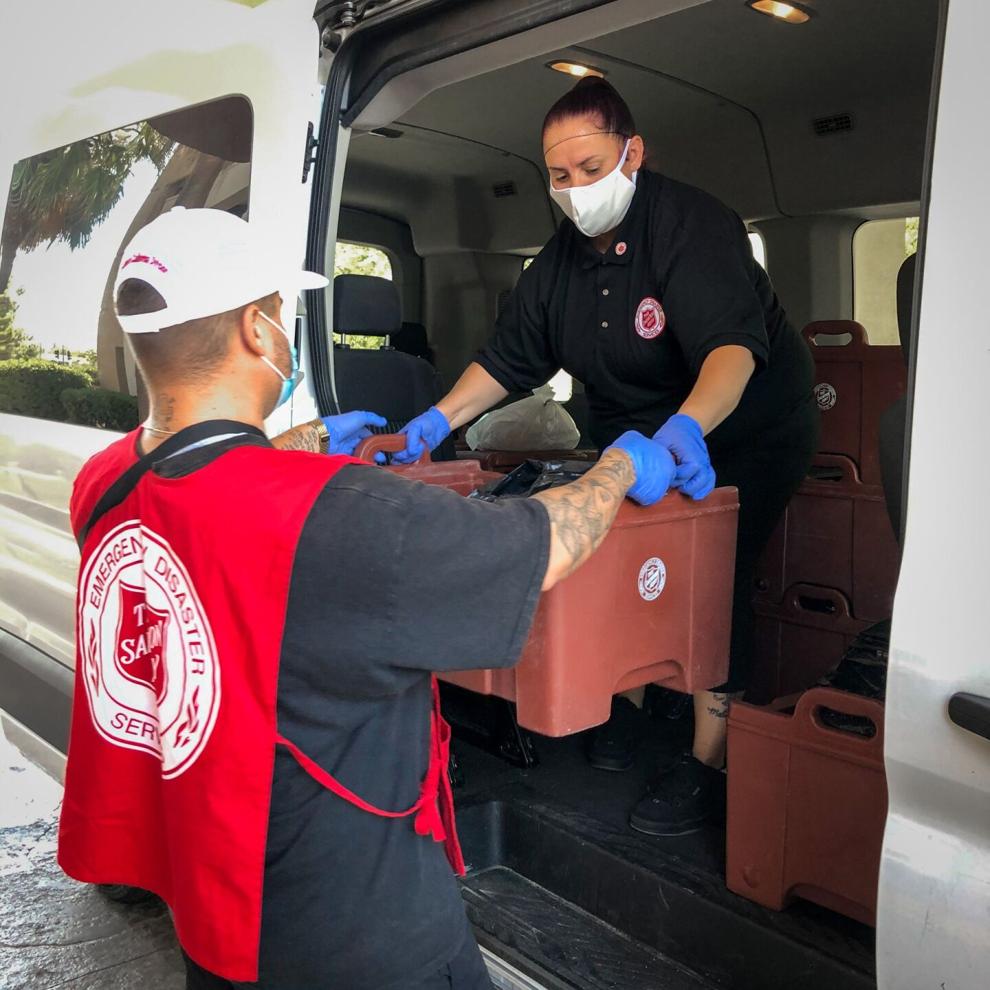 The Salvation Army: The Family Stores of The Salvation Army, which fund its Adult Rehabilitation Centers, accept household goods, as well as furniture and clothing. To find a drop-off location or schedule a pickup, visit satruck.org.
MEDICAL EQUIPMENT
St. Louis HELP: Health equipment lending program St. Louis HELP accepts assistive medical equipment, including walkers, heightened toilet seats, portable commodes and shower chairs. For information on how to donate, visit stlhelp.org/how-to-donate-equipment or call 314-240-0796.
Paraquad: Supported by Missouri Assistive Technology, Paraquad disability specialists accept pre-owned durable medical equipment for people with disabilities. To donate, go to paraquad.org/programs-and-services/assistive-technology/equipment-reuse.
VEHICLES
St. Louis Arc: In support of St. Louis Arc's services for people with intellectual and developmental disabilities, its vehicle-donation program accepts cars, trucks, vans and RVs in any condition. To donate, visit slarc.org/donate/vehicle-donation.
Wheels for Wishes: Benefiting kids in the Make-A-Wish Foundation program in Missouri, Wheels for Wishes accepts most cars, trucks, motorcycles, boats, jet skis, RVs and more vehicles regardless of condition. To donate, go to wheelsforwishes.org/missouri.