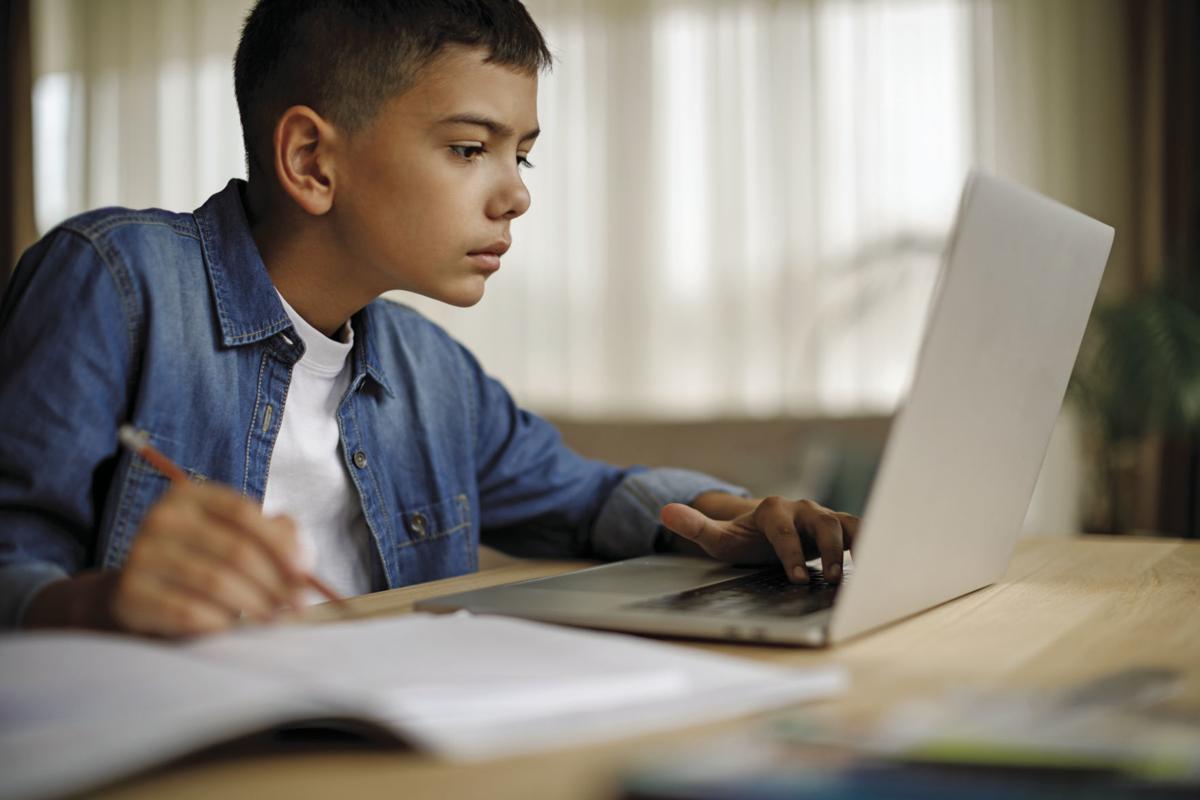 If COVID-19 and pandemic have become the nouns of the moment, a similar distinction should hold for the verb pivot, with few professions collectively pivoting more adroitly than educators.
In response to an inquiry of many local school districts, representatives from three offer highlights of how they responded to coronaviral complications.
"When we left for spring break on March 14, it seemed unreal to think we might not return on Monday, March 23, as planned … ," relates Dr. Jim Wipke, the superintendent of Ladue Schools. "We said we'd be in touch if there were any announcements or changes.
"That now seems like one of the biggest understatements I've ever made."
The next 10 days, Wipke continues, went like a whirlwind, with change upon change – especially wrestling with "'distance learning,' a concept most of us had never conceived of, much less planned for. If you'd asked me before all this how I felt about our teachers, I would have told you they are outstanding, committed and truly care about our students.
"That, too, seems like an understatement to me now. I could not be more proud of how each of them has handled this challenge. They've been creative, organized, professional and compassionate. They've shared ideas and retooled on the fly when necessary. Their efforts have been nothing less than extraordinary. …
"In my mind, our teachers and staff are heroes of the 2020 pandemic!"
Lisa Wade, communications specialist with the Kirkwood School District, describes how it, too, pivoted.
"Thursday nights have traditionally been the 'nights for music' in Kirkwood," she states, noting that the city has long hosted a spring-through-fall concert series in its downtown plaza. COVID-19 complications wreaked havoc on that series.
Kirkwood High School's marching band leaders – Rebecca Friesen, the district's band director, and Fariga Drayton, its orchestra director – brainstormed about ways to retool the series.
Wade quotes the former as explaining: "As a teacher and band director, I was trying to think of ways the Kirkwood band program could reach out to our community to bring some joy and add some fun to our students' online learning experience. We met as a band staff through Zoom and decided to give [a retooled series] a try!"
Wade continues: "Each Thursday at 6 p.m., community members are encouraged to join in playing an instrument or listening to a selected music piece from their home and come together in song."
The retooled series launched on April 9 with "Ode to Joy" from famed German maestro Ludwig van Beethoven. The district plans to continue it till the stay-at-home edict lifts and the traditional series can resume.
Like its friendly longtime football rival, the Webster Groves School District also pivoted with aplomb, according to Cathy Vespereny, the district's director of community relations.
"With [Webster Groves] schools closed, teachers conducted face-to-face meetings with classes through Zoom videoconferencing," Vespereny says. "Administrators convened the same way."
Indeed. The district's head honcho, in particular, ran with the coronaviral challenge. In his weekly blog, Each Child, Each Day, Superintendent John Simpson has been apprising the community about progress made through online learning and other matters, Vespereny says, adding that each post has also contained a video challenge for students.
The first post challenged them to find a creative way to throw a ball in a basket. "Families taped their often-hilarious entries and submitted them to Dr. Simpson, who featured the videos in the next week's blog post," Vespereny relates. "You can see a ball hitting a bucket with the help of a robot, a leaf blower blowing a ball up into a basketball basket, a father and son shooting baskets and more. … "
Vespereny concludes with a detail at once endearing and amusing: "The next challenge for students and their families was to tape their special talent or skill. Dr. Simpson demonstrated his – balancing a broomstick on his nose!" 
Be the first to know
Get local news delivered to your inbox!