Family photos can serve as wall art in your home, office décor, a focal point of your holiday cards, a new profile picture on social media and so much more. The experience of taking those photos can be a more creative, memorable experience when you imagine beyond the standard everyone-look-at-the-camera-and-smile tradition.
Locally based photographers offer a variety of photography packages and approaches to capturing you and your loved ones in their element – whether that's outdoors, in a studio or inside your own home. Here is a sample of what's available in the metro area. Remember to ask about digital files, photo prints and albums, depending on your needs.
Emily Lucarz Photography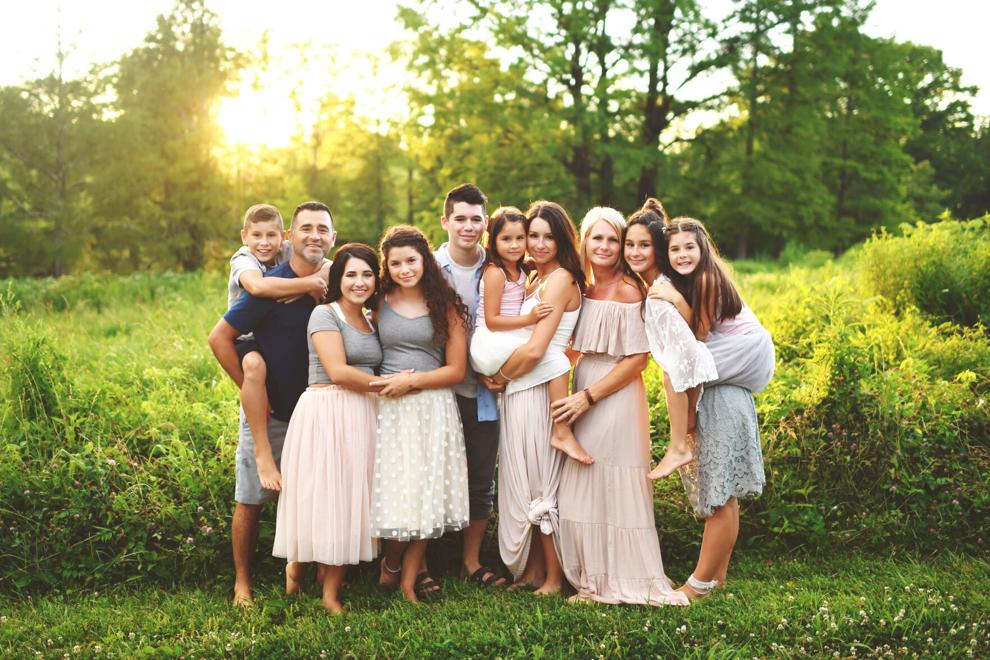 Emily Lucarz is a mom to two boys who understands the value of a moment frozen in time. Her photography captures candid moments that document any and every season in a family's life, producing crisp, bright images with balanced, natural tones.
"We don't overly pose, but I do direct," she states on her website. "Expect to have the majority of your photos be of natural interactions. I will grab all the random in-between moments not everyone sees."
Lucarz offers indoor sessions at her natural-light studio, lifestyle sessions inside clients' homes and outdoor sunset sessions. "My studio is white, and families love the classic clean look, which can stay nonseasonal year-round and they will never look dated," Lucarz notes.
Opt for a one-hour session or 20-minute mini session – but whatever you do, book the session well in advance to secure your preferred experience. Keep an eye on Lucarz's Instagram and Facebook pages for holiday-themed session information, which she expects to publicize in early October.
Emily Lucarz Photography, 201 Chesterfield Towne Center, Chesterfield, 314-915-2010, emilylucarzphotography.com
Heather Roth Fine Art Photography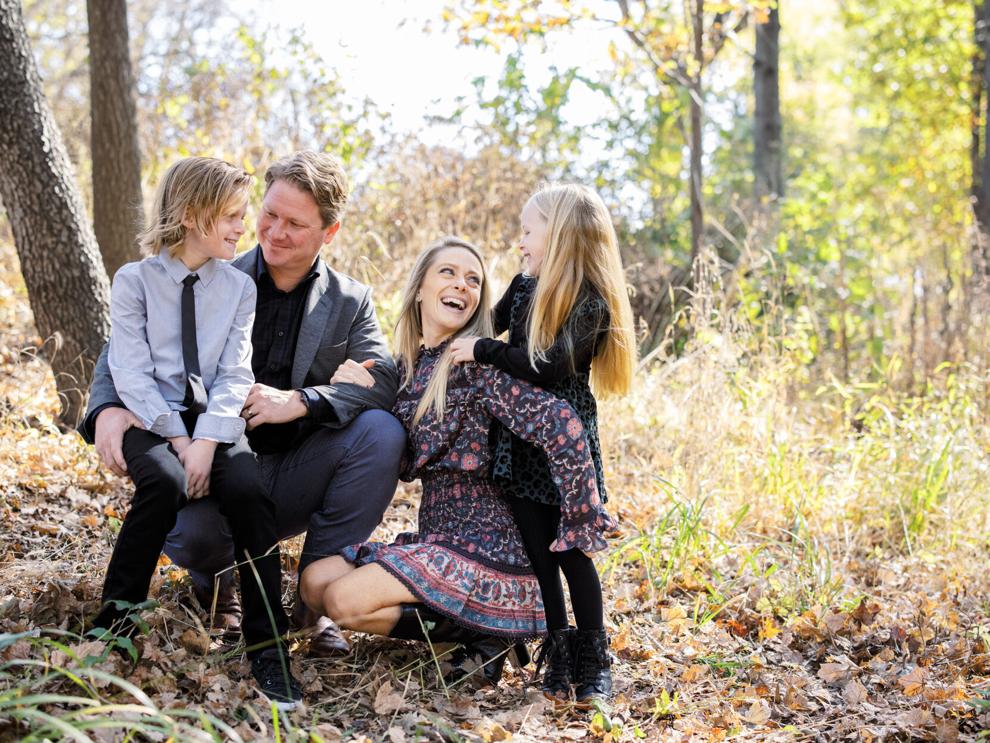 Heather Roth's photographic style is bright and dreamy, highlighting moments of joy and even romance. This season, she's offering themed mini sessions on select dates to capture families' holiday spirit and fun personalities, starting with a free Halloween drop-in event.
On Oct. 9, visit Roth's studio at 3010 Sutton Blvd. in Maplewood between 10 and 11 a.m. for a quick pic of your little one dressed up in costume. There's no sign-up for this session, so come on time and expect a line.
For a more traditional photo session that includes the entire family, book a 20-minute fall session outdoors at Klondike Park in Augusta on Oct. 17 or in studio on Oct. 23.
Twenty-minute holiday studio sessions on Nov. 13 are also open for booking. Want adorable photos of your kiddos with Santa? Roth will offer 10-minute mini sessions with Santa at her studio from Dec. 3 through 5.
Heather Roth Fine Art Photography, 3010 Sutton Blvd., Maplewood, 646-284-1215, heatherrothphotography.com
J Elizabeth Photography
"Family photos should capture what it feels like to be your family," Jenna Grissom of J Elizabeth Photography declares on her website. "The little giggles, the teenage angst, the mess that always happens in the kitchen. When you think back at your own childhood, what do you remember the most? What do you wish you could bottle up and keep forever? That's what I want to capture for you."
Jenna takes a more photojournalistic approach to shooting family portraits and gravitates toward "lifestyle" sessions. These sessions can take place in the home, on a hike or wherever your family feels comfortable. Want to have professional photos from your vacation? She does that, too! Request an Adventure-Vacation Session, and she'll meet you at your destination.
"Explore your neighborhood," her website details. "Go on a hike. Run down a beach. Let your imagination run wild creating new memories as a family. Wouldn't it be great to not have to worry about taking photos and instead get to focus on being in the moment!?"
J Elizabeth Photography, 314-827-5823, jelizabethphotos.com
Meghan Mais Photography
Meghan Mais specializes in capturing that golden-hour glow, producing images with warm tones, smooth skin and magical moments. Her sessions typically take place outside during the hour-or-so time frame before sunset, when natural lighting is ideal.
Her session options vary mostly by the number of edited images the client receives, with the "magic" session including a keepsake album. All sessions include personal styling for the family and access to Mais' client closet.
"Whether you are looking to capture your sweet new babe, your toddler's squishy cheeks or your daughter's curls as she twirls in the sunshine, I'm your gal," Mais says on her website. "YOU are the star of the show, and I'm here to make it look amazing. I promise to capture not only the moments but the feelings that go with them."
Meghan Mais Photography, meghanmaisphotography.mypixieset.com
Mena Darre Photo & Video
Mena Darré's portfolio includes family photos, artistic portraits, maternity shoots and more – all of which showcase a clean, timeless editing style with rich contrast and vibrant colors. She offers studio, outdoor and home photo sessions and is preparing for fall and holiday themed mini sessions, as well.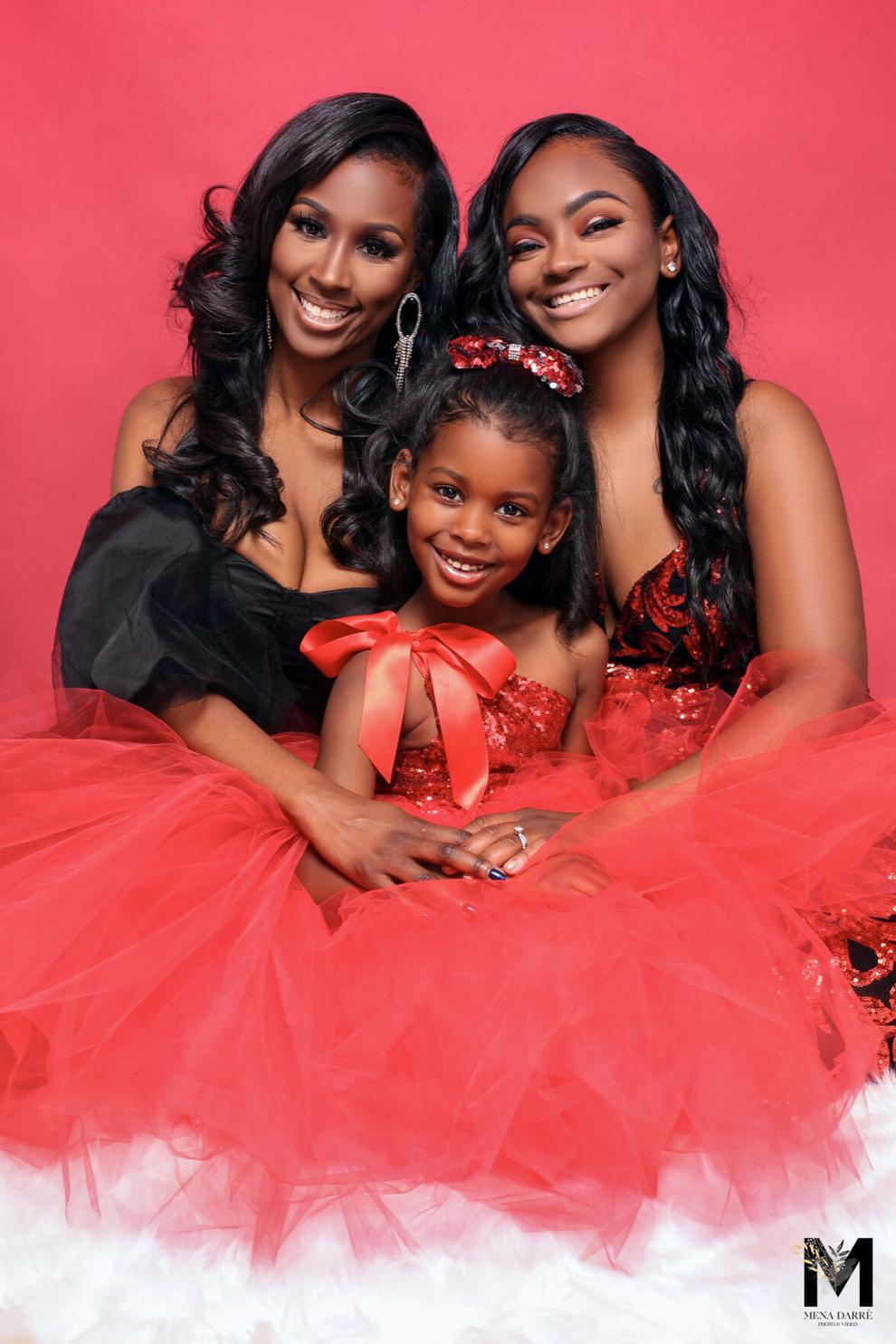 "When we offer our mini family portrait sessions, we try to provide something new and festive to add more joy to the holiday season," Darré details. "In the studio we have traditional seamless papers, chairs and couches. We also have other props such as hay stacks, Christmas trees, pumpkins and more."
Her top tip for families is to prepare for their session well in advance: "Trying to figure out outfits, themes and schedules can be stressful if you wait until the last minute," she says. "I suggest families find a photographer that matches their style, lock in the date, and start gathering outfits. Outfits can be as dressy or as casual as the family desires."
When the time comes to dazzle the camera, Darré's advice is to relax and have fun – "celebrate family," she adds.
Families interested in booking a themed mini session with Darré are invited to sign up for the Holiday VIP List at menadarrephotography.com/holiday to receive updates by email.