Snuggle up with your favorite young friend and enjoy two rhyming books that celebrate new family additions. Tiptoe Joe and Shhh! The Baby's Asleep just might become repeat requests with your little readers.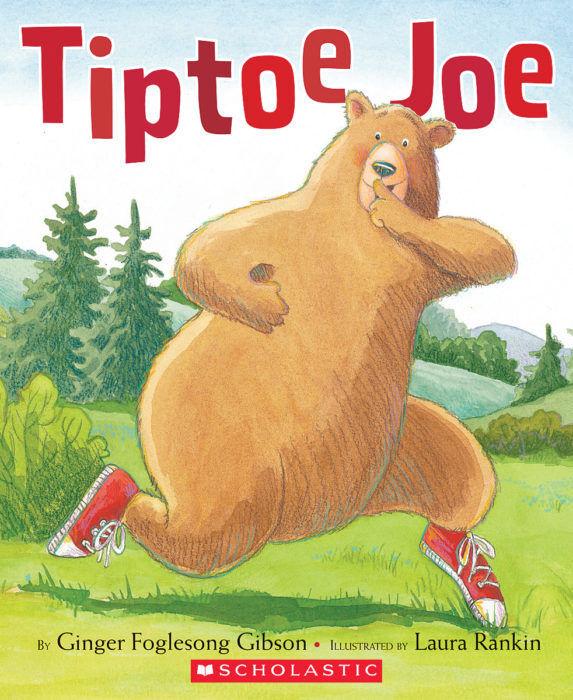 Ready Readers is excited to share Tiptoe Joe with almost 10,000 children in its Storytime Program this winter. Author Ginger Foglesong Gibson and illustrator Laura Rankin lead readers on a jaunty journey through a wooded countryside to share an exciting secret. The book is filled with bright and lively watercolor illustrations, featuring a large and friendly red sneaker-wearing bear as the title character who greets each new animal along the way by imploring, "…come with me. I know something you should see."
The animals sport identifying accessories and display their unique ways of moving as the group parades under branches, across a log bridge, and through the woods before arriving at the bear's cave to witness his surprise. Children will be charmed by the idyllic woodland landscape and the animal friends introduced along the way, and they may even enjoy pretending to move like each character presented. 
Shhh! The Baby's Asleep highlights every family's struggle to adapt their movements and lives in accommodation of a new baby in the house. Author JaNay Brown-Wood employs short rhyming phrases to drive the story as Mama patrols the house, chastising family members for their normal (but noisy) everyday endeavors. Onomatopoeia abounds through creaking floors, rumbling tummies, swishing laundry, sneezing noses, whirring hair dryers, banging toys, howling dogs and vrooming lawnmowers that threaten to awaken the slumbering infant, as three generations scramble to lower the decibel level.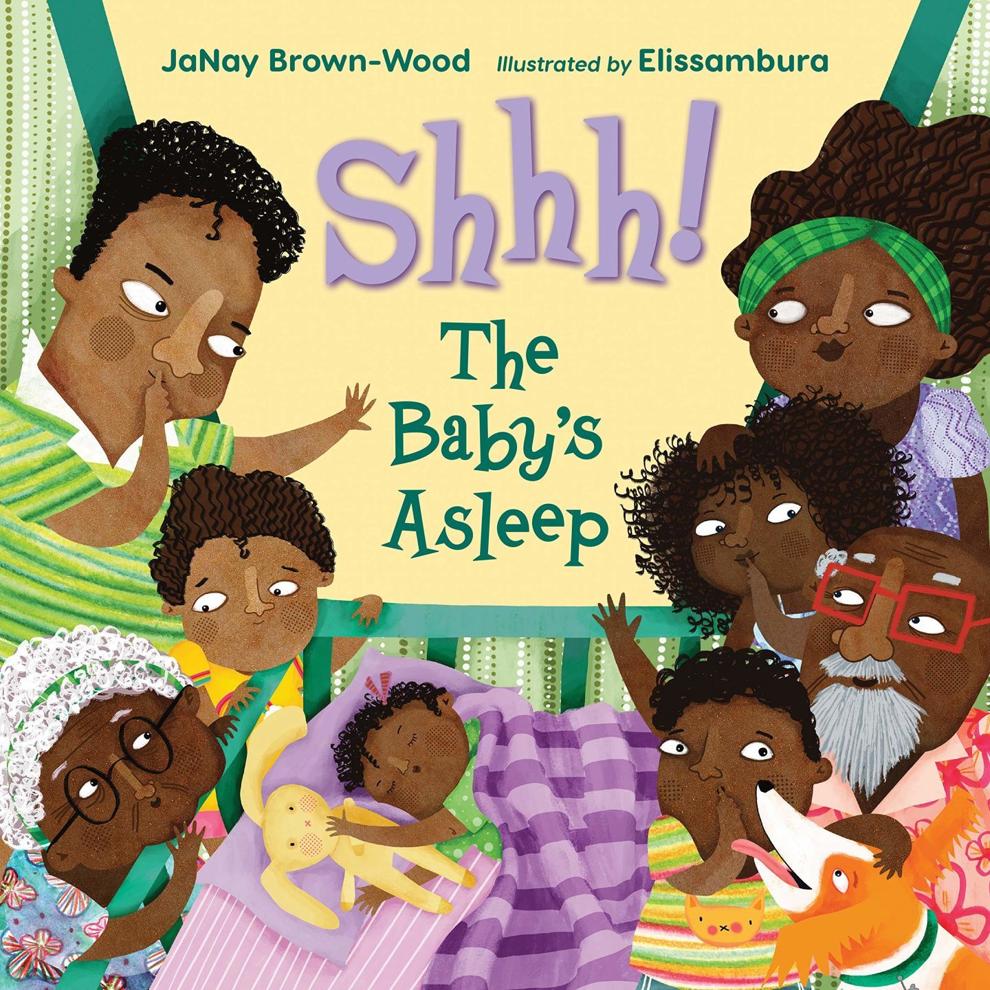 Illustrator Elissambura mixes bold colors, textures and patterns over each two-page spread, thereby adding depth and nuance to the pictures while imbuing each character with whimsy, which results in text and illustrations that cohesively combine to engage readers.
Visit readyreaders.org to learn more about the Storytime Program and to help bring a lifetime of literacy, learning and love to our community's most vulnerable children.