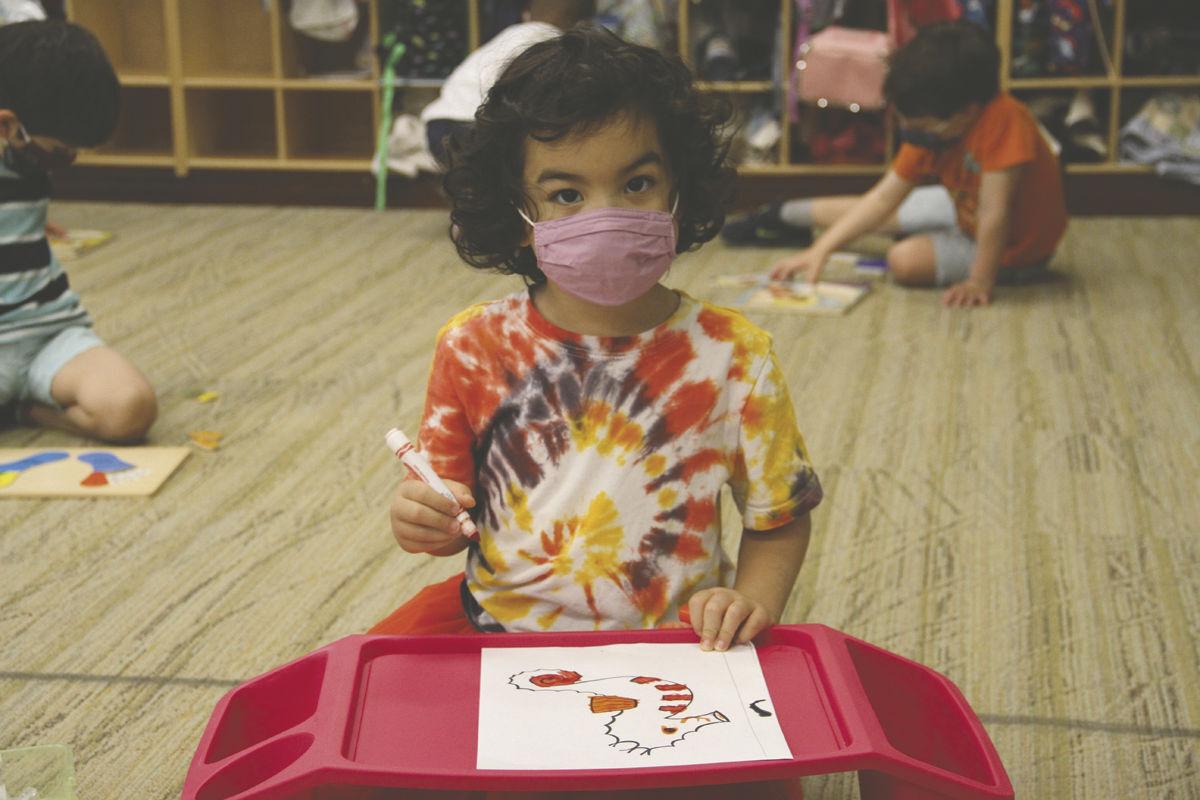 Beginning as the first private, formalized preschool in the metro area, The Wilson School has been serving children here for more than 100 years. The Wilson School's mission points to a fullness of education, focused on building character, diversity, responsibility and a creative spirit. The school is student-centered, preparing kids for success in an ever-changing world.
"Our mission is to apply a classic and innovative curriculum," explains head of school Thad Falkner. "We want our children to comprehend and write and speak well, but we're very innovative not only in our use of technology but in our integrated learning. We include STEM [science, technology, engineering and math] and humanities with very relevant topics and situational activities."
The Wilson School has also distinguished itself through its accelerated learning, teaching students a year and a quarter's worth of material in the length of a school year. This helps combat "the slide," or loss of information, during summer break.
"When we went to virtual in March, we had to look at what that slide was going to be before starting school in August," Falkner adds. "We wanted our virtual learning to be solid and worked with parents to make sure students were engaged."
Between that and the addition of summer learning plans for all students, The Wilson School was able to find, through the use of a standardized benchmark test, that students came back for this semester with scores consistent with what they would have had on their usual accelerated path. "We were able to close what we thought could be a gap," Falkner says.
Currently, The Wilson School is operating both in person and virtually – through a program called ConnectED – for students, and has further differentiated itself from other schools by allowing students to swap between the two learning options whenever one becomes more convenient or safe.
"We wanted our parents to be able to choose and change at any time," Falkner says. "We ensured that both would be strong and provide the education as well as attention to students' social and emotional needs."
Falkner adds his gratitude for The Wilson School's incredible teaching staff and their efforts. "Education has changed more in the past seven months than in the past 100 years," he says. "We're all very thankful for their dedication."
The Wilson School, 400 De Mun Ave., Clayton, 314-725-4999, wilsonschool.com
---
The Wilson School's Virtual Open House
Saturday, Nov. 7
Beginning at 9 a.m.
Join The Wilson School for its virtual open house. Families can go online to register for this event and select from several different sessions, ranging from information on early childhood or hearing from a parent panel. The staff will welcome families to The Wilson School and let them know how to learn more throughout the process.
Register or learn more at wilsonschool.com/openhouse.
Be the first to know
Get local news delivered to your inbox!