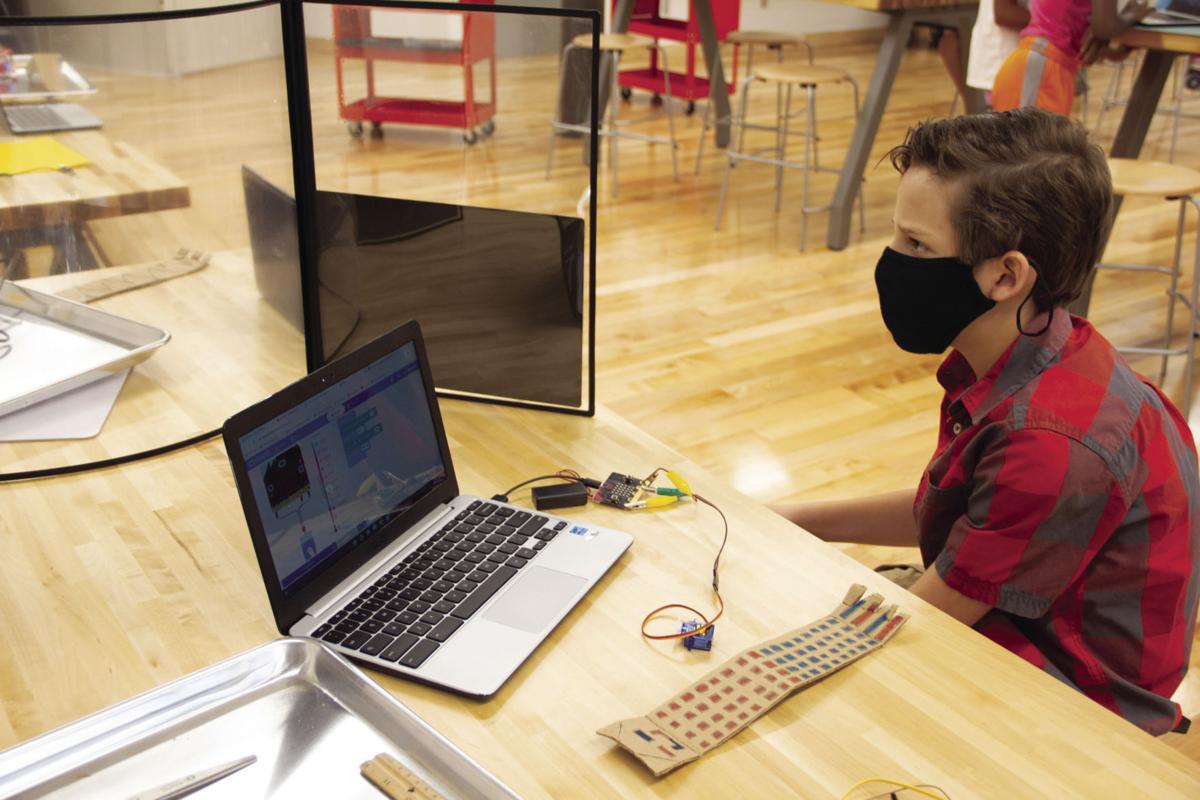 Located in the Central West End neighborhood of St. Louis, New City School has spent more than 50 years focusing not only on the intellectual development of children but also on their social and emotional development. Utilizing the theory of Multiple Intelligences, New City School's well-rounded program teaches students problem-solving in ways that are relevant to their world.
"We're teaching kids to think creatively about problems on all levels," explains art specialist Shannah Burton. "Students learn to deal with social problems and society problems; that's what project-based learning teaches."
Head of school Alexis Wright adds, "Children have play dates with students from a different background, be it socioeconomic status, race or religion. That's a meaningful experience for students and families to learn from."
As part of the school's 50th-anniversary capital campaign, New City School has been able to construct The Tom Hoerr Innovation Lab and Kitchen. The space, named after a previous head of school, is open to all students age 3 to 6th grade and teaches them to work with technology to better the school and the greater community.
"The Innovation Lab and Kitchen are extensions of our mission," Wright says. "Whether that's making a muffin or making a fan spin, you are working with iterations. You have a goal, you experiment and you won't get things right the first time, [and] you have the space and the time to work until you get that idea perfect."
"It's a great blend of old school and new school," adds science specialist Eric Eskelsen. "Students are working with hot-glue guns and wood, [as well as] 3D printers and coding. Alongside the kitchen, we get to do demonstrations of the science behind cooking. There are so many opportunities."
The lab and kitchen are also an extension of New City School's original maker space, its garden. "Kids can harvest what they've grown in the garden and go to the kitchen to cook it," Wright says.
New City School has been open since August, handling in-person and remote learning for its students while following appropriate protocols for safety.
"It's the advantage of being a smaller independent school – there's a lot more innovation and problem-solving," says Burton. "I'm really proud of my school family coming together."
New City School, 5209 Waterman Blvd., 314-361-6411, newcityschool.org
---
What/Where/When
New City School Virtual Winter Open House
January 14, 2021 at 6 p.m.
Explore New City School's Innovation Lab and Kitchen classroom space, as well as learn more about the about the school from faculty and students alike. Go online to RSVP at newcityschool.org/openhouse.