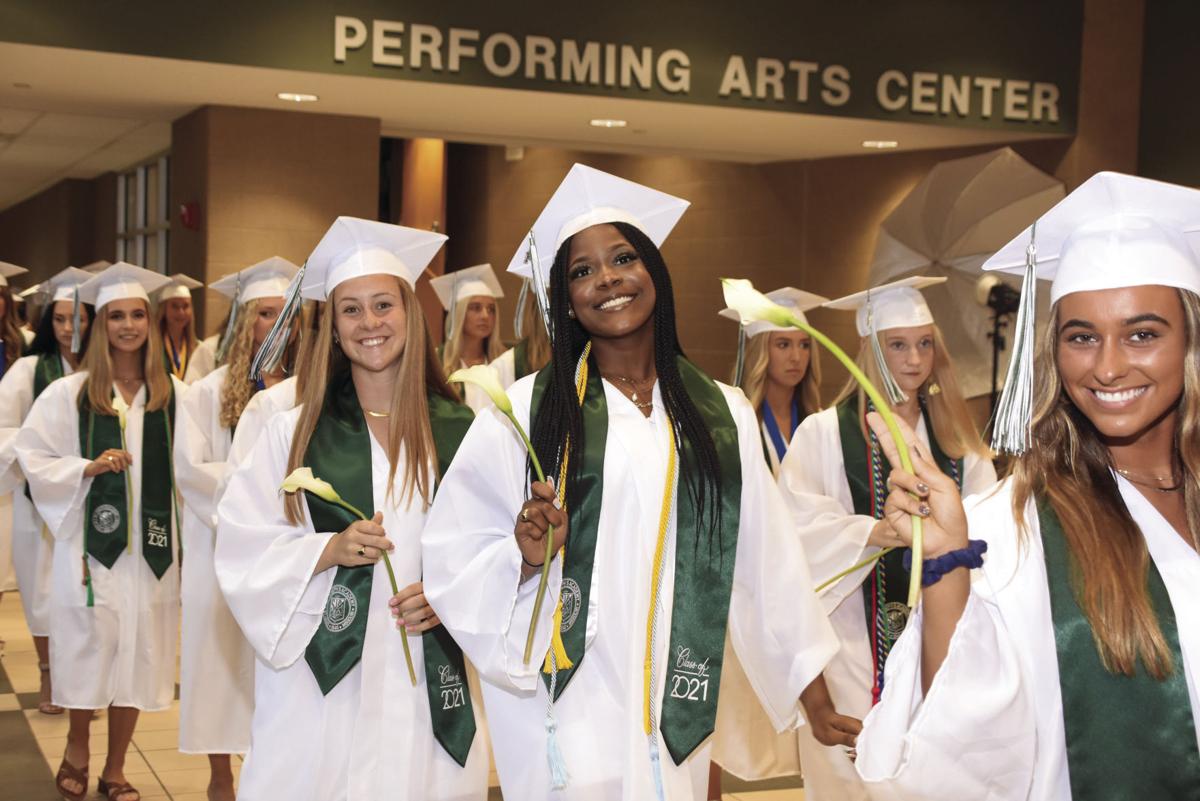 St. Joseph's Academy was founded by the Sisters of St. Joseph of Carondelet, a community of Catholic sisters who settled in south St. Louis from France. They began the school for young women in 1840 and built on their vision to provide quality Catholic education for the whole woman.
"The sisters were always visionaries in their thinking," says principal of academic affairs Jennifer Sudekum. "We still embody their charism, or their spirit, of 'serving the Dear neighbor without distinction' [to race or background]."
Today the school still follows that vision through providing students with cutting-edge technology in all subjects. The wide variety of courses spans the STEM fields of science, technology, engineering and mathematics – something the school focused on before it was a common practice – as well as the humanities.
"The curriculum is rigorous by design, with 49 AP [Advanced Placement] and duel credit courses," Sudekum confirms. "Our computer science and engineering department is cutting-edge with four courses in engineering, including robotics. There are arts and performing arts classes, and options for each of the core areas."
St. Joseph's Academy has recently opened its Weidert Center for Integrated Science, as well as the Sisters of St. Joseph Humanities Hall – a center for visual arts on the second floor – illustrating the school's dedication to a balanced education. St. Joseph's Academy also encourages students to join one of a wide array of extracurricular clubs, sports and organizations, providing empowering experiences and relationships.
"We are so grateful that we can be back together in assembly and sporting events," Sudekum adds. "Having the community back together has been really great. You can feel the St. Joseph's Academy spirit when you walk through our school."
The school also will be upgrading its library in 2022, creating a space that will inspire more collaborative learning and provide enriched academic experiences.
"We are always looking for opportunities to improve, and this is the next area," Sudekum says. "We are grateful to an alumna for donating this exciting and important renovation."
Sudekum concludes that the legacy of the sisters is integral to the community. "Our motto is 'Not I, but we,'" she says, "and that is reflected in everything we do."
St. Joseph's Academy, 2307 S. Lindbergh Blvd., 314-394-4300, sja1840.org