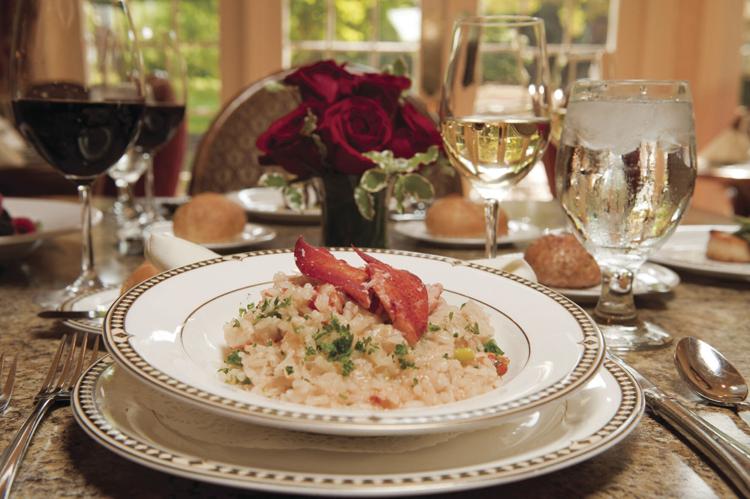 For decades, The Gatesworth has been committed to providing its residents with a world-class experience, including trips to local shows and restaurants. However, even with the COVID-19 pandemic preventing such large, group events, The Gatesworth still creates an outstanding community on all levels.
One of those levels is the high-quality food provided every day from award-winning chef Brian Hardy. "A healthy, well-balanced, fully customized diet is something every resident of The Gatesworth has always enjoyed," Hardy explains.
The 2020 recipient of the Dr. L.J. Minor Chef Professionalism Award from St. Augustine, Florida's distinguished American Culinary Federation, Hardy is passionate about providing the highest quality of food and service to The Gatesworth.
"In many establishments, you'll find processed food; that's not our way at The Gatesworth," he says. "We bring things in and do the work ourselves, [bringing in] fresh fruits and vegetables, [and] high-quality local ingredients. We do all our baking, butchering and brining in-house. We peel, blanche and prepare vegetables by hand. Most everything is made from scratch. It's not the easiest way, but it's the best way to retain flavor and nutrients."
According to Hardy, the difference begins with the staff. The renowned kitchen staff members hold themselves to the highest standards, and nearly every individual who trains with The Gatesworth is a graduate of a culinary program or has gone through an apprenticeship, with some having even competed worldwide.
Hardy knows that working for a senior living community means keeping up with a variety of dietary restrictions among residents, and he puts in the effort to give everyone the same opportunities for delicious meals.
"My staff and I are like the personal chefs of each and every resident that lives here at The Gatesworth," he explains. "Everyone is unique, so every diet we create is, too. From the moment I meet a new resident, I become a student of their tastes, likes, dislikes, health needs, dietary goals, etc. I want to know them completely, so I can provide them with the best nutrition, variety and taste possible."
These standards do not go unnoticed by the residents, many of whom have named the dining one of the first-class features of the community. "The food is always excellent here," says resident Carol Max. "Chef Brian Hardy will cook to order for you if there is something special you would like, which he has done for me many times."
"Our residents provide the inspiration and sometimes even the recipes," Hardy adds. "Our kitchen can prepare pretty much anything, and we love the challenge of trying to bring a resident's beloved family recipe to life. It's all about that personal touch."
While the current pandemic hasn't made cooking in-house an easy job, either, Hardy and his staff are prepared to go the extra mile to keep residents safe and secure. As with the rest of The Gatesworth, the kitchen has seen enhanced measures being taken in order to observe social distancing guidelines whenever possible. "We're keeping surfaces sanitary, faces covered, and conducting regular temperature checks," Hardy confirms. "And since our dining rooms are currently closed, we've made all room service complimentary."
At the end of the day, Hardy expresses his love for The Gatesworth and the opportunity his position has given him to connect with residents. "My favorite part of the job has nothing to do with food," he concludes. "It's the people I cook for. Their spirit, wisdom and joy – they make coming to work every day such a pleasure."
The Gatesworth, One McKnight Place, St. Louis, 314-993-0111, thegatesworth.com
Be the first to know
Get local news delivered to your inbox!