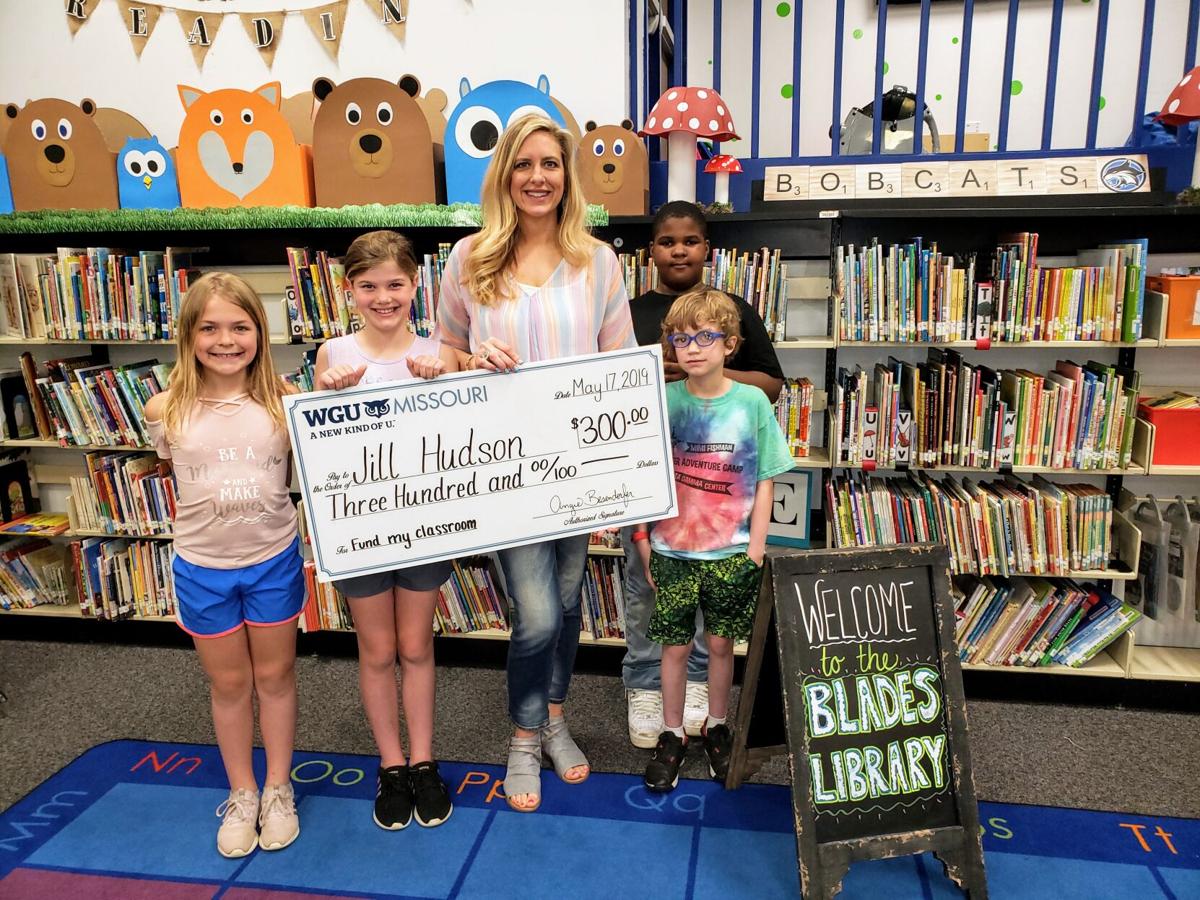 It's impossible to quantify the impact that teachers have on their students.
From late nights spent grading papers to early mornings spent prepping the classroom before the first bell, educators put their hearts and souls into preparing the next generation for what's next. WGU Missouri understands this passion and rewards it with support through the Fund My Classroom initiative.
Now in its third year, the initiative fills the gaps between budgetary limitations and educational opportunities by calling on K-12 educators to submit project proposals for consideration to receive funding. A committee then reviews every proposal and determines which to fund.
Projects range widely in scope, dollars requested and grade level. Past winners have included grants to pay for training for therapy dogs and podcast-recording equipment, among many others. The projects selected all have one thing in common: They demonstrate a commitment to engaging and enriching the academic experience for students.
"WGU is a very innovative university – we do education very differently," says Dr. Angie Besendorfer, WGU Missouri's chancellor. "It's very student-focused, and those are the kinds of projects we love to fund."
In 2021, WGU Missouri awarded $125,000 in grant money – a major increase from previous years, when the Clayton-based institution gave out $10,000 and $15,000 in 2019 and 2020, respectively. That, plus a larger geographic footprint – the initiative accepted proposals from teachers not only in Missouri but also in Illinois and Kansas – means a bigger impact for teachers and students.
"This is a way we can jump in and help," Besendorfer says. "We do try to spread our dollars far and wide."
Financial support, moreover, marks just the beginning. The initiative has the simple ultimate goal of supporting educators so they can help students succeed.
"The reality is that I hope our communities can realize that teachers are on the front lines every day, whether there's a pandemic or not," Besendorfer says. "Supporting teachers in any way possible – whether it's donating supplies or one-by-one little things – those add up."
The announcement of projects was scheduled for the first week of May, with the names of winners to be displayed at wgu.edu/newsroom.
WGU Missouri, 8000 Maryland Ave., Unit 410, Clayton, 314-677-2302, wgu.edu/missouri