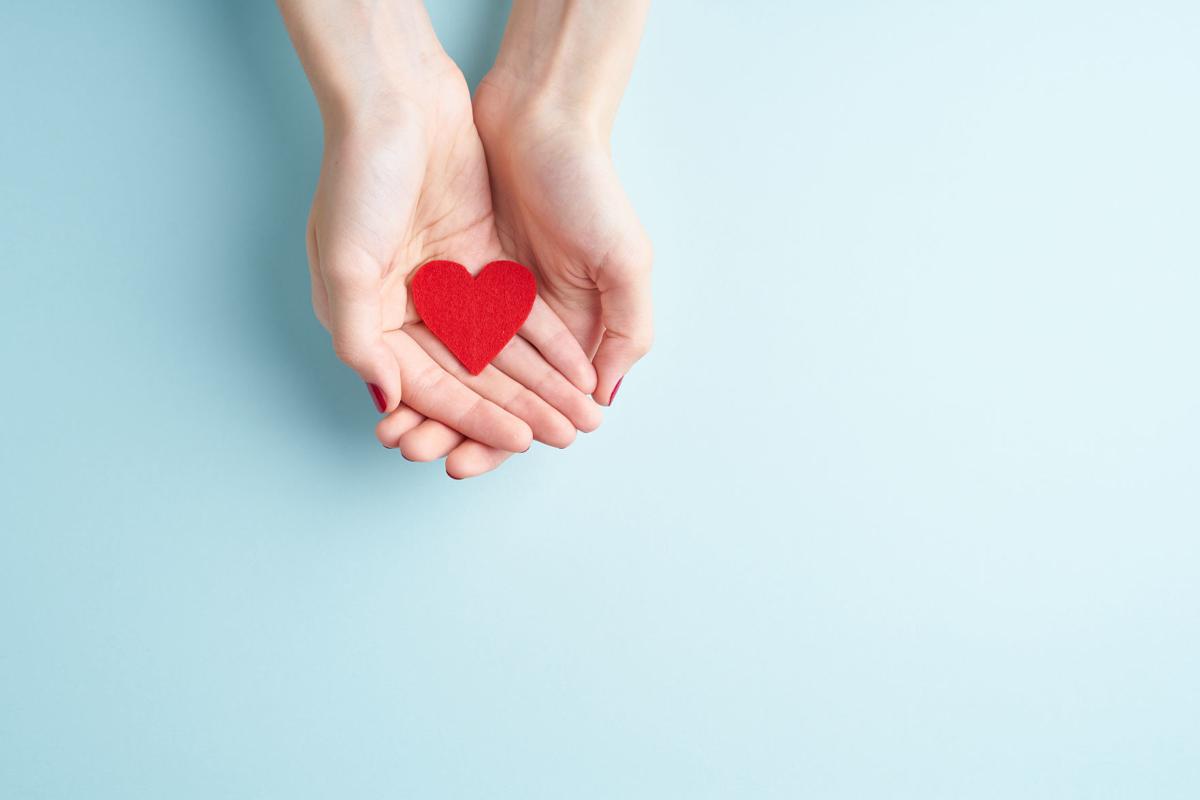 Amid a global health crisis, the metro area is coming together to support those severely impacted by the spread of COVID-19.
Ladue News has here enumerated a number of ways to get help and to give help locally during these uncertain times. 
INCOME AID:
The Gateway Resilience Fund: St. Louis is answering the community's call during the COVID-19 crisis. Individual owners and entities are coming together to build The Gateway Resilience Fund, an initiative that can offer short-term monetary relief to employees and owners within the service and retail industries. Individuals may be granted up to $500. For details on eligibility and how to apply, visit stlgives.org/covid19/gateway-resilience-fund.
Good for the Grove: St. Louis' Takashima Records and Stag Beer, with support from the merchant group of that municipality's Grove business district and Park Central Development, have created an ongoing fundraiser to support service industry workers affected by the crisis. Grove Community Improvement District Service workers are eligible but must show qualification through their employers. Grove business owners can provide relief for furloughed employees by contacting Matt Leach at matt@takashimarecords.com. Visit the Good for The Grove GoFundMe page to learn more.
The Regional Arts Commission of St. Louis: Partnering with the St. Louis Community Foundation, the RAC's $100,000 Artist Relief Fund aids artists and creatives whose incomes have been directly impacted by the current crisis. Applications for individual $500 and $1,000 grants are available at racstl.org/covid19.
FOOD & GROCERY SERVICES:
Spire: Spire, the fifth largest publicly traded natural gas company in the country, donates $250,000 to food pantries and meal programs in its service areas of Missouri, Alabama, Houston, Mississippi and Wyoming. St. Louis Area Foodbank, the Urban League of Metropolitan St. Louis and other local organizations have been positively impacted by this gift. In addition to suspending late fees and disconnections, Spire has donated $500,00 in DollarHelp gifts to assist active customers in paying their natural gas bills.
St. Louis Area Foodbank: The bi-state region's largest food provider is using grant money from the Missouri Foundation for Health to distribute more than 10 million meals to children, families and seniors in the St. Louis region by the end of June. In conjunction, the food bank is partnering with the St. Louis Regional Chamber to hire displaced workers for help in keeping up with the increased need for food assistance. Interested parties may contact Labor Finders at 636-287-3709 (St. Louis office) or 636-244-9080 (St. Peter's office). Resources may be accessed at stlfoodbank.org/covid19.
Stand with Dignity Campaign: This group of Muslims is providing nourishment to the homeless who live in tents in St. Louis area parks, like Poelker Park and Washington Square Park. The organization recently delivered pizzas, cake and bottled water on Easter to this vulnerable population as they attempt to maintain social distancing.
Gooseberries: This South City eatery is giving away grocery staples each Saturday and Sunday starting at 11 a.m. until supplies run out. Owners Kim Bond and Ross Lessor are currently crafting a menu for weekly porch deliveries, which will begin at the end of April. Visit facebook.com/gooseberrieseatsandtreats for updates.
Kimchi Guys: Partnering with Sysco St. Louis and St. Louis' St. Patrick Center, that municipality's Kimchi Guys is providing meals for hospitality workers and individuals with unstable housing. For those who qualify, visit Kimchi Guys between 11 a.m. and 8 p.m. on Tuesdays through May 12 to pick up a free meal of a Korean fried chicken sandwich with chips and a side of kimchi.
Operation Food Search: OFS has begun a four-pronged effort to support children and families through food services. First, it's launching the Summer Food Service Program immediately, which offers free grab-and-go nutritious meals for children who are "out" of school. Second, OFS supports Saint Louis Public Schools with emergency food packs for its families (with locations listed at slps.org/meals). Third, OFS guides school district superintendents on food policy as part of their response plans while providing emergency food packs to numerous districts and independent schools. Fourth, OFS constantly updates an online map of locations where children and their families can access free meals.
Sugarfire Smoke House: The local culinary company raised $8,000 for St. Louis' Gateway Resilience Fund by distributing more than 1,500 free breakfast sandwiches and soup. Sugarfire delivered the meals via a mobile kitchen trailer to raise donations for furloughed restaurant workers. The national giant US Foods donated supplies for the initiative.
HEALTH HELP:
American Red Cross: Take part in this lifesaving service by visiting redcrossblood.org and searching locally under "Find a Blood Drive," located at the top right corner of the website, or browsing additional information on how to become a potential donor.
The Italian Community of St. Louis: This united effort supports health personnel and volunteers at the epicenter of the pandemic in Northern Italy by raising funds for Croce Rossa Italiana – Comitato di San Donato Milanese, a branch of the Italian Red Cross. The funds will provide critical equipment and materials for health workers caught in warlike conditions.
World Wide Technology: WWT has partnered with Chesterfield's Kingdom Capital and Washington University in St. Louis to assist the U.S. government in developing a treatment for and preventive therapies against COVID-19 through the use of Kingdom Capital's PercayAI technology. Learn more at wwt.com.
SSM Health Cardinal Glennon Children's Foundation: The foundation has created two channels through which people can contribute vital aid. The Urgent Response Fund funnels financial resources to SSM Health Cardinal Glennon Children's Hospital. You may also view a list of personal protective equipment [PPE] that the hospital is currently accepting as donations. Find both at glennon.org/urgent-response and follow #committedtowhatmatters on social media for insightful stories on the hospital and foundation's efforts during the public health crisis.
The Haven of Grace: The nonprofit's mission is to serve pregnant, homeless women by providing a safe, nurturing home, alongside access to educational programs and long-term support for both mother and child. In lieu of its annual fundraiser, The Haven of Grace is hosting a virtual campaign through the end of May at havenofgracestl.org. Join the organization's livestream Facebook event on May 13 at 11:30 a.m., featuring special guests. Donations are also accepted by phone at 314-621-6507.
BUSINESS BOOST:
COVID-19 Regional Response Fund: This initiative benefits nonprofits that aid the elderly, those in isolation or quarantine, and children who no longer receive free or reduced-cost lunches. The fund is made possible by a coalition of more than 25 area benefactors, which is currently evaluating area organizations that can bring the most good. To date, 16 nonprofits have been awarded a total of $370,000. Visit stlgives.org/covid19/regional-response-fund for updates on when the initiative will open for application.
The Gateway Resilience Fund: Businesses in the service and retail industries, including independent bars, restaurants and shops, that have been affected by area closures and other circumstances related to the pandemic are welcome to apply. To date (and in under two weeks), the fund has delivered almost $440,000 in financial relief to 525 individuals and 16 downtown businesses. Businesses may be granted up to $5,000. For details on eligibility and how to apply, visit stlgives.org/covid19/gateway-resilience-fund.
Here for Good: Take part in the movement to support local businesses, hashtagged #HereForGoodSTL. Here for Good is selling T-shirts at tinylittlemonster.com/here-for-good to benefit those affected by the crisis.
The Women's Creative: The Women's Creative has launched a support group for local businesses through Facebook. There or under the hashtag "#314together," people can share ways to get involved and encouraging messages to small-business owners and their employees.
World Wide Technology: WWT's flowery partner Festive Couture Floral donated arrangements, originally designed for the canceled Urban League of Metropolitan St. Louis annual gala, to area nursing homes.
ADDITIONAL RESOURCES:
Assistance League of St. Louis: Assistance League is delivering 1,500 new books for children, from pre-K to 8th grade. The books are distributed by the Urban League of Metropolitan St. Louis as the organization hands out free meals and cleaning supplies to thousands through drive-thru locations in the city and Metro East. Assistance League has donated toys (donated by Barnes & Noble at West County Mall), professional clothing for those entering the job market and 100 hygiene kits. Additional volunteer projects include supplying 3,000-plus books to children who attend the Urban League's annual Back to School Expo in late summer. Donate online at alstl.org.
The United Way of Greater St. Louis: The organization offers a handy guide to contact information for various resources, including basic needs support, mental health and legal aid, pet and animal rescue and more. Visit 211helps.org for more information. In addition, sign up to volunteer at stlvolunteer.org.
World Wide Technology: WWT donated brand-new laptops to the Jennings School District, enabling more than 40 underserved students to continue their studies through online access.
The Humane Society of Missouri: Although shelters have closed doors due to the shelter-in-place ordinance, curbside animal adoptions are allowed for people interested in adding to their family during quarantine. The Humane Society of Missouri is also offering free "on-demand" delivery of adopted baby goats at Longmeadow Rescue Ranch. Visit hsmo.org for more information on adoption opportunities in the St. Louis metro area. 
The business news you need
With a weekly newsletter looking back at local history.