Megan Schmitz of Praxis Design Studio is in the business of building dreams. You've likely seen her work being used by one of your favorite local vendors, such as Patty's Cheesecakes in City Foundry or Sisters Sandwich Shoppe. Schmitz works to fuel small businesses through her expansive design services, and realizing the passion of small-business owners drives Schmitz in her own work.
"I firmly believe that everybody deserves access to great design so that their brand, their passion, is showcased in its best and brightest light," the entrepreneur says. "I want to help other people put their dreams out into the world."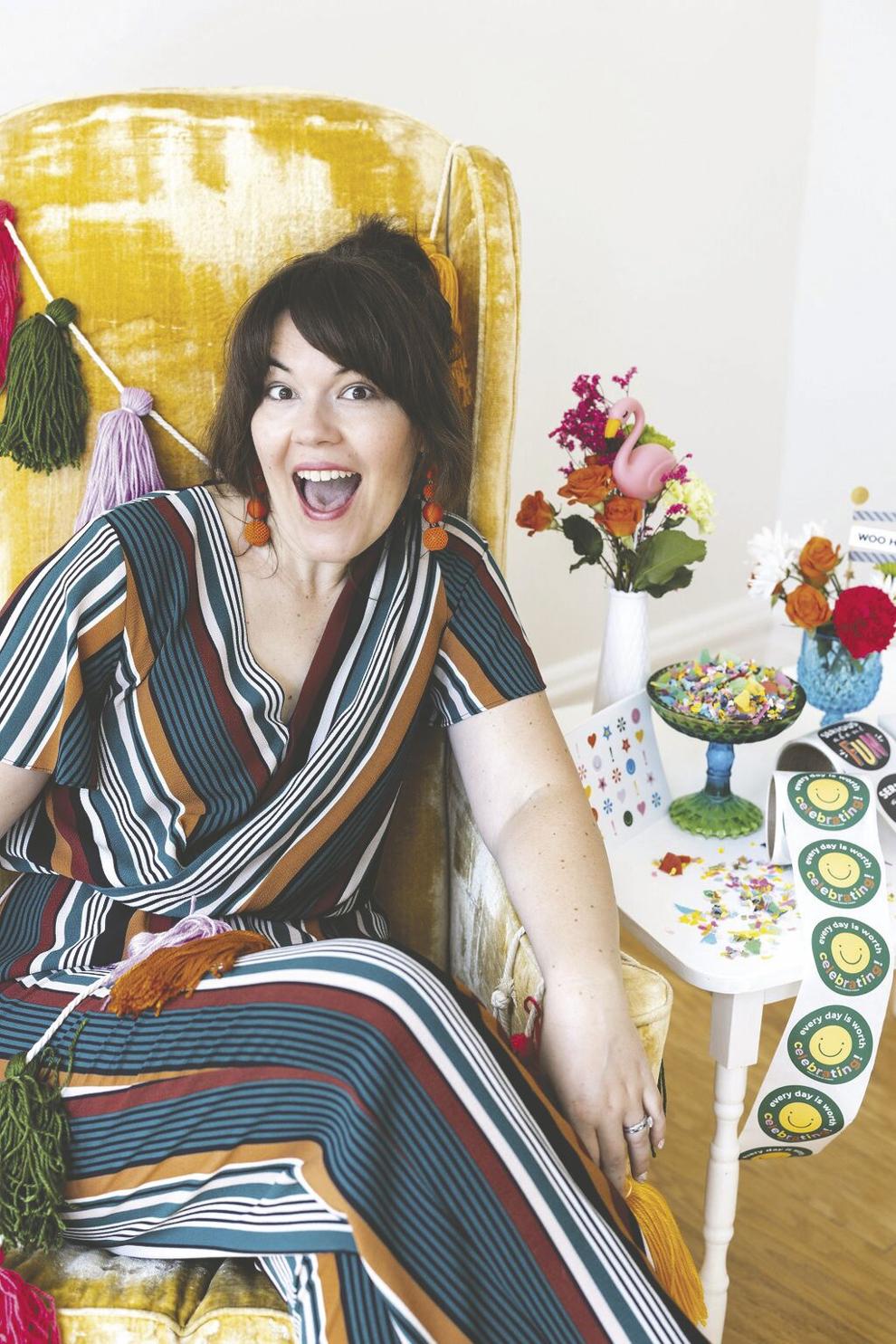 Schmitz gained her expertise from working at an advertising agency, where she managed commercial retail brands through process development, art direction, media design, image adjustments and file creation. This wide exposure to industry practices serves her well in assisting others with the challenges of defining brand identity, building an online presence and even preparing for future collateral needs.
"It's great to help guide them through not just the aesthetic aspect but also the functional side," Schmitz says. "Having that knowledge base and experience has been invaluable. My background lends itself to being able to offer a variety of services to my clients."
A cornerstone practice of Praxis Design is to design with the aim of being "confidently cohesive."
"Cohesiveness is key when it comes to building recognition," Schmitz elaborates. "It can be overwhelming for business owners to piece together a wide scope of collateral, each with unique specifications, all while keeping it harmonious. That's where I jump in, to organize it all so that each interaction reinforces brand presence and presents something new."
In launching her own business, the entrepreneur found support from like-minded business leaders.
"When I went full time with Praxis Design two years ago, I was at a loss of where to start," Schmitz recalls. "I stumbled upon a network of other creative female-owned businesses that I jibed with [through The Women's Creative]. I had no idea St. Louis had such a robust small-business community, and I consider myself lucky to be among such talented and driven people."
She made friends who became customers, and soon, referrals and other personal interactions turned Praxis Design into a full-time success – though that journey was not without its challenges.
"Waves of insecurity come along with being a female business owner," Schmitz explains. "This feeling of, am I good enough? Is this the right decision? Occasionally feeling like I need a fake-it-till-you-make-it confidence can be exhausting and makes me question my validity as an entrepreneur. It's been a terrifying experience but exceptionally more empowering."
However, meeting with clients whose ambition aligns with her own serves as a reminder to Schmitz that her mission matters.
"People with a passion want to make the world a better place, genuinely serve a purpose or fulfill a need," Schmitz says. "Everybody comes with a different story, from a different background, and it's exciting to hear why they started their business. They want to put their uniqueness out into the universe, and help others to live their best lives."
Meeting fellow female founders and owners along the way continues to inspire Schmitz in her work on behalf of small businesses.
"Women-owned businesses are powerful and fun," she says. "With every woman that I have worked with or run into, it's been a really great camaraderie. We want others to succeed. We want to help each other surpass goals, and to better the community that we live in and serve."
In turn, Schmitz adds that offering that support to small businesses strengthens Praxis Design.
"I ride my clients' wave of passion," Schmitz says. "It is intoxicating, and it feeds my creativity. The resilience and drive it takes to fuel a small business is nothing short of spectacular. To meet these women, work with them and create something we are the better for is both humbling and exhilarating."
Praxis Design Studio, praxisdesignstudio.com