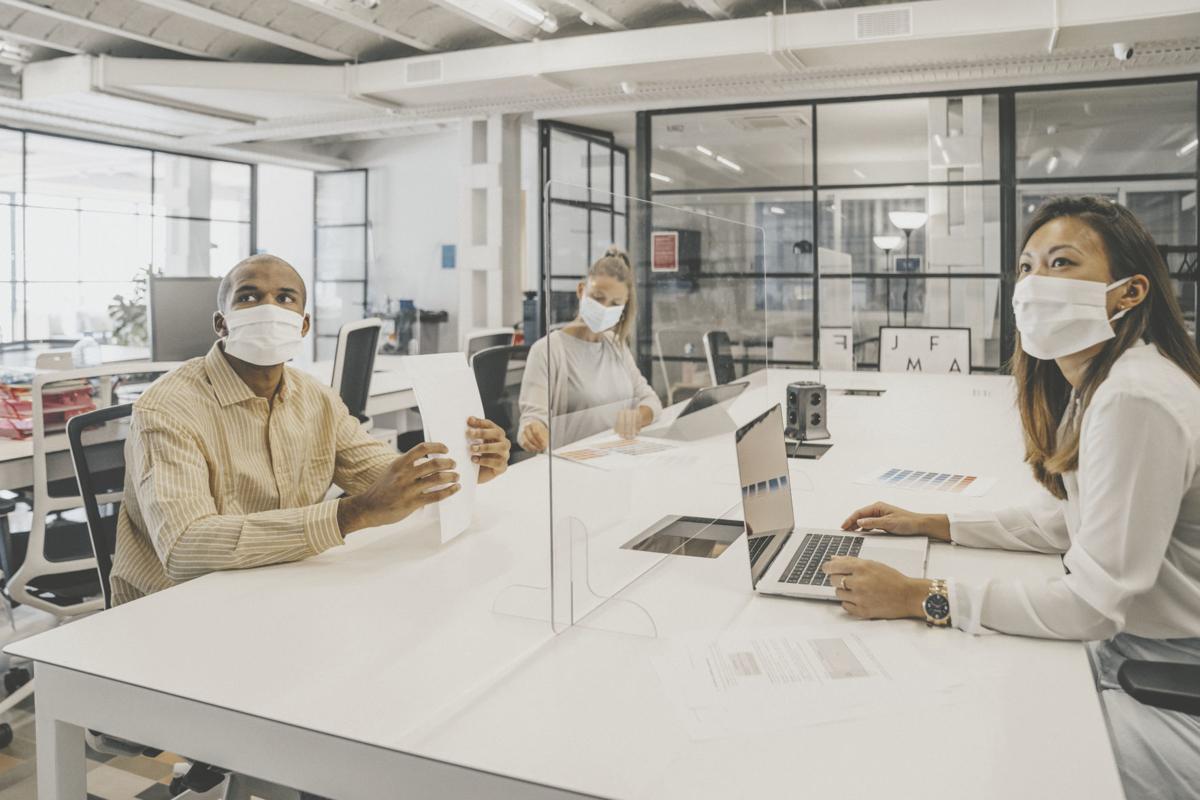 As the metro area's major employers weather the COVID-19 pandemic, they are putting people first. From socially distant office spaces to virtual services hosted from home, the safety of employees, customers and communities is at the forefront of their new normal.
Metro area-based company Enterprise Holdings implemented remote working for employees of its local administrative offices and corporate campuses in early March that will continue at least through the summer.
At Enterprise Rent-A-Car branch locations that remain open to serve customers, temporary operational changes include curbside rental transactions. "Each of our vehicles is thoroughly cleaned between every rental and backed with the Complete Clean Pledge, [including] washing, vacuuming, general wipe-down and sanitizing with a disinfectant that meets leading health authority requirements, with particular attention to more than 20-plus high-touch points," says Margi Dolan, vice president of human resources at Enterprise Holdings' corporate headquarters.
Edward Jones, which has more financial advisors than any other firm in North America, has enhanced its digital offerings to better serve clients during the pandemic. As its staff of about 4,500 back-office associates in Des Peres and Maryland Heights and 1,500 financial advisors from its client-facing branches work from home, they are virtually communicating with clients.
"Our firm's client base spans a wide demographic with many different needs and expectations, and we are tailoring our response to fit their needs," principal Jodi Gay says.
That client response includes Webex videoconferencing between clients and their advisors, as well as 24/7 account access through online portals and mobile apps.
"Once we reopen the physical branches to our clients, the experience would look pretty seamless – appointments would be scheduled in advance, and we would practice social distancing," principal Samantha Muncy comments.
Bayer was one of the first major employers in the metro area to ask most of its staff – at the North American headquarters of Bayer Seeds and Traits in Creve Coeur (the former Monsanto campus) and the research and development facility in Chesterfield – to work from home, says spokesperson Susan Luke: "Those who are able to perform their jobs at home are doing so; those who are required to be in an office or other site to perform their duties are doing so, under very comprehensive, [Centers for Disease Control and Prevention]-led precautions."
And the company's use of technology has only intensified during the pandemic, Luke says: "We have always used technology to reach our customers, who are farmers who spend a lot of time in the field."
As Boeing evaluates the COVID-19 situation in the metro area and around the world, its local production staff is back at work producing F-15 and F/A-18 aircraft and more.
"While our production team is back at our facilities, more than half of our employees will continue to telecommute for the time being," says Boeing spokesperson Charles Bickers. "Production operations continue, with priority being on the health and safety of our employees and safety protocols, such as social distancing and in-house cleaning."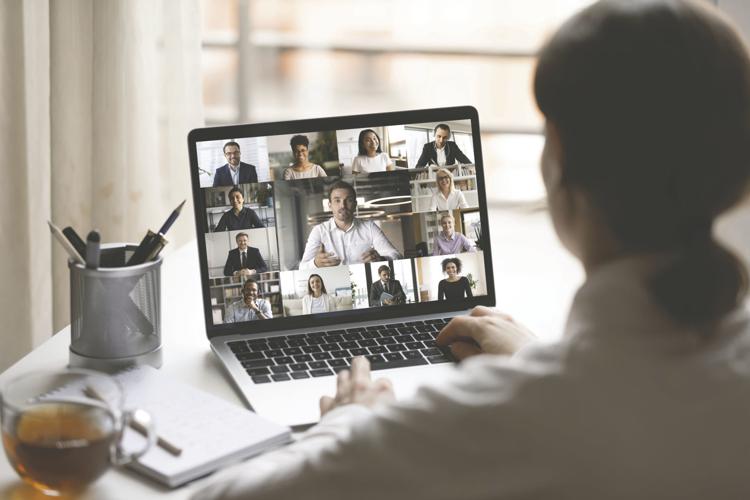 At Husch Blackwell, one of the metro area's largest law firms, with 18 total offices across 10 U.S. states, most employees have been working from home since St. Patrick's Day. "The same is true of many of our clients," says office managing partner Bob Tomaso. "We have learned to hold virtual meetings, virtual depositions and even 'appear' in court by video."
After the pandemic subsides, the firm will be analyzing survey results from its staff and expects many of them will continue to prefer periodic work from home and have less need for office space, which Tomaso says will save costs, but the question of whether that sacrifices company culture may need evaluation.
Thompson Coburn – another one of the largest local law firms, which also has offices throughout the nation – employed an expanded remote work platform to allow its attorneys and staff to virtually serve clients from their homes. "As a result, we have had thousands of Webex videoconferences and conference calls and haven't missed a beat," says firm chair Tom Minogue.
So while some things at the metro area's major companies have changed because of COVID-19, local leaders say their business models have remained the same. For Thompson Coburn's part, Minogue says: "We are totally committed to providing exceptional legal services to our clients across the country."
Bayer, bayer.us; Boeing, boeing.com; Edward Jones, edwardjones.com; Enterprise Holdings, enterprise.com; Husch Blackwell, huschblackwell.com; Thompson Coburn, thompsoncoburn.com
The business news you need
With a weekly newsletter looking back at local history.