Duo Dogs transforms lives.
The not-for-profit connects people who have physical and emotional challenges with well-bred and well-trained dogs for different types of services. From assistance pooches to dogs that serve in facilities where comfort and medical care are provided during trying times, each canine is raised to fit the unique needs of its bipedal partner.
It's a task that's difficult to get right – but the volunteers and staff who help make it happen are more than dedicated to the cause.
"All the puppies from the litters go out to volunteer puppy-raisers who are giving up a year and a half of time and emotion and effort to raise these dogs," says Stacy Maly-Rodgers, director of engagement and puppy-raiser. "We have to come to class once a week – that way our trainers have their eyes on the dogs every week – and we also have to do homework."
From start to finish, the process takes 12 to 18 months. Then, once puppies are turned in, they spend another four to six months in advanced training at the Duo Dogs kennel. During this period, trainers keep notes on the dog and provide progress updates to the puppy-raisers once per month.
"It's absolutely amazing what all goes into breeding and training these dogs," Maly-Rodgers says. "And the impact it has on people's lives just blows me away."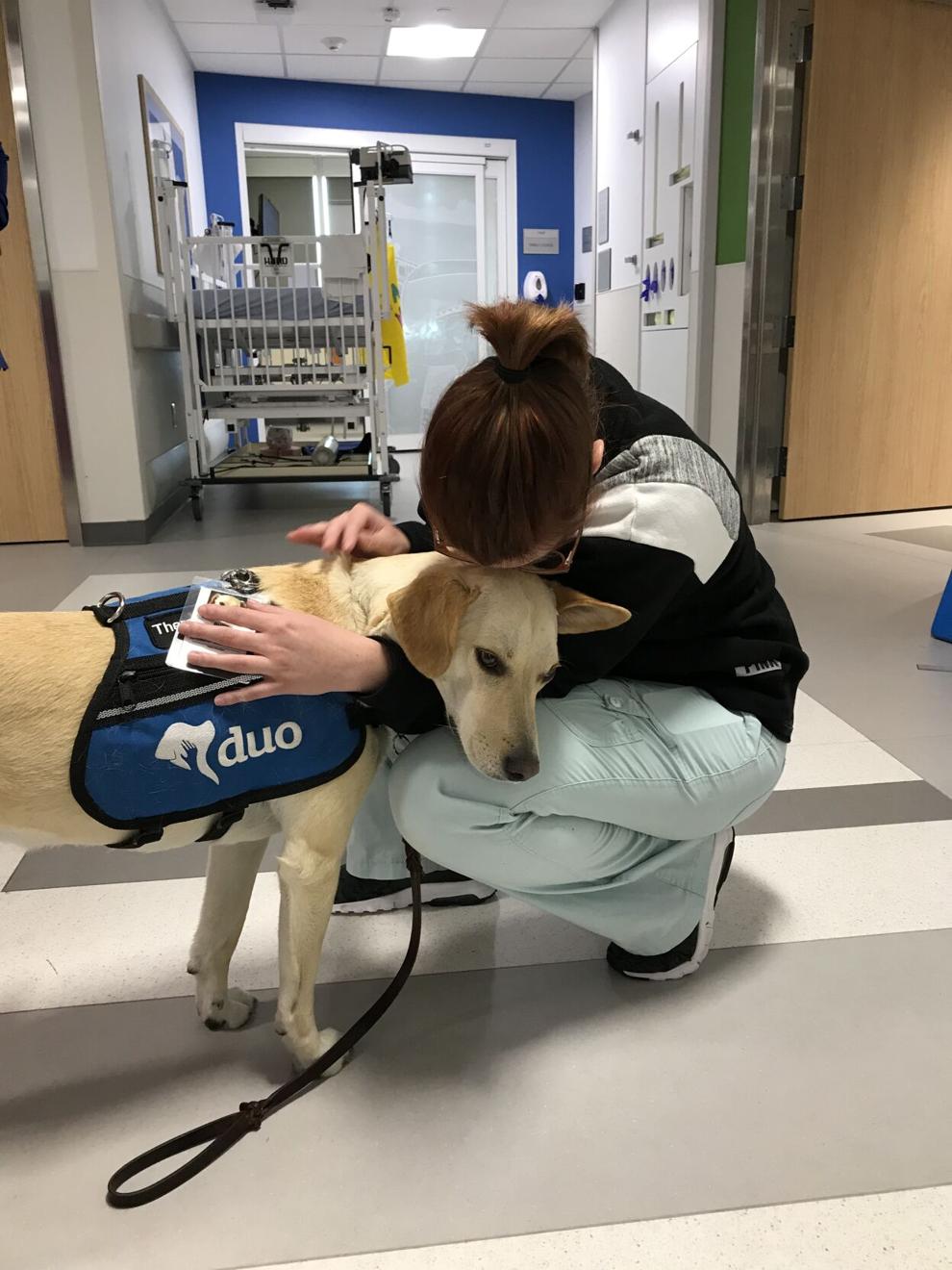 Once the organization decides a dog is ready for placement, the pairing process begins. The cost to raise and train an assistance dog is $39,000. However, thanks to donations from local residents, businesses, schools, fundraisers and more, eligible applicants have to cover only a small application fee and the cost of equipment.
Duo Dogs' 40th birthday virtual gala, currently being planned for September, will officially launch the K9 Bridge 4 Heroes, a program that specializes in dogs trained to assist veterans dealing with post-traumatic stress disorder. During the pilot phase of this new service, K9 Bridge 4 Heroes is already making a tremendous impact.
"The first veteran that we placed a dog with, when he came to us, he wasn't driving," Maly-Rodgers explains. "He didn't go to stores. He didn't interact with people. What's amazing is, when we did the final placement with him, he's able to live his life and not feel confined to his home. The fact that this dog has changed his life, it's unbelievable."
Click to read: Get to know director of canine services for the nonprofit Duo Dogs.
Duo Dogs, 10955 Linpage Place, St. Louis, 314-997-2325, duodogs.org