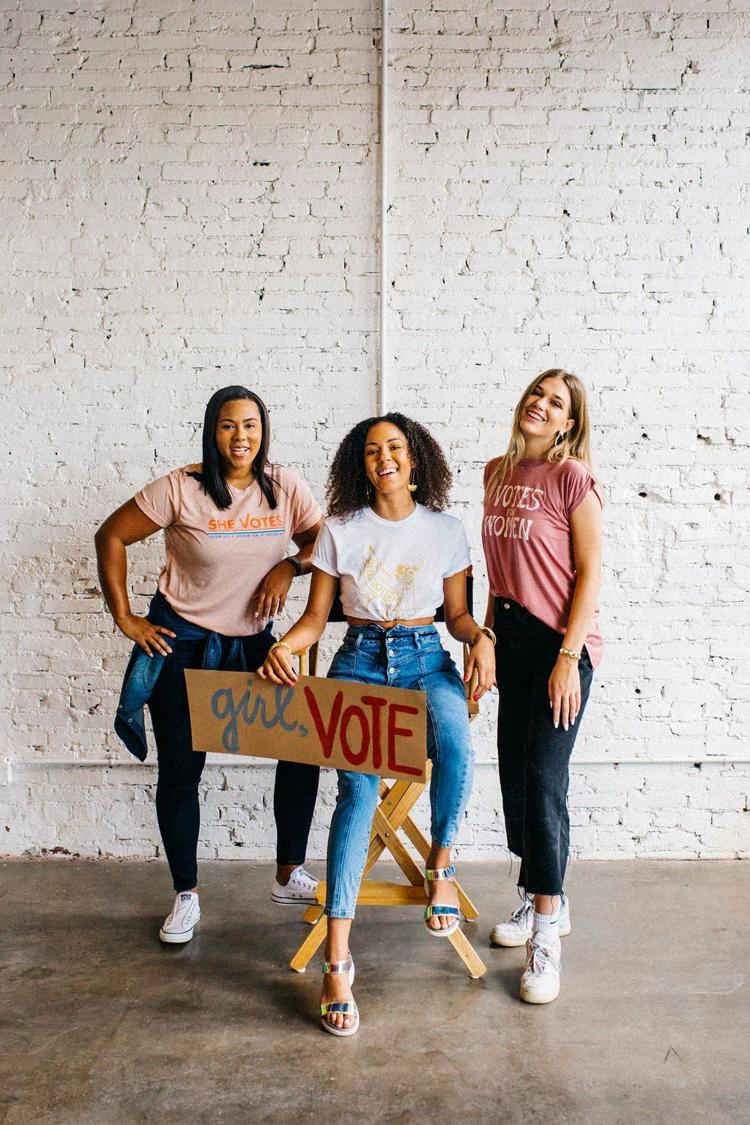 The ladies behind St. Louis brands Collections by Joya, Golden Gems and 2Lu recently started their own campaign called She Votes.
According to a press release, this locally based initiative with a national reach is providing "resources and important information about the voting process, opportunities for people to register to vote throughout the St. Louis area, and will assist voters with casting their ballots this November and beyond." The campaign is nonpartisan, aiming to empower all women to make their voices heard.
The She Votes website features information on how to "sign up, show up and speak up" in today's political landscape, as well as an online shop of stylish She Votes apparel and accessories. Proceeds from merchandise sales will support three nonprofits, including the St. Louis-based organization Safe Connections.
"With this year being the 100th anniversary of the suffragette movement, we felt the timing was perfect to create a movement to really amplify women's voices at the poll," says Joya CEO Betsy Blancett Nacrelli in the release. "If we all exercise the right that so many trailblazing women fought so hard for, we can effect the change we wish to see in our world. There is still a lot of work to be done to ensure everyone's voices are heard."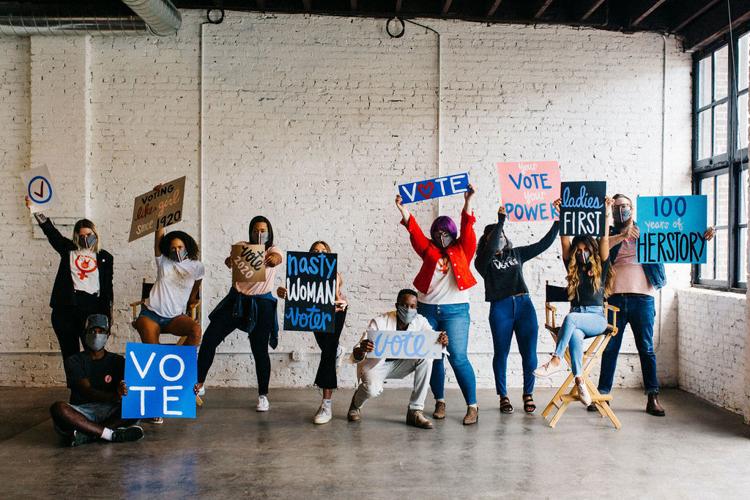 Nacrelli recently did an interview with Forbes magazine about the initiative and spoke on the future of She Votes. She says the founders will continue to spread awareness of local and state elections in the future and support women in other ways, as well.
"We really want to make sure we throw our voice behind amplifying women's voices in all capacities, so we are going to be working with a lot of local and national women's organizations. We already have some partnerships lined up for post-election," Nacrelli told Forbes.
As the historic 2020 election season nears its end, She Votes continues to encourage people near and far to cast their vote.
"We knew that we wanted to make a difference this election season by starting She Votes, but WOW do you girls make us emotional when we see all of your posts and comments!" the organization posted on Facebook today. "Plus, seeing a reach far greater than our home in St. Louis means the world to us. You are from ALL OVER the country making a difference!"
She Votes, she-votes.us
The business news you need
With a weekly newsletter looking back at local history.