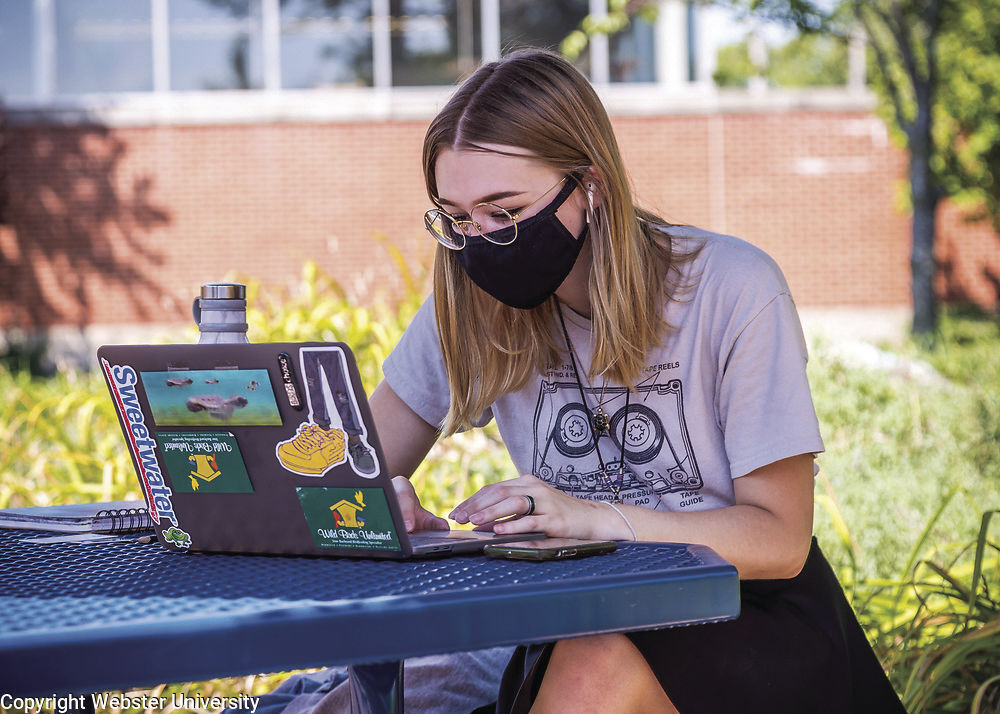 Returning to school looks different this season. Local students wear masks as they cross the campus, study in courtyards and maintain social distance during in-person instruction, while others sit before computer monitors for at-home e-learning.
As the coronaviral pandemic brings a slew of unique challenges for the 2020-21 school year, many metro area educational institutions are implementing a mix of in-person and remote learning plans along with safety measures aimed to ensure a healthy, successful fall semester – and beyond.
At Webster University in Webster Groves, President Julian Z. Schuster says the semester started successfully with a series of safety protocols, including employing mandatory daily health checks, adding hand-sanitizing machines, closing buildings to visitors and reducing the number of people on campus through more online classroom opportunities and fewer on-campus residents.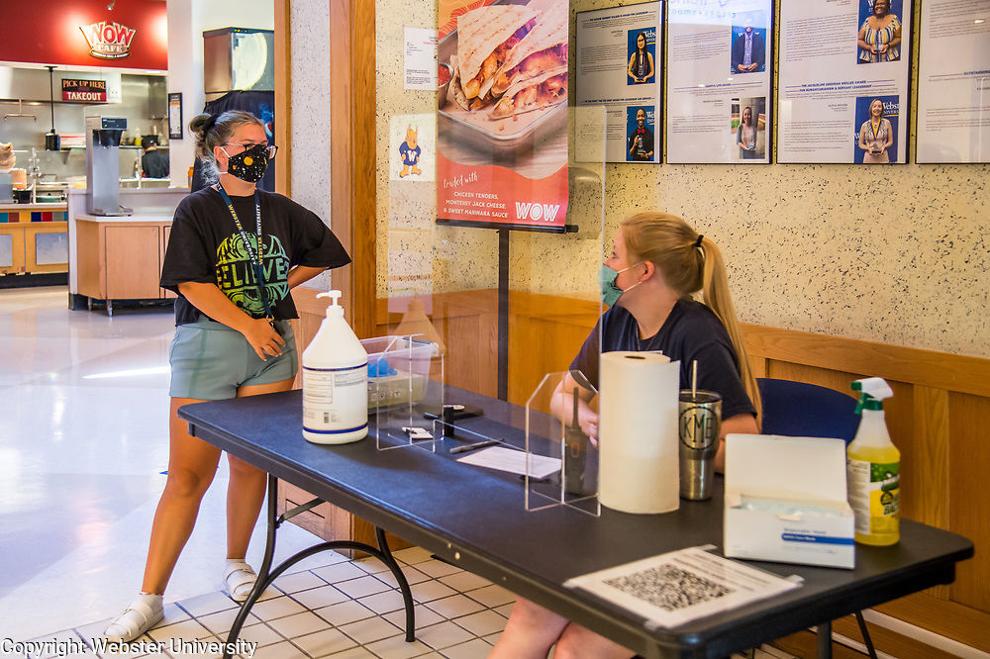 As the school year continues, Schuster says that "there will be a natural tendency to relax behaviors, which is part of human nature. That's why we have started to send out periodic reminders to the community that these rules must be maintained, and everyone must be vigilant. Our hope is that everyone continues to follow our new safety protocols and that we will still be able to provide excellent educational opportunities for our students into the new year and beyond."
Debra Lohe, interim vice president for student development at Saint Louis University, says the home of the Billikens also is experiencing a good start.
"We feel good about how well things are going at this time," she says.
"Our positivity rates [the percentage of people who test positive for COVID-19 of all who have been tested] and case rates among students are low, and we believe this is due in large part to the cooperation of students and their commitment to following safeguards and remaining on campus.
As a Jesuit institution, we have the benefit of knowing Billikens are committed to being 'persons for others,' and their care for one another and for our campus community during this time is visible."
Lohe expressed the hope that the university can remain in person for the duration of the fall term and that its students can achieve their academic goals, as well as connect, build and sustain community and find emotional and mental well-being amid the pandemic's challenges. "My greatest concern is that the pandemic will disrupt these goals, and we are intensely focused on doing everything we can to ensure that it does not," Lohe says.
For Whitfield School, an educational institution with sixth- through 12th-graders in Creve Coeur, a comprehensive reentry plan helped families prepare to return to campus. "To date, our community has embraced the health and safety measures in place, and our operation is exceeding expectations," says John Delautre, Whitfield's head of school. "In-person school remains in session, no new cases of COVID-19 have been reported, [and] cohorts are maintaining intentional separation."
Ultimately, Delautre says the ability of a school to offer on-campus instruction in a responsible way depends on establishing and maintaining the risk-mitigation strategies Whitfield has put in place.
"The pandemic affecting our world and local community is a reminder that our actions are intertwined and that our school community must move forward as one if we are to provide the best possible learning environment for our students," he notes. "We are grateful that our students, faculty and staff, and families are doing everything in their power to mitigate the risk of contracting COVID-19 both on and away from campus."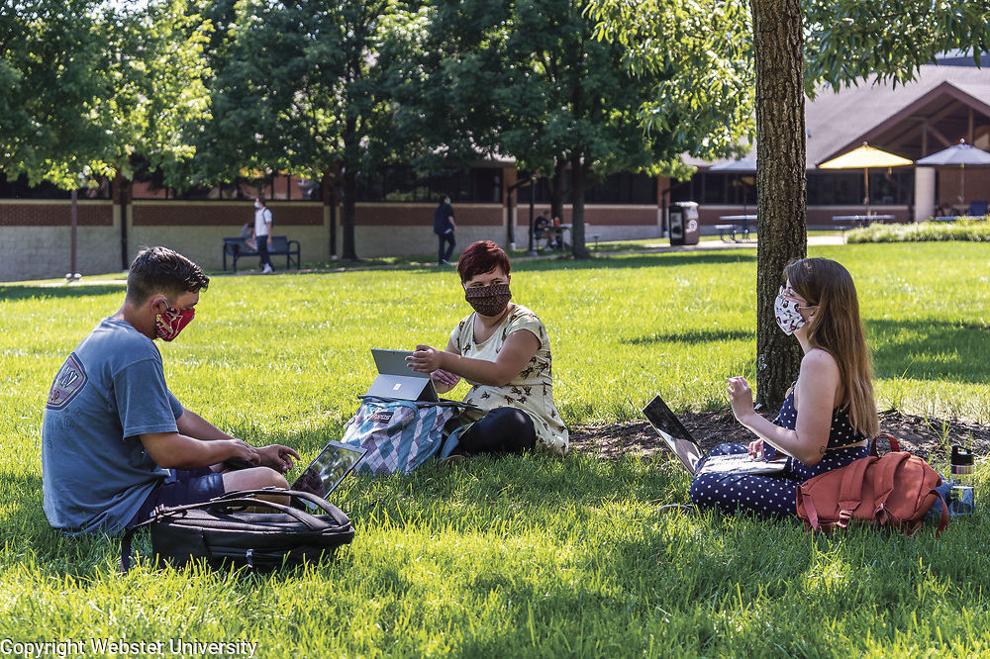 Though the future remains uncertain, local school leaders express optimism for 2021. Delautre hopes Whitfield can continue to offer a robust in-person academic experience and increase community-building and extracurricular programming as the school year progresses.
Schuster says that although Webster doesn't anticipate returning to its previous "normal," it optimistically looks forward to maintaining a secure campus to "safely host lectures, concerts, plays and sporting events that are all seen as part of the traditional college experience. If everyone does their part, I believe we can get there."
And although much can happen by next semester, Lohe says that "each week we get under our belt this fall provides some assurance that spring may be able to look more 'normal' than fall has … Certainly, our strongest hopes are to all be back together in person after the winter break."
Saint Louis University, 1 N. Grand Blvd., St. Louis, 314-977-2500, slu.edu
Webster University, 470 E. Lockwood Ave., Webster Groves, 314-968-6900, webster.edu