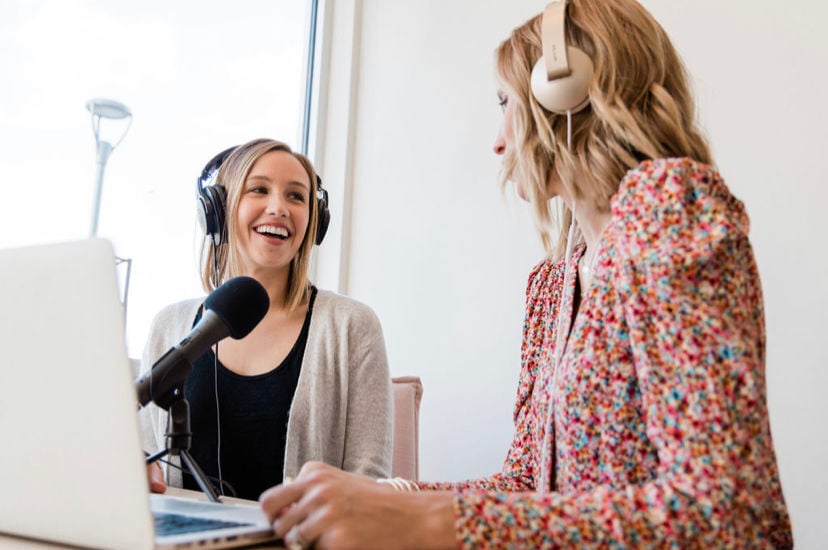 There is no one-size-fits-all blueprint to success, particularly for women. Anna Keenan, host of the locally based podcast "Self Made Sister," sets out to answer the proverbial "How does she do it?" question in a way that will inspire more women to make a name for themselves.
"Self Made Sister" turned one year old on Oct. 17, celebrating alongside Keenan, who turned 37. The host chose to launch her podcast on her birthday because she wanted to start a new year in her life by putting her passion project "out there in the world."
"I wanted to shine a spotlight on everyday women who are hustling and creating amazing companies and businesses and brands around the world," she says. "It's been an incredible journey."
Her motivation behind Self Made Sister is to make women believe in themselves and in what they can achieve.
"So often, we see women hit that level of success and think, 'Oh – well, they're different,'" Keenan explains. "They don't know the story. They don't know the highs, the lows, the good, the bad and all the stuff it took [for these women] to get where they are."
After working for almost six years as a marketing and philanthropic manager at the American fashion design firm Kendra Scott, whose founder took "$500 and turned it into a billion-dollar company," Keenan knows true success lies in the pursuit of one's dreams.
"One of my guests said, 'Don't wait for 'one day' – start at Day 1," she relates. "That's always resonated with me. 'One day' will never come – you create your Day 1. Don't wait for it to be perfect because it won't be. Don't wait to have all the answers because you won't. You grow, and there's so much power in the growth."
Keenan, like the empowered women she interviews, has her own success story worthy of sharing. She recalls her first interview with Carissa Culiner of television's E! News, whom she was thrilled to feature because they grew up together in Jefferson City.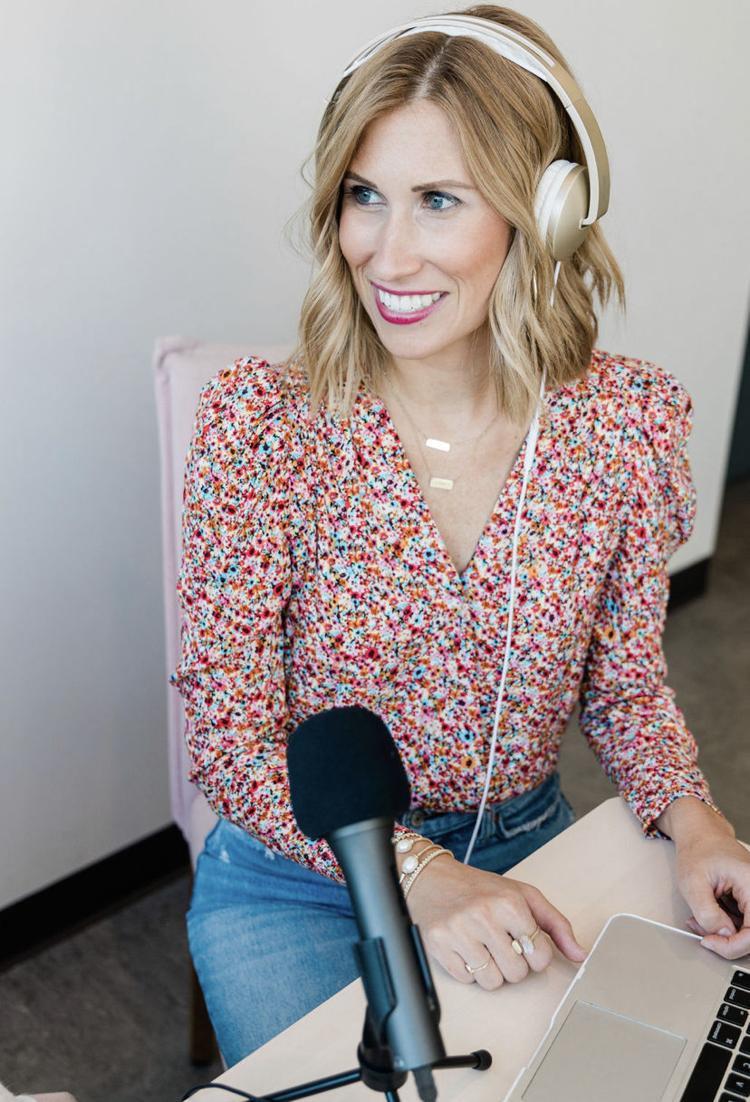 "My Day 1 was messy," Keenan says with a laugh. "It was definitely intimidating. Audio issues, connectivity issues; you forget to hit 'record.' Learning how to edit episodes was like a foreign language to me. Each day, I learned something new – and I still am!"
In a single year, Keenan says she's felt privileged to interview 36 female leaders from St. Louis to as far away as Australia and China. Throughout the journey, she's spoken with Samantha Rudolph of Babyation about creating technology that helps women parent on their own terms. She's talked to Kristen Tomlan of DŌ about inventing the world's first gourmet edible and bake-able cookie dough. Zoë Scharf of Greetabl told Keenan all about taking the company's novel gift package from a cereal box design to the totally customizable kit that's earned recognition in O, The Oprah Magazine, The New York Times, theSkimm and BuzzFeed.
All shared the same message: "You don't get to skip Day 1," Keenan says. "No one starts with a million followers and revenue streams. Everyone starts at Day 1. They all start at the same place. That's really cool to show and share."
"Self Made Sister" is the platform through which Keenan highlights these ordinary beginnings by extraordinary women, showing her listeners that pursuing one's passion can be not only realistic but also attainable.
"The biggest takeaway is to just start," Keenan says. "If you don't, it's always going to sit on your heart. There's no better time than now to follow your dreams. Other women are doing it – and [my listeners] are just as capable as the women on my podcast." 
Find Self Made Sister on your favorite podcast app or stream episodes at selfmadesister.com. Follow @self.made.sister on Instagram to stay up-to-date on the latest episodes.
The business news you need
With a weekly newsletter looking back at local history.