A longtime local grocery store staple recently debuted a major refresh – and the renovation could serve as a sign of what's to come in the industry.
Schnucks' Kirkwood location has been a fixture in the metro area since 1954. In early October, Schnuck Markets completed a full remodel of the location – a project that began this past spring. The update features everything from a full-scale food hall to greater emphasis on local brands and products – all of which was inspired by the company's valued customers.
"At Schnucks, we're always looking to try new things, and we will continue to evolve as our customers' preferences evolve," says Paul Simon, communications lead with Schnuck Markets. "Our emphasis on local products connects us with the many communities throughout the areas we serve and introduces our customers to local treasures that can be found right in their own backyard."
Aside from a fresh new look inside and out, one of the most noticeable changes from the remodel is the food hall. The company partnered with local favorites Seoul Taco, The Shaved Duck and The Greek Kitchen to offer customers a robust mix of protein, flavors and healthy options.
Schnucks Kirkwood also continues to focus on fresh choices and grab-and-go options. In April 2020, during the early days of the COVID-19 pandemic, the company launched a program supporting local restaurants by selling their grab-and-go meals in the company's metro area stores. This approach has been expanded in the Kirkwood location, alongside a new produce section, fresh kombucha on tap and a self-service nut butter station.
"Our communities depend on local businesses, and they depend on us to get their goods into the hands of customers," Simon explains. "We have made the commitment to invest in these businesses by offering their products in our stores."
Schnucks Kirkwood also features an extension of the company's partnership with Arch Apparel. The local merchandise company offers St. Louis-inspired streetwear that shoppers can purchase during their grocery visits.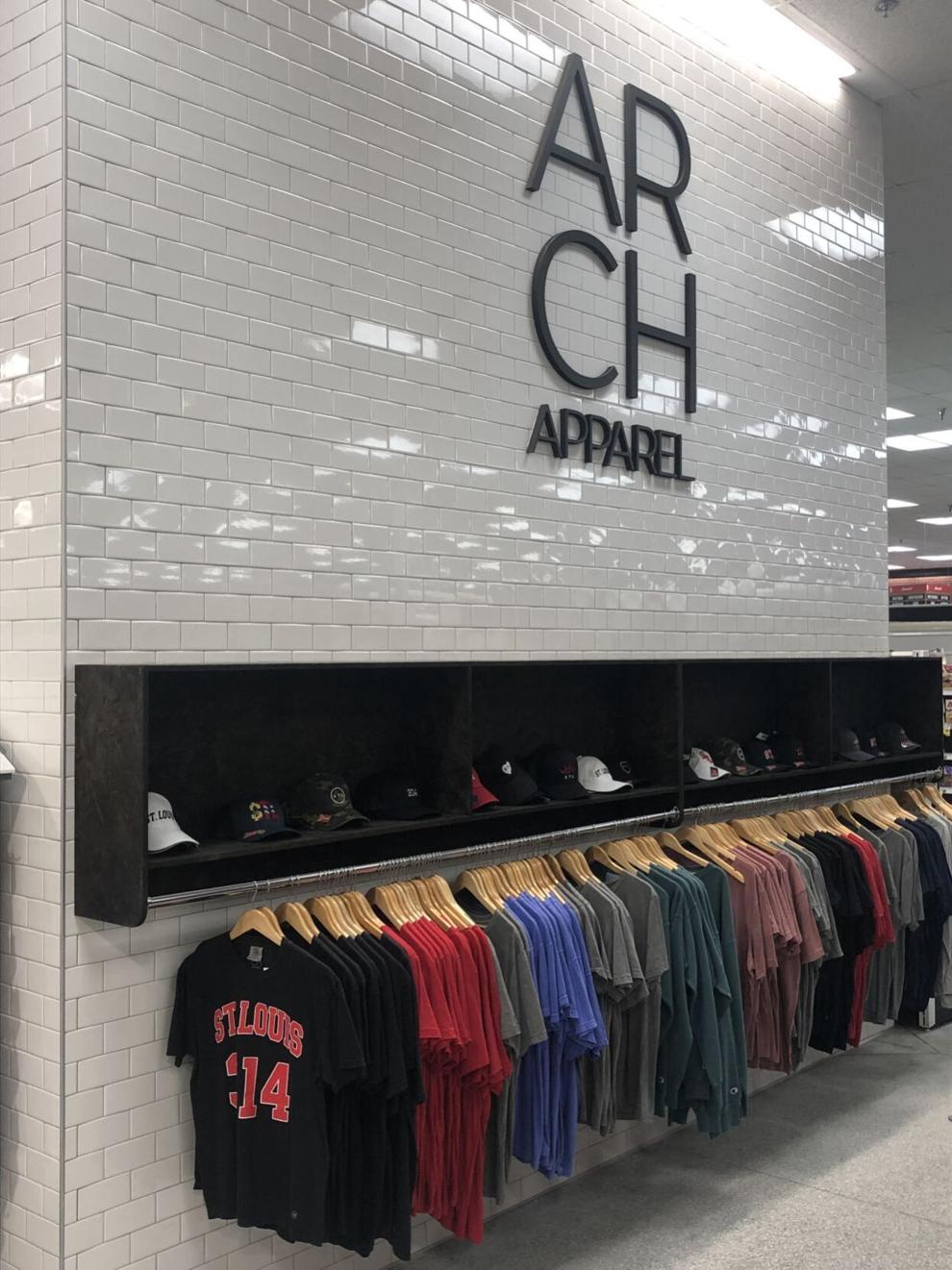 Although Simon says that there aren't plans to expand the food hall concept to other area locations, Schnuck Markets isn't ruling out the option for new stores and upcoming remodels.
"Now that the remodel is complete, we're proud to bring the Kirkwood area and our customers a modern store but with the same focus on great customer service," he concludes.
Schnucks Kirkwood, 10233 Manchester Road, Kirkwood, 314-965-7310, nourish.schnucks.com