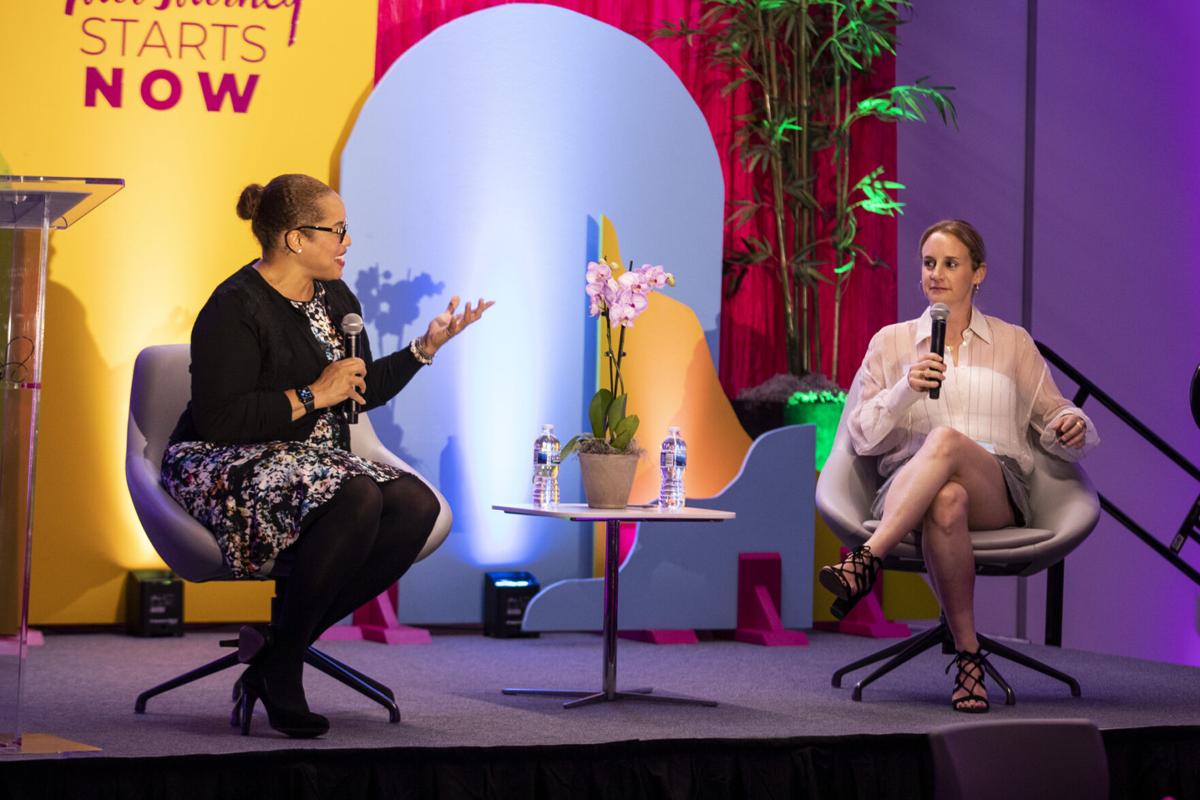 "Progress, not perfection." That's the motto Ali Hogan and Leslie Gill live by as founder and president, respectively, of Rung for Women, a program designed to give metro area women a leg up on the path to a better life and career, with a family- sustaining wage.
"It's such an appropriate message for women," Gill says. "So many women feel that if they're not Superwoman, they're not successful. We want women to know that they don't have to be perfect – they just need to keep on moving up the rungs of the ladder."
And for 106 local women, Rung is offering the boost they need to get off the ground.
Out of almost 1,000 women who expressed interest, the first cohort of 106 recently began the program designed to transform their professional and personal lives through a holistic mix of services underpinned by six core values: excellence, respect, safety, equity, joy and self-determination. Hogan developed the concept for Rung after owning her former retail store of the same name, which operated from 2010 to 2017. The shop offered affordable consignment business clothing.
"When I had the shop, I wanted it to be a place for women to feel they had a safe community where they could hang out," Hogan says. In cooperation with local organizations that provide housing and services for women and children in crisis, Hogan opened Rung for special events where women could shop and pamper themselves. "Most had never experienced the kind of environment we created at Rung, and quite a few didn't know where they'd be next since they were in transitional housing programs," she says.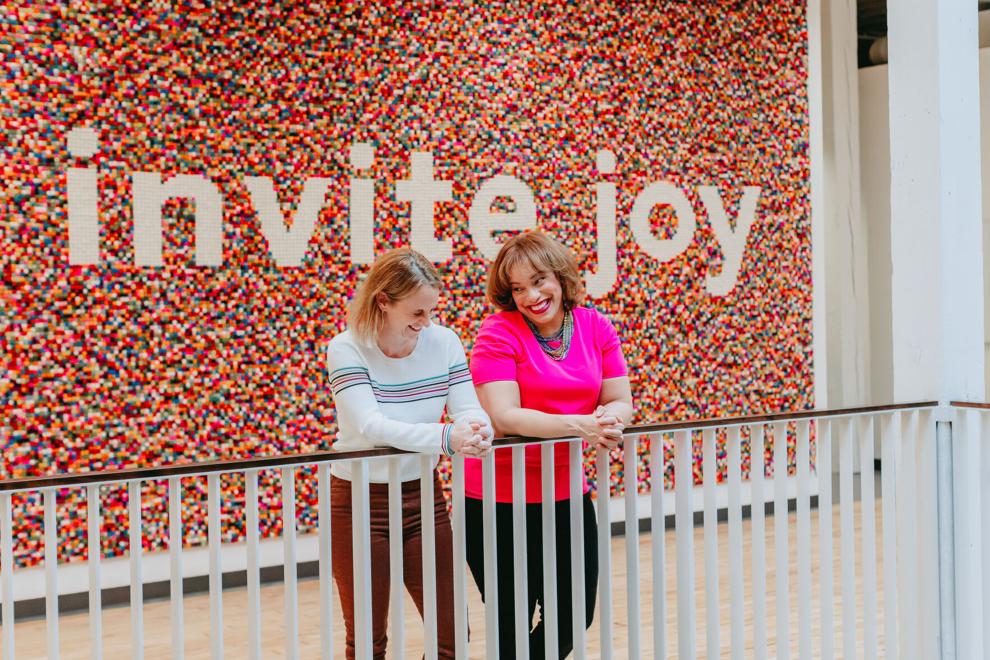 In 2016, Hogan began considering the next iteration of Rung. "When women are climbing the life ladder, what do they need to get to a sustainable place?" she recalls asking herself. "One of my board members knew of a program in Cincinnati that offers this type of holistic approach, so I visited several times, and that was the seed for what we grew into our own unique organization."
Hogan hired a consulting firm to help determine the feasibility of and demand for the type of program she envisioned. She hired Gill after a recruiting agency identified her strong background in nonprofit management.
Knowing she didn't want to create her own nonprofit because there were already many good organizations in the area, Hogan instead brought services from existing nonprofits under the Rung umbrella. She purchased an almost 4-acre site with several existing buildings in St. Louis' Fox Park neighborhood, razing all but a 31,000-square-foot warehouse, then rehabbing it and adding 19,000 additional square feet to create the facility that now houses a vibrant community of nonprofit services and supportive spaces. For instance, healthy grab-and-go meals and a vegetable garden on the property provide nutritious options that many cohort members never had access to before.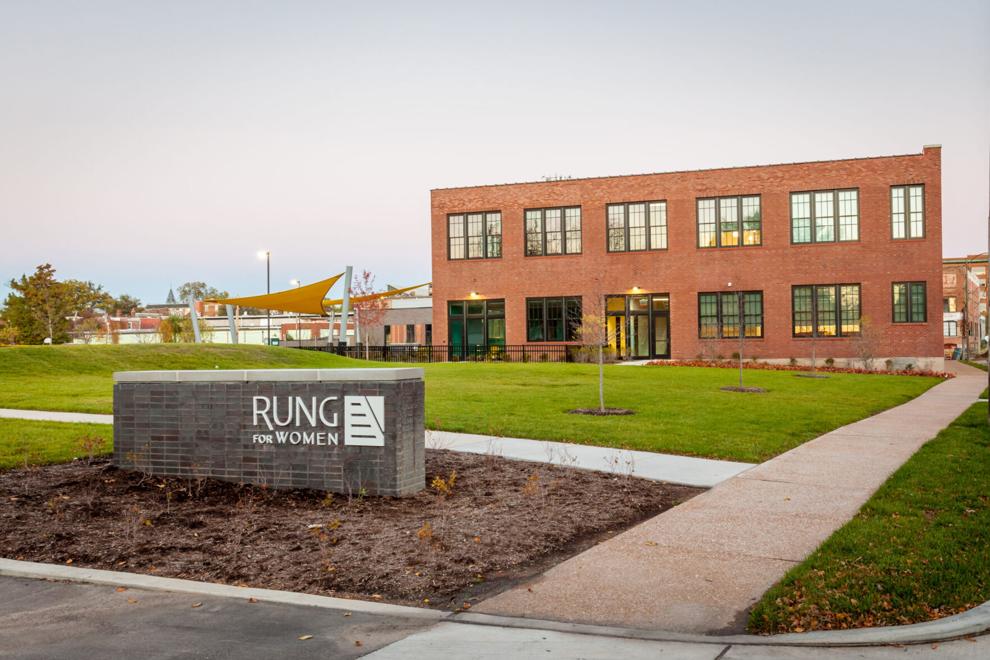 Each nonprofit, known as Rung co-designers, maintains a dedicated staffer in the Rung facility, allowing cohort members to receive multiple types of support in one centralized space. Primary health care, career development, financial education, counseling, nutrition services and wellness programs are all available under Rung's roof.
"We really looked for co-designers that had values in concert with our own," Gill says. "We were very intentional in our selection process. We looked for organizations that do one thing really well, whether that's in the financial, family support, career or well-being areas."
Once co-designers were identified, everyone joined together to help determine Rung's logistics, resources and expectations, and a dedicated employee of each nonprofit moved into the Rung building last December.
Recruiting will soon begin for the next cohort of Rung members, in September. Working with a personal coach during the first six months of their Rung journey, members create career, financial and personal goals. Coaches continue to serve as accountability partners for as long as 18 months more as members work toward their goals.
"This program is a game changer," Gill says. "These women need a hand up, not a handout. And here, they have like-minded women who can support and encourage them. There are lots of broken women out there who need positive role models, and only a month into the first cohort, members are telling me this is changing their life."
Rung for Women, 2717 Sidney St., St. Louis, 314-451-8500, rungforwomen.org